Don't Forget Your Mum's Special Day! – Sunday, 19th March
Magnificent, aren't mothers? So, let's take a moment to appreciate this age-old custom of thanking the important women in our life. Simple acts of kindness, time to unwind and decompress, and spending quality time with her family are things she will cherish. Her day can be filled with love, appreciation, and self-care.
We decided to honour our mothers with a unique cup of tea (since that's what we do best ☺) suited to her specific requirements in honour of Mother's Day, which is quickly approaching.
Relaxation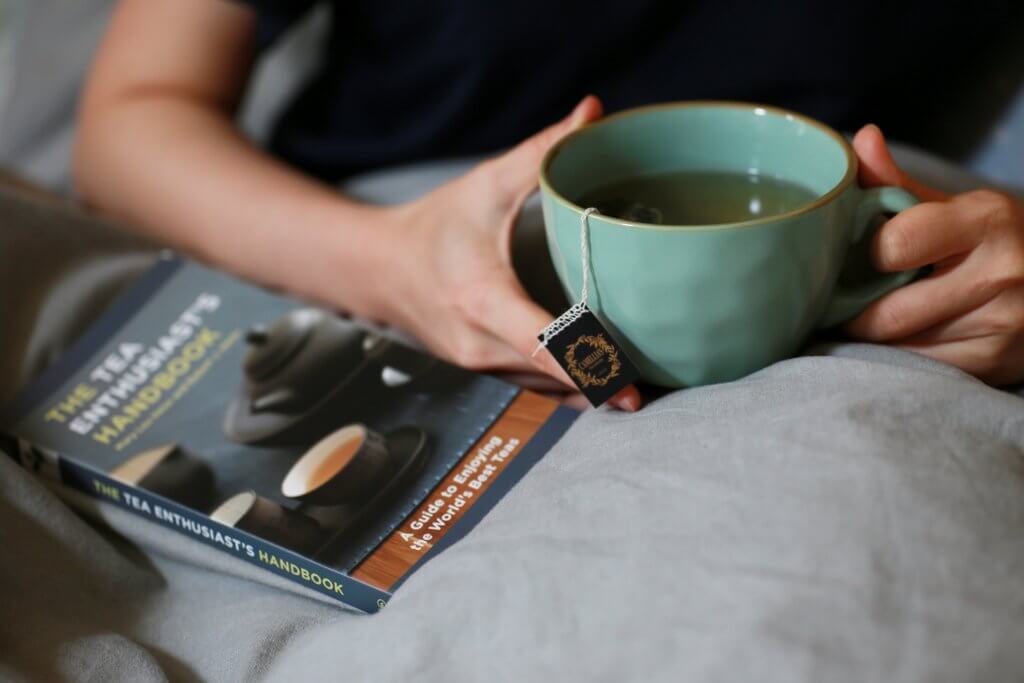 The idea of relaxing is easier said than done when there is so much to do, such as laundry, cooking, cleaning, etc. Giving her time to take a long bath, light a candle, listen to music, or discover other creative ways to unwind will be the straightforward act of compassion. We developed Relax tea to enhance her relaxation routine because it contains important botanical components like skullcap, lemon verbena, and lemon balm, which provide revitalising and calming notes of lemon. A herbal infusion crafted by hand and rich with vitamins and antioxidants is called Relax tea.
Radiance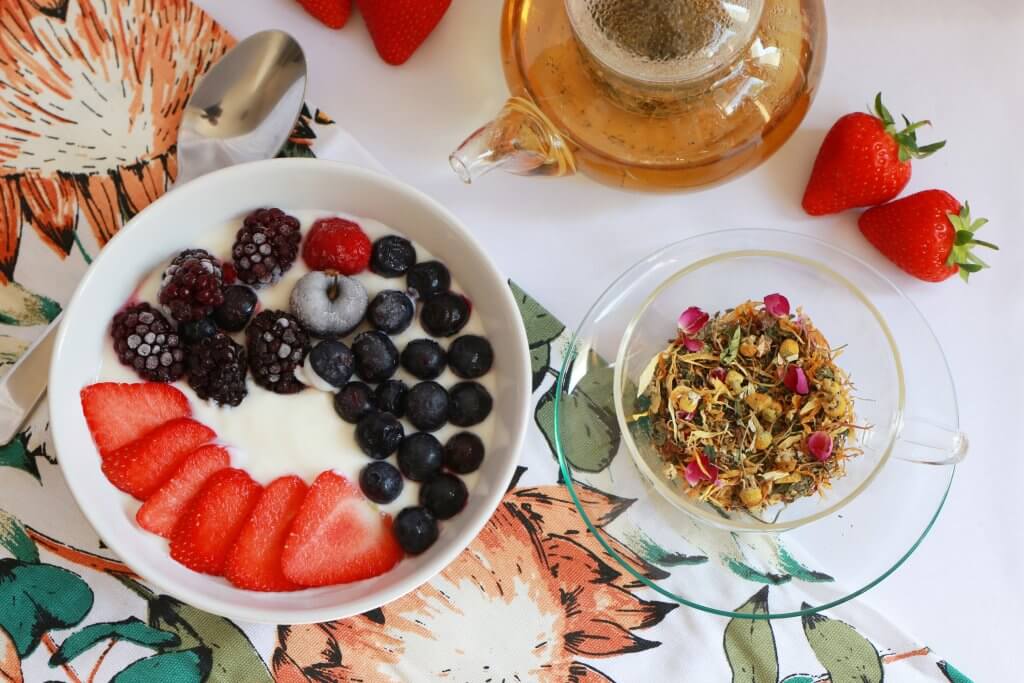 Our lovely Radiant Tea will assist your mother in practicing self-love and self-care, which will add RADIANCE to her life. We handcrafted and created Radiant with the goal of promoting clear, healthy skin. Plants and herbs have been utilised for centuries to treat a wide range of medical conditions. Key constituents in radiant tea include marigold, rose, chamomile, and elderflower, which all contribute to healthy skin and promote general wellness.
The extract of marigold/calendula is frequently used in cosmetics, such as lotions and ointments. It is said that because of its antibacterial characteristics, acne and outbreaks can be reduced.  Research has revealed that rose tea has anti-aging benefits since it keeps the skin tight and healthy.  The anti-inflammatory and antioxidant qualities of chamomile can help to soothe skin irritations including rosacea and eczema.  Elderflower contains antioxidants that may protect against sun and other free-radical damage. Increases blood flow and is rich in vitamins A, B, C, and E, which are fantastic for firming the skin, enhancing complexion, and balancing skin tone.
Healthy Hormones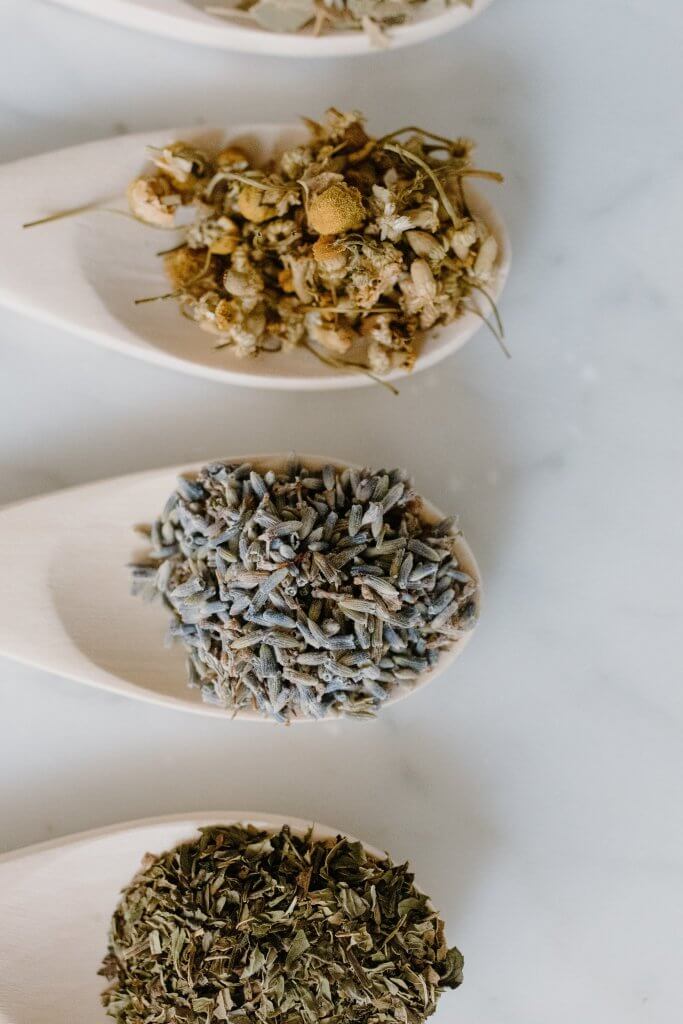 Every woman will require hormonal support at some point in their life, regardless of the age of the mother. Balance tea can help with some of the symptoms associated with PMT or the menopause. Oat straw can calm nerves, chamomile can ease cramping pain, raspberry leaf can strengthen the uterus, and lavender, rose, and passionflower can help you unwind and fall asleep. To help them regain energy and equilibrium, all mothers need a loving cup of Balance tea.
Maintaining Good Health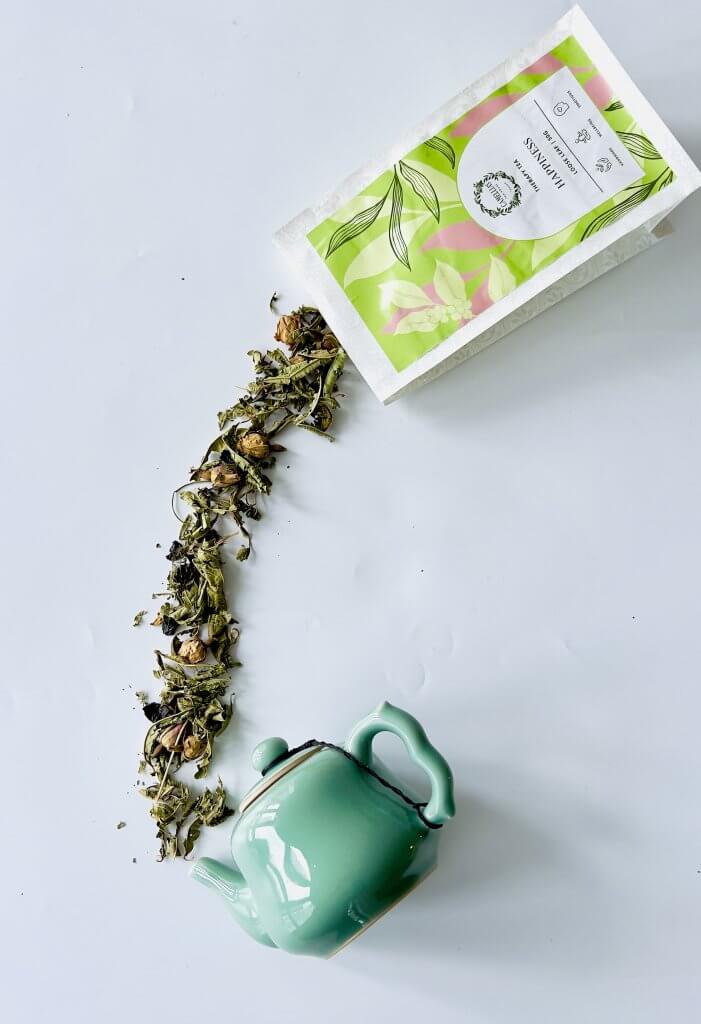 Award-winning Happiness tea makes a unique tea gift to make your mother's day brighter. Happiness combines uplifting lemon verbena with refreshing citrus notes, entire rosebuds overflowing with floral flavours, fennel seeds for a spicy touch, and rose hips for a delicate tart finish, making it ideal for health-conscious mothers.  Happiness tea can be savoured hot or iced at any moment of the day.
The Perfect Bonding Time
Everyone enjoys "High Tea," right? It's the ideal approach for us ladies to connect and solidify bonds with special people in our lives. By setting up a lovely table of flowers, some of your mother's favourite small bites, and a pot of our Signature Afternoon tea, which is blended with the purest whole leaf teas from Darjeeling and Ceylon and pairs well with everything on the tea table, you can create a High Tea experience at home or in the garden.
Decadence