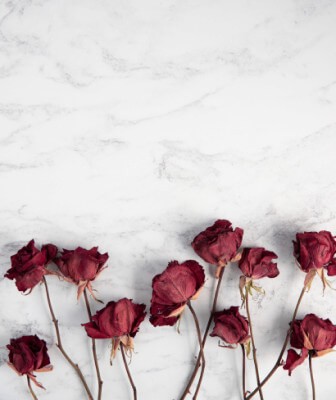 Rosa Damascena (Rosaceae)
Rose is native to the Middle East and has been cultivated for at least 3000 years.  It is known as the oldest flower in the world and referenced in literature, music, and art for centuries.  There are approximately 10,000 species of roses, and they are cultivated worldwide.  The thorny, woody shrubs or vines have flowers in varying colours and sizes.  Roses bloom best in full sun to partial shade.  They prefer well-drained, claylike soil.  They need frequent watering but do not like to be standing in water.
Rose In History
Rose comes from Iran and has been cultivated there since antiquity.  Sappho, the 6th-century BCE Greek poet, described the red rose as "Queen of flowers".  In Rome, it was used in festivities and the petals were consumed as food.  During the Middle Ages and the Renaissance, rosewater was esteemed as a remedy for depression.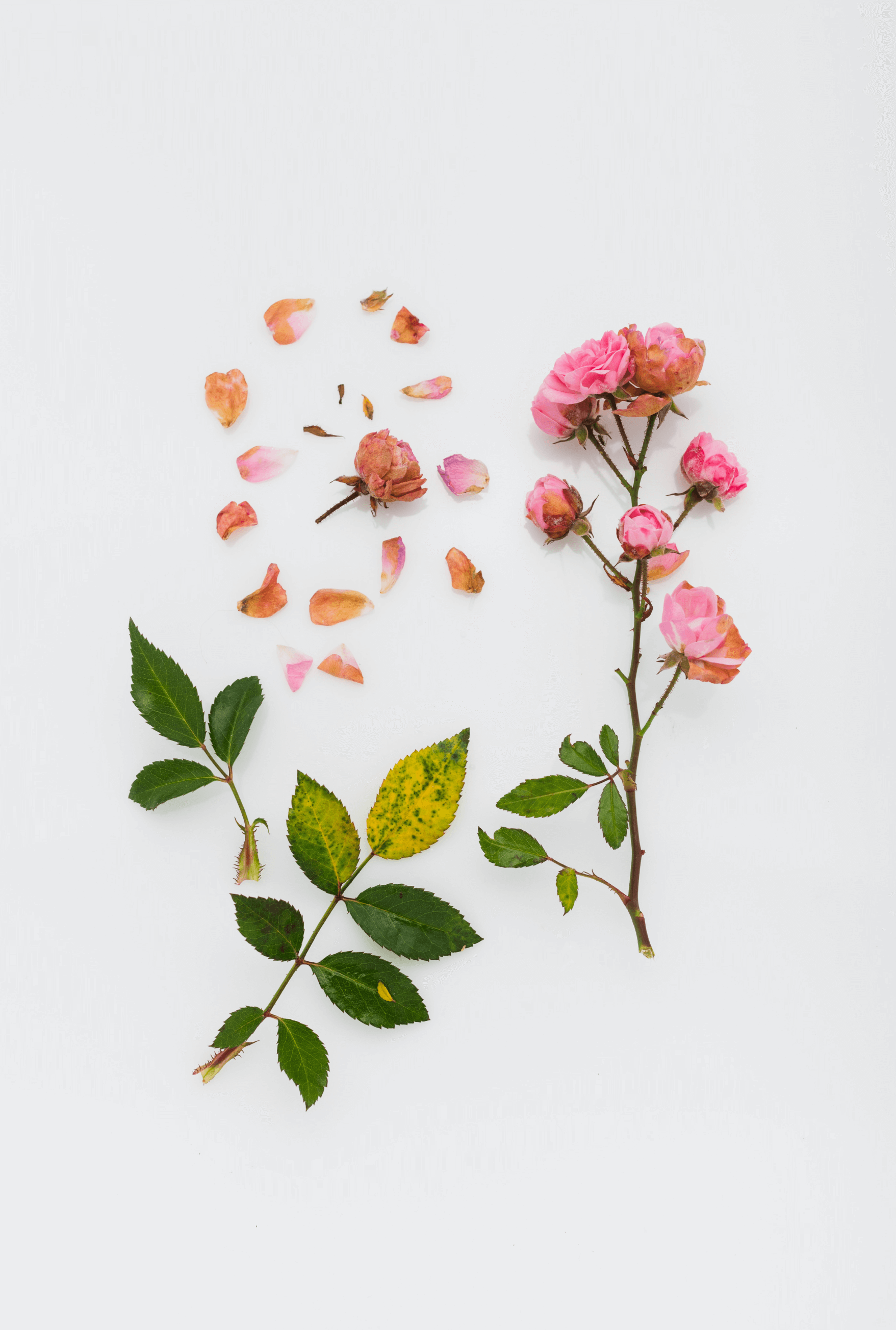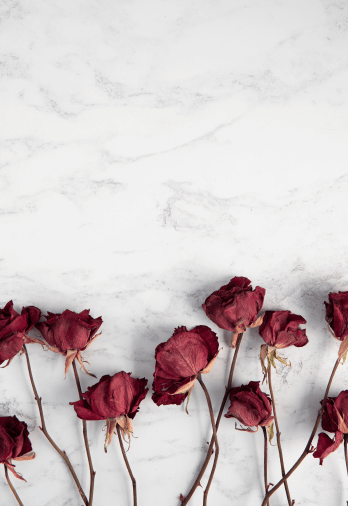 Folklore
Roses have long been used in love mixtures, owing to the flower's associations with emotions.  A chaplet of roses worn when performing love spells, or a single rose in a vase on the alter, are powerful love-magic aids.  Rosewater distilled from the petals is added to love baths.  A tea of rosebuds drunk before sleep induces prophetic dreams.  To discover their romantic future, women used to take three green rose leaves and name each for one of their lovers.  The one that stayed green the longest answered the question of "which one".
Rosewater-saturated cloth laid to the temples relieving headache pain and petals scattered around the house calm personal stress and household upheavals.
Fun Facts
1. Each rose colour has a different meaning
2.The rose is the US national flower
3. The fruit of the rose is called rosehip and resembles a berry
4. The oldest living rose is 1000 years old
5. The most expensive rose was sold for millions of dollars – Rose breeder David Austin spent $5 million to create the apricot-hued hybrid over for 15 years.  Known as the Juliet rose, sold for $15.8 million in 2006
6. The most expensive rose was sold for millions of dollars – Rose breeder David Austin spent $5 million to create the apricot-hued hybrid over for 15 years.  Known as the Juliet rose, sold for $15.8 million in 2006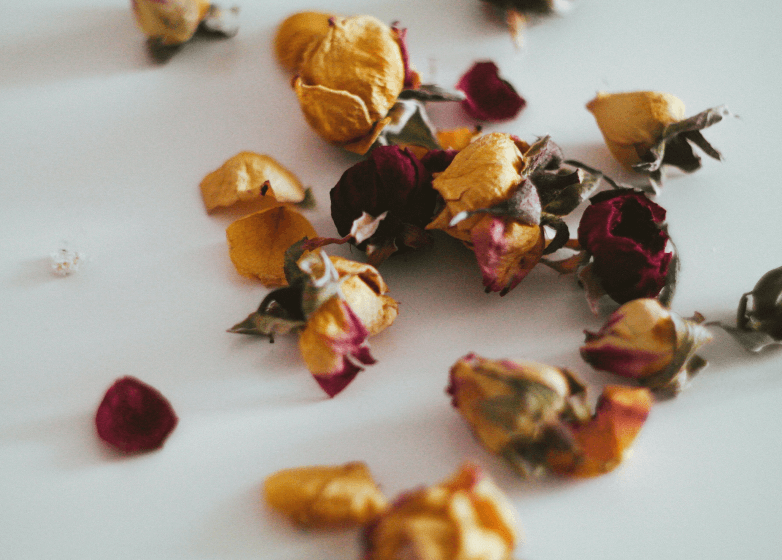 What Are The Health Benefits Of Rose?
Rose contains volatile oil consisting of geraniol, nerol, citronellol, geranic acid, and other terpenes, and many other substances.  Rose essential oil is used in aromatherapy as a mildly sedative, antidepressant, and anti-inflammatory remedy.  Rose petals and their preparations have a similar action.  They also are known to reduce high cholesterol levels.  Rosewater is mildly astringent and makes a valuable lotion for inflamed and sore eyes.  
Drinking rose petals in tea may have originated in China. Rose tea is an important part of Traditional Chinese Medicine (TCM), where it is used to regulate qi, or life energy.  Rose tea has been considered a potential aid for digestive issues, fatigue and improving sleep, mood swings, menstrual cramps, and imbalances of hormones.
A clinical study was carried out to investigate the anti-inflammatory activity of rose essential oil.  Long-term exposure to UV light to the skin was used as a model for skin inflammation.  It was found that the presentation of inflammation induced by sUV irradiation was reduced by dose-dependent rose petal extracts.  In addition, several cytokines which are part of the inflammatory process were reduced.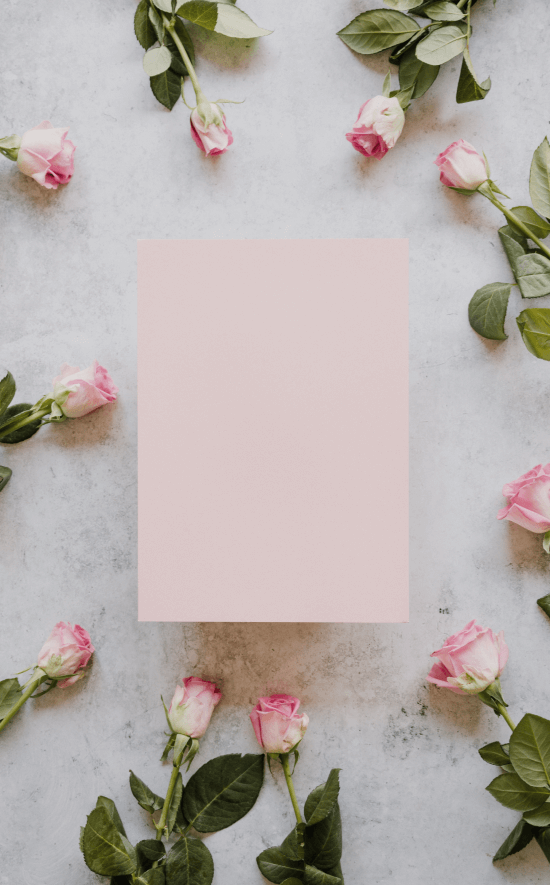 Antioxidants
Rose is well known for its high antioxidant levels thanks to many antioxidant components such as gallic acid and quercetin.  A study was carried out with hot water infusion (tea) on dried rose petals to understand the antioxidant activity, and the total phenol and anthocyanins contents.  Green tea was tested in parallel as a reference antioxidant-rich beverage.  The result showed that antioxidant activity was high and was concluded that dried rose petals may be used for preparing antioxidant-rich caffeine-free beverages, either separately or in combination with other herbal materials.
Antioxidants are essential to maintain good health as they combat free radicals (unstable molecules that are produced by the body naturally or by exposure to toxins and environmental pollutants).  Free radicals cause cellular damage which leads to oxidative stress which eventually leads to disease and premature ageing.  
Pain And Anxiety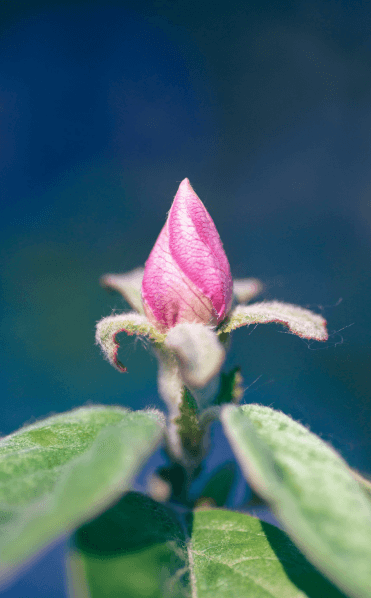 Rose has been shown to have an affinity to the central nervous system by clinical studies carried out on mice.  It contains components such as flavonoids and terpenes and studies suggest that these compounds may be responsible for its hypnotic effect and contain antidepressant properties.  Drinking rose tea can provide relief from menstrual cramping shown in a study carried out on 130 female adolescents.  The group was split into 2 with the experimental group of 70 and the control group of 60 females.  Data were collected over 1 month, 3 months, and 6 months which showed that the experimental group perceived less menstrual pain, distress, and anxiety.  They also showed better well-being over this period time.  The studies also showed that drinking rose tea was safe and effective for the treatment of dysmenorrhea.
Are rose petals edible?
Yes, they are but its best to source them organically due to their pesticide content
What is dried rose good for?
Traditionally, the dried rose has been used for tea infusions and as a food ingredient.  It is well-known for its antioxidant, anti-inflammatory, and antimicrobial properties.  It also helps with cooling the body and aiding digestive issues.  Overall rose has a very soothing effect on the body.
Can you lose weight by drinking rose tea?
Rose tea is known to help with weight loss as it's loaded with essential vitamins, it's naturally sweet so helps with sweet cravings and is believed to help burn fat and boost digestion.
Any Contraindications?
Rose tea has been reported to be a safe herbal tea to drink, especially if drinking 2-3 cups daily.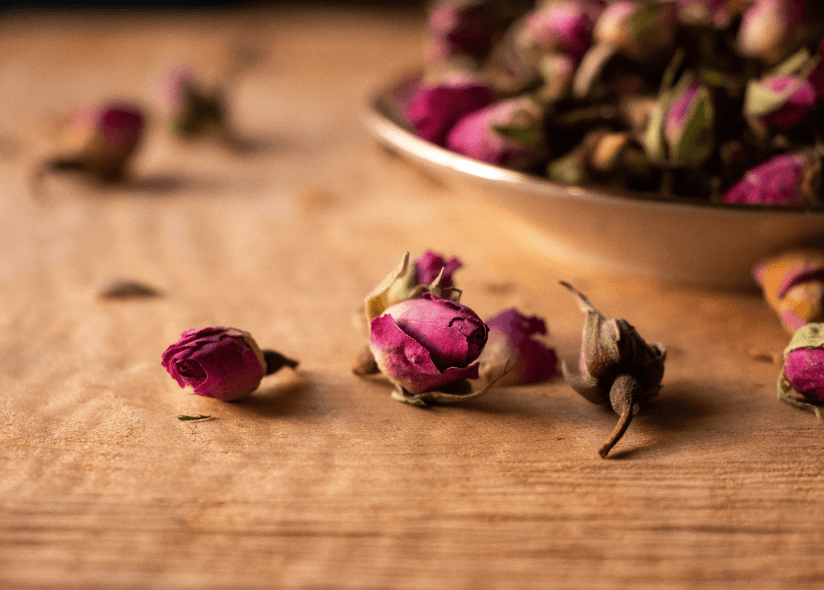 Teas With Rose
Rose petals and rosebuds blend wonderfully with other herbs, especially for their health benefits and the flavour profile they bring to a herbal tea blend.  The following teas have been blended with rose…
Relax and Recover is a wonderful floral blend with a hint of sweetness with refreshing tart notes.  It has been designed using scientifically backed ingredients with relaxation and recovery in mind, especially when getting over an illness or treatment where strong medication has been used.  
Refresh and Rebuild is designed to help the body to reduce toxins, help with nausea, increase appetite and boost circulation.  Rose blends well with turmeric and rosehips which offers a very nutritious cup of tea.
Happiness Tea is a gold taste award-winning tea that offers sweet and citrus notes.  Rose combines well with lemon verbena and other herbal ingredients to create a delicious cup of tea.
Radiant is the ultimate skin tea that combines rose, calendula, nettle, and other supporting herbal ingredients.  It offers a delicate cup of floral and earthy notes.
Balance Tea is a wonderful combination of rose, jasmine, avena sativa, and other herbal ingredients are known to work well together by helping menstrual cramping and balance out hormones.
Cleanse is a blend of rose and other known ingredients used by herbalists to support the body during a cleanse whilst providing essential vitamins and minerals.
Disclaimer: This website contains general information about the traditional use of herbal teas.  The information is not advice, and should not be treated as such.  If you have any specific questions about any medical matter you should consult your doctor or other professional healthcare providers.