FEBRUARY THE MONTH OF LOVE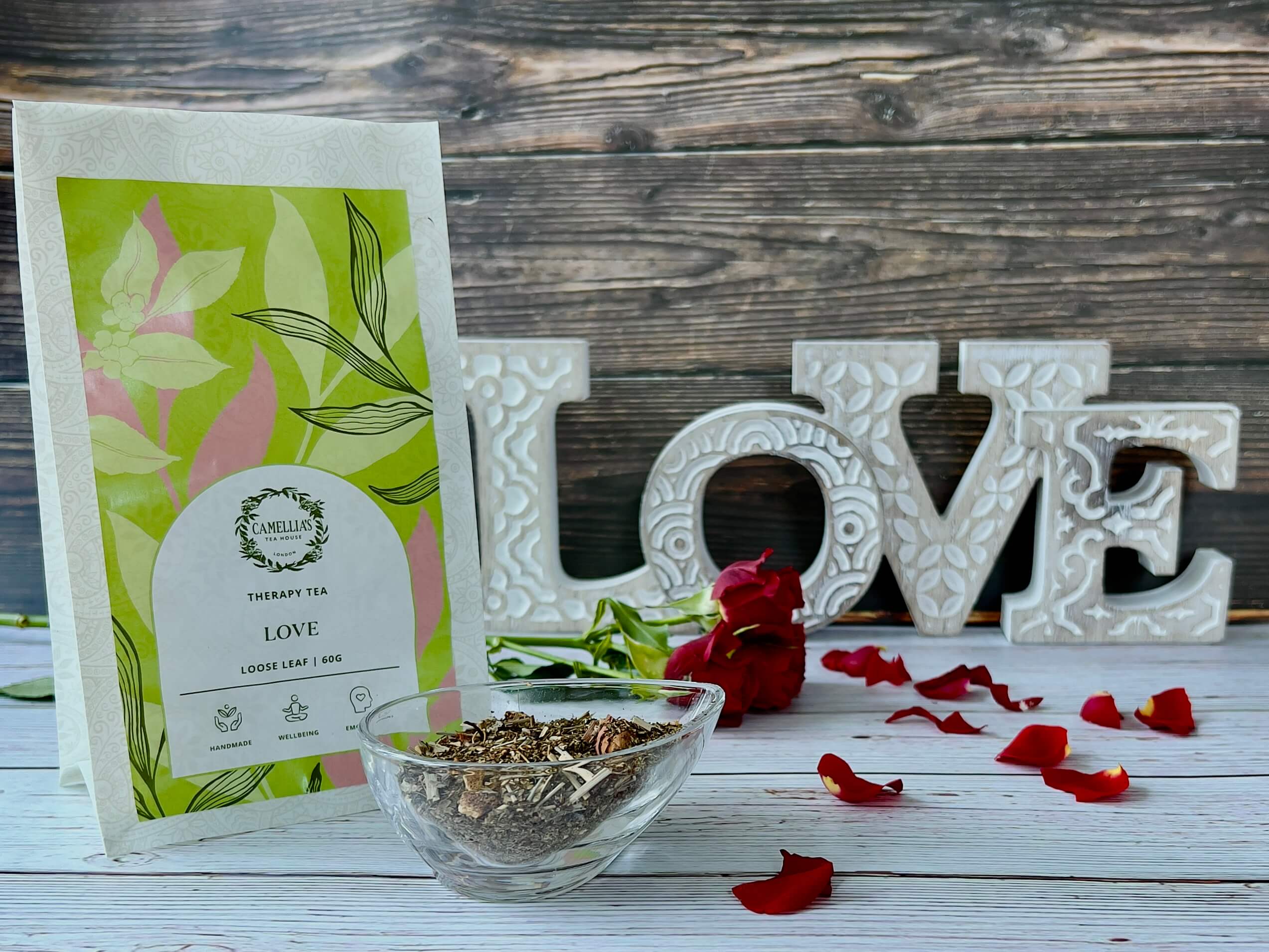 There are many different viewpoints on Valentine's Day. Others don't think it's as great as some do. For some folks, it's a day of harmony and joy that brings friends and family together. We adore Valentine's Day and any other occasion to honour love, whether it be love for oneself, love for one's family, or love for a special someone in one's life.
There are numerous ways to celebrate love, such as giving chocolates, roses, or hosting a romantic meal, but as a wellness tea company, we like to use tea to express our feelings.
Teas that say "I Love You"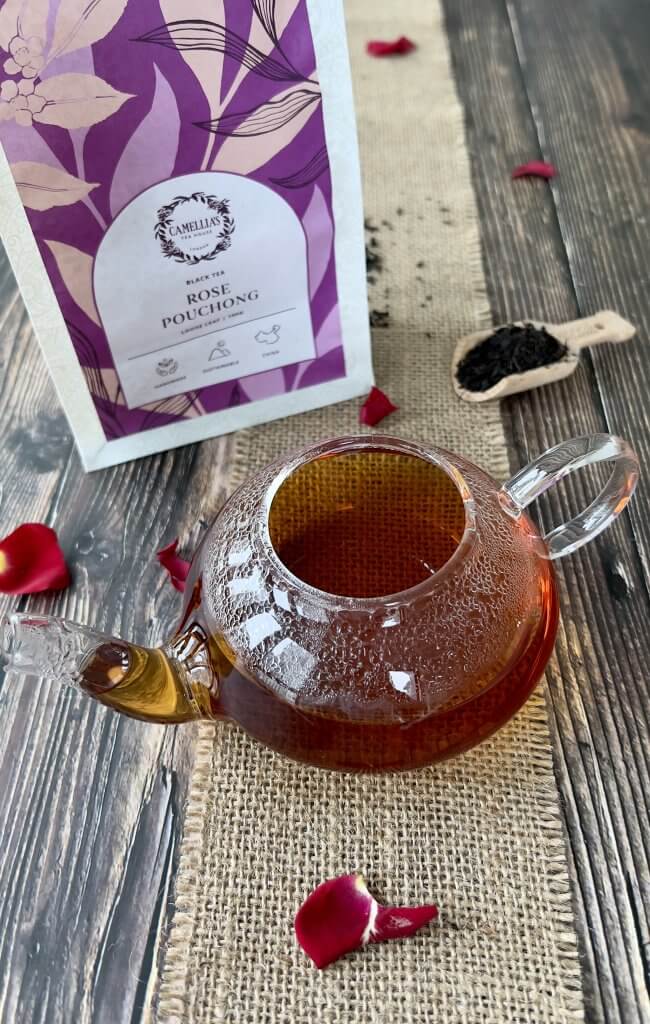 So let's start with roses as they are the true sign of love and usually symbolise passion, desire, and romance.
Rose Pouchong is the ideal tea to celebrate LOVE if you like tea infusions with floral flavours. This is a black tea with a medium body combined with rose petals to make rose pouchong. The tea is ideal for a Valentine's Day treat and tastes great whether served hot or cooled.
Nothing says "I Love You" like a delicious cup of tea, regardless of the season! Enjoy a cup of Happiness Tea while celebrating self-love or with your loved ones for a captivating mouthful of juicy lemons with fennel's gentle spiciness and sweet floral notes of whole rosebuds.
Love tea is an aphrodisiac-inspired blend to put you in the mood! Some of the most common spices and herbs contain aphrodisiac properties, and Love contains most of them!
The most significant herb in Love is damiana! It has many cultural applications and traditions and is referred to as the "love herb." For both men and women, Damiana, also known as Turnera diffusa, was a potent sexual tonic. The plant has been utilised for its capacity to boost both male and female reproductive systems and to restore sexual vigour. Damiana chemicals may boost testosterone and improve libido, according to some studies.
Relax and Recover is from our Therapy Tea range and was created to enhance skin health and promote relaxation, particularly after a long illness or a course of potent medication. Rose and chamomile hints are among the floral scents Relax and Recover delivers.
Today, Relax and Recover is a daily "must-have" to help wind down for the day because of its naturally sweet and delectable rose infusion.
"Love Yourself" latte recipe
In honour of Valentine's Day we created this loveable tea latte, which is naturally sweet, soothing, and nourishing.
Ingredients:
2 tea bags Relax and Recover
200ml Any alternative milk choice (we used oat milk)
Little extra milk for frothing
Honey and nutmeg to taste (optional)
Method
In a small saucepan gently simmer milk and tea for 5-10 mins. Squeeze out the tea bags and pour milk into your favourite mug. Create a froth with the extra milk (we used a Nespresso frother). Top your latte with froth, honey, and nutmeg. Sit in your favourite armchair, relax, and enjoy the moment.
More teas…
We can provide many tea recommendations here to celebrate love, but will conclude with chocolates. Who doesn't adore chocolate, really? The love of chocolate. Unfortunately, excessive chocolate consumption can lead to weight problems unless it's the healthy variety, which has 70–85% cocoa. This is why we love our Dark Chocolate tea, which has coconut just below the surface and is packed with dark cocoa nibs for a deep chocolate flavour. You will feel as content after each sip as you would after eating a piece of dark chocolate.
Did you know that because it is thought to be an aphrodisiac, chocolate is usually given on Valentine's Day? Well that's chocolate for thought!!
Wishing you all a very Happy Valentine's Day.