Teas for Coeliac Disease and Gluten Sensitivity
What is Coeliac Disease?
Coeliac disease is also known as Celiac disease and gluten-sensitive enteropathy. Coeliac disease falls under the autoimmune umbrella, where your immune system attacks your tissues when you eat gluten. Coeliac disease usually occurs in genetically predisposed people where the ingestion of gluten leads to damage to the small intestine lining. Long-term exposure to gluten can lead to nutrients not being absorbed from the food, leading to diarrhoea, weight loss, abdominal cramping, fatigue, bloating or flatulence.
What symptoms are associated with Coeliac disease?
When nutrients are not absorbed, this can lead to malnutrition and other complications such as neurological diseases, infertility, certain cancers and loss of bone density.
What foods to avoid if you have Coeliac disease?
Gluten is present in wheat, barley and rye and foods such as pasta, cakes, cereals, bread, sauces, and ready meals. It's probably best to avoid all grains and read food labels.
What food can I eat with gluten sensitivity?
If you eliminate gluten from your diet, it's probably best to prepare food at home or eat a diet rich in fresh fruit and vegetables, meat and poultry, fish and shellfish, dairy, eggs, pulses, and nuts.
If you are looking for wheat substitutes, then rice and nut flours are a good choice, along with millet, potato, tapioca, flax and quinoa.
Herbs may help relieve symptoms associated with coeliac disease and gluten sensitivity.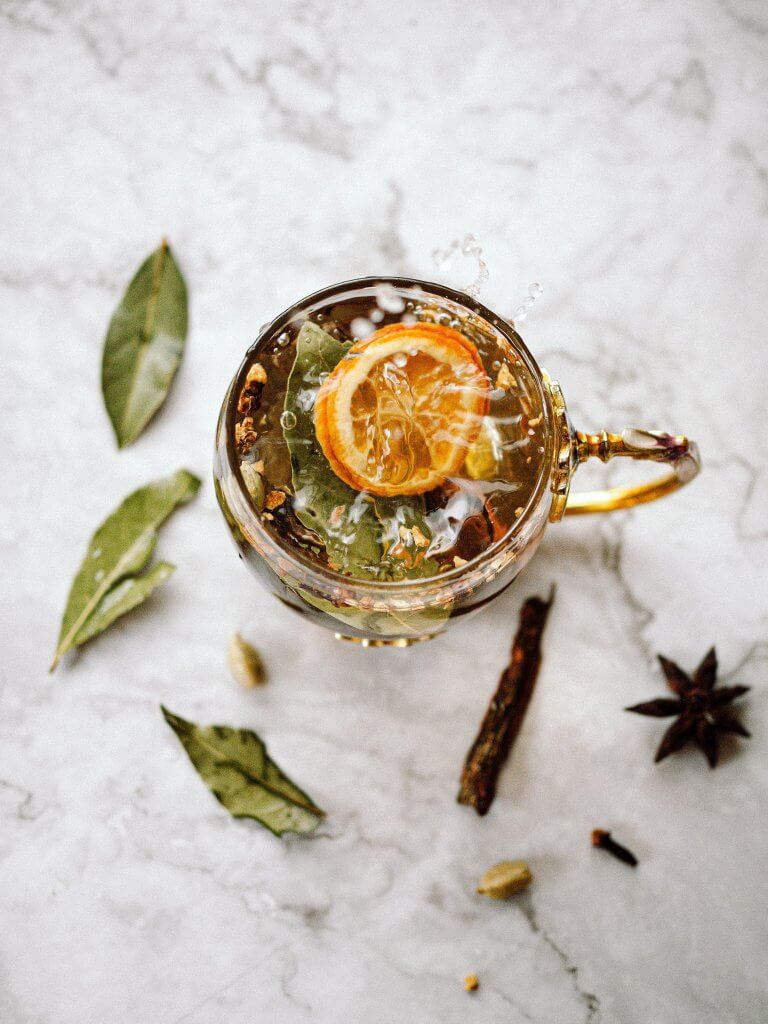 How can herbal teas help with my digestive issues?
Herbal teas have been consumed since the beginning of humankind to help combat health complaints. Herbal teas benefit many conditions related to the digestive system, especially where symptoms of bloating, gas, cramping, and indigestion are experienced.
Plant remedies and dietary, nutritional supplements and lifestyle changes can help people with coeliac disease and relieve symptoms associated with it. Herbs such as mint, marigold, Burdock, chamomile, dandelion, nettle, and horsetail can ease gut inflammation and abdominal discomfort; they are generally known to be safe for consumption, but we strongly recommend seeking advice from your healthcare practitioner if you plan to ingest them long-term.
Mint has been used for centuries for its affinity to the digestive system. Studies have shown that mint has antispasmodic effects that may help ease intestinal cramping.
Mint has shown to be effective towards irritable bowel syndrome and is added to Digest and Digest and Energise teas.
Nettle is well-known for its medicinal properties and anti-inflammatory activity. Nettle tea has been shown to help with indigestion, nausea, flatulence, colitis and coeliac disease. Furthermore, nettle is very nutritious with plenty of vitamins and minerals. Nettle can be found in Digest and Energise, Radiant, Hair and Nails and Cleanse teas.
Chamomile is a bitter herb even though it is warming and sweet in flavour. Bitterstimulates the secretion of all the gastric fluids we need for proper digestion. Chamomile is known to reduce digestive inflammation and digestive disturbances associated with Coeliac disease.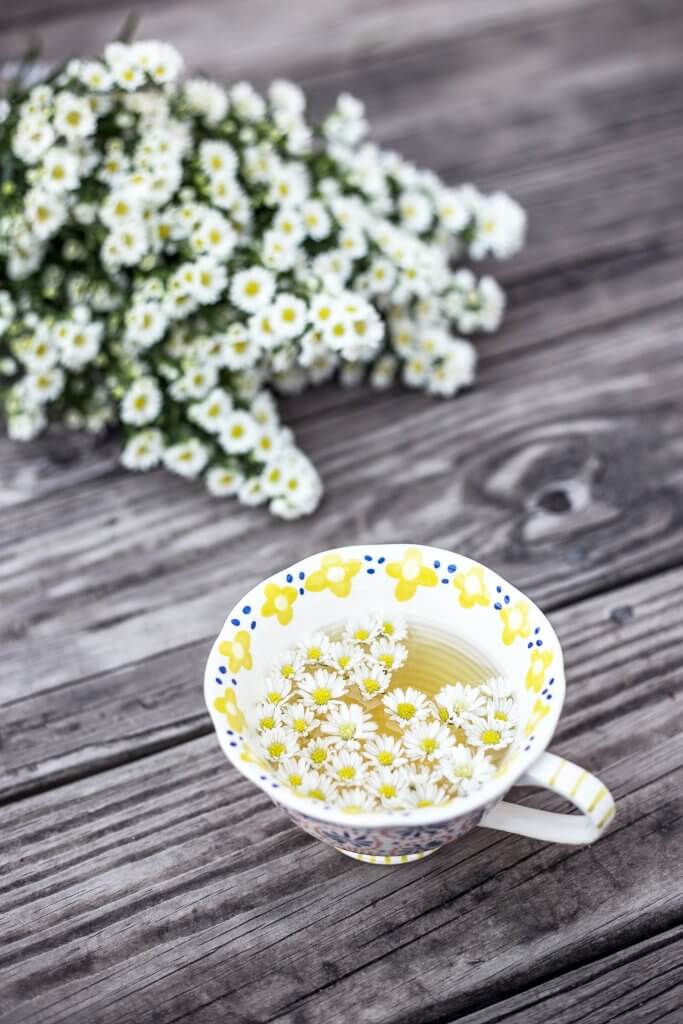 Chamomile is found in Hair and Nails, Radiant, Relax and Recover, Soothe, Sleep Well, and Muscle Ease teas.
Dandelion is a bitter herb traditionally used as a gentle digestive to improve digestion, increase bile flow, and stimulate appetite. It is known to be helpful in conditions where there is nausea and vomiting and contains anti-inflammatory properties. Dandelion is also very nutritious as it is rich in vitamins A, B, C, and D and minerals, such as iron, potassium, and zinc.
Dandelion is found in Radiant and Cleanse teas.
Horsetail is silica-rich and can be helpful in conditions of coeliac disease. Horsetail is known to reduce inflammation in the digestive tract and intestines whilst strengthening the digestive system. Horsetail is found in Hair and Nails along with nettle and chamomile herbs.
Burdock is well-known for its many health benefits, including the digestive system. It contains inulin, a soluble prebiotic that helps improve digestion and promote healthy gut bacteria. Burdock contains anti-inflammatory properties and mucilage that protects the mucous membrane layer of the stomach. Burdock is found in Digest and Energise.
Marigold has shown to be useful for symptoms caused by inflammation, especially in conditions such as colitis, gastritis, acid reflux and ulcers. Marigold is found in Radiant and Relax and Recover; both teas offer calm and alkaline effects.
To further promote gut health, consume an alkaline diet with daily consumption of bitter greens and green juices.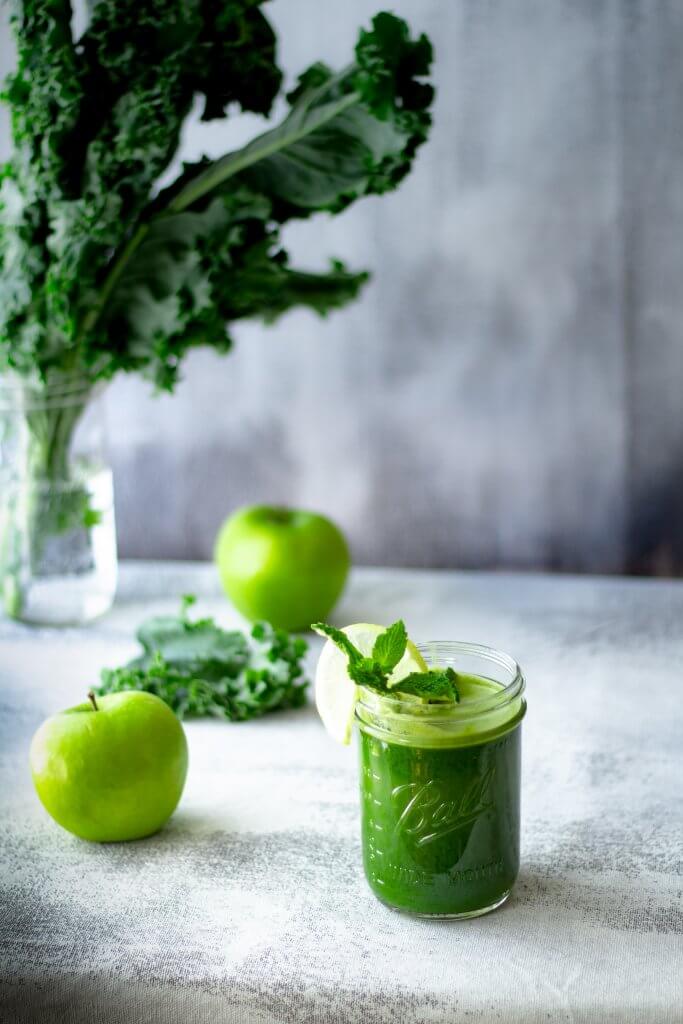 Disclaimer
This website contains general information about the traditional use of herbal teas. The information is not advice and should not be treated as such. If you have any specific questions about any medical matter, you should consult your doctor or other professional healthcare providers.