Celebrate National Organic Month with Wellness Teas
In the month of September and beyond, we look to encourage our beloved tea friends to eat, drink, use and choose organic teas & products within their daily lifestyle. Organic has long been recognised as working with nature, as opposed to against it, with products designed and made using the most environmentally friendly farming and production methods as possible.
Camellia's Tea House takes sustainability and organic produce seriously – where possible we use organically sourced ingredients to create wonderful wellness and fusion teas for professional performance in health and skincare.
Many researchers have stated that drinking three or more cups of tea a day is as good for a body as drinking plenty of hydrating water and may even have extra health benefits due to the healthy levels of anti-oxidants and benefits derived from the herbs, spices and flowers in our range of wellness teas.

In this Organic September month and current Autumnal Season, our tea recommendations are wellness teas which been designed by Camellia's Tea House using homoeopathic and herbal medicine principles, many of them to target specific ailments, which have been created using wholly organic wellness ingredients from responsible and sustainable resources.
The main ingredients of these wellness teas are:
Organic Chamomile: Chamomile has long been known as a medicinal flower that helpful for aching body & stiffness, relaxation, calming a racing mind, to reduce stress and anxiety, plus help promote a good night's sleep.
Organic Rose: Rose is great for highly sensitive and more mature skins. Rose is often used as an element in skincare to help facial improvement by reducing the risk of irritation, tranquillizing the appearance of redness and helping your skin to be free from irritants and toxins. Rose is renowned as being an unrivalled beneficial flower for overall skin improvement, cellular renewal, plus also being helpful for overall soothing and hydration.
Organic Lavender: Lavender is well known as an aromatherapy element that supports the mind and body in terms of promoting relaxation, alleviating stress and improving concentration. It is also great for deodorizing rooms to create an aroma of ambience and calm.
Dream Tea is a truly great slumber infusion! Hops have a reputation for inducing vivid and colourful dreams and chamomile is well known for its calming properties.
Beautiful Skin Tea is a light herbal infusion marked but its distinct chamomile and elderflower undertones. It contains a wide range of herbs such as chickweed, red clover, nettle and dandelion and is believed to help promote healthy and clear skin throughout the body.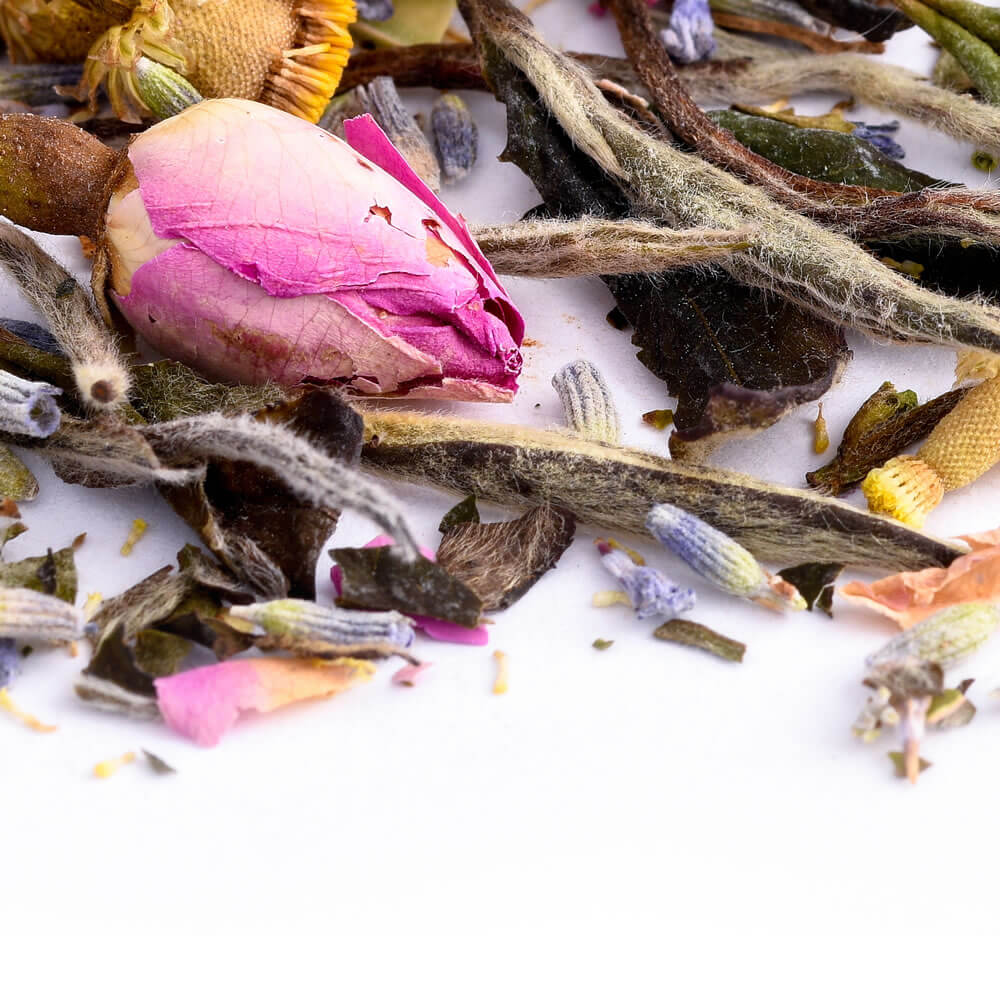 White Harmony Tea is a soothing and delicious infusion, ideal for relaxed moments. White tea is infused with chamomile, rose and lavender to create a lightly floral aroma which sits on top of the distinctive mellow flavour of chamomile.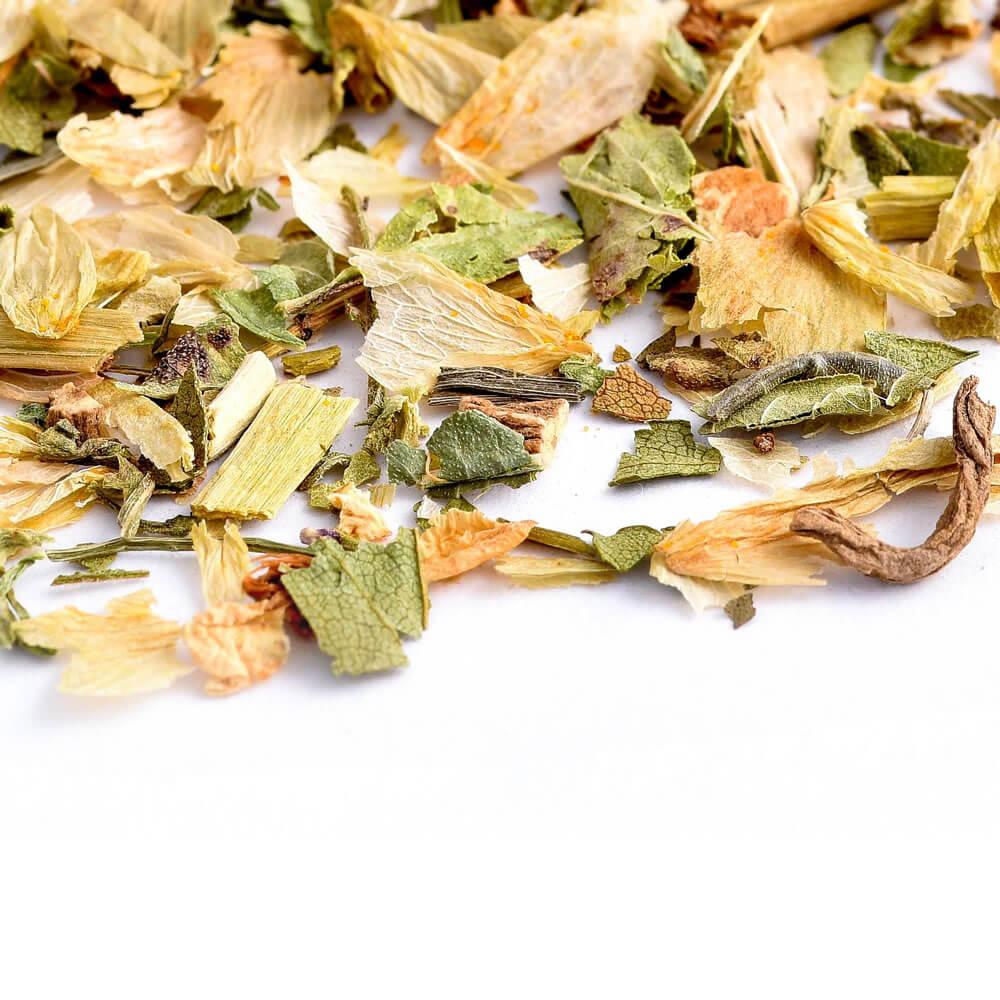 Sleep Well Tea is a lovely and soothing infusion believed to ease insomnia and promote a restful night's sleep.