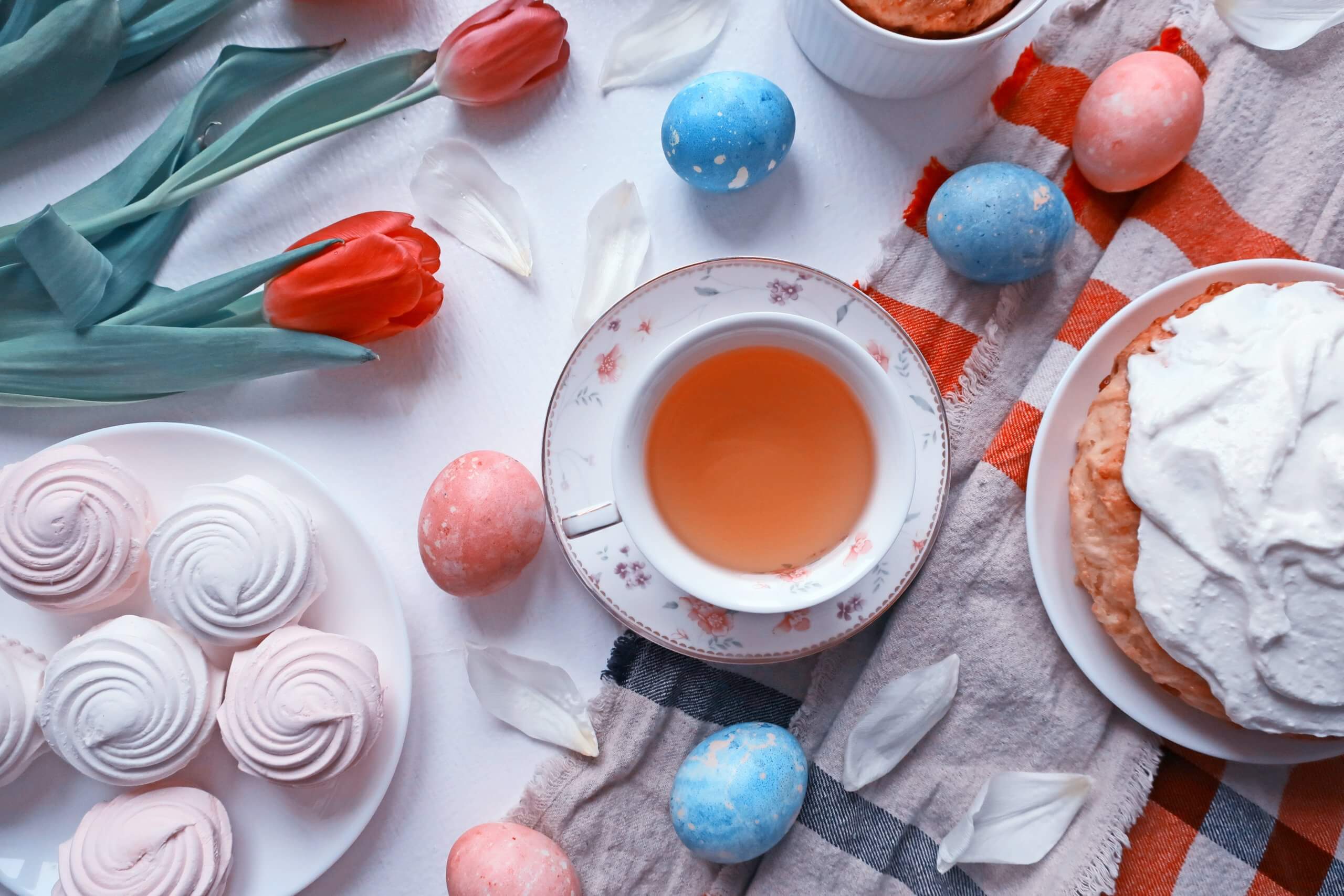 Spring is here, Easter is around the corner and the spring allergens (tree pollen and mould spores) are blowing in the air!
As the warm weather approaches, we can finally begin to appreciate the smell of freshly mowed grass, the pleasing view of flowers that are beginning to bloom, and we can now celebrate the joy from events like Easter. Whether you celebrate Easter religiously or you look forward to eating bountiful amounts of chocolate, enjoy the chance to spend time with friends and family.
For this Easter, we are offering a 15% discount 'Easter23' from 31st March through to 14th April.
To help you decide what teas to treat yourself to using this code, we have selected a few of our teas that will get you into the spring spirit and help to cope with the allergies that inevitably come with this season!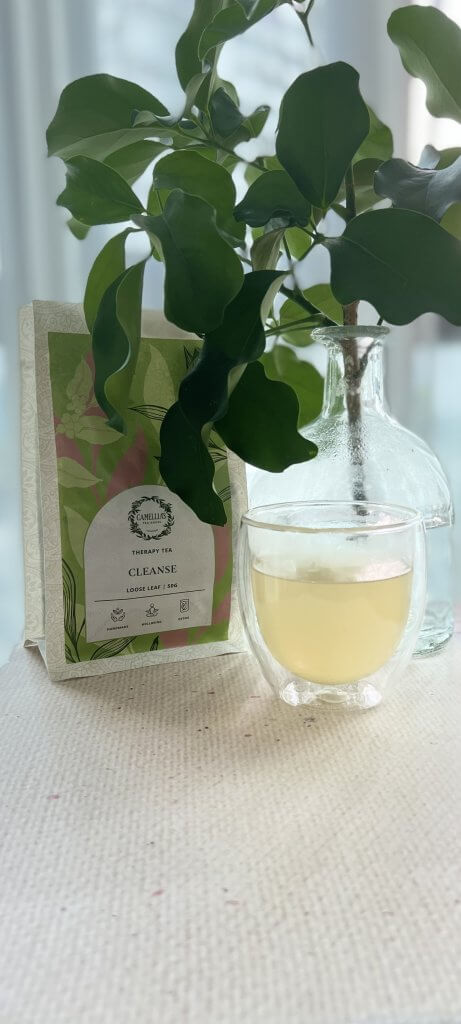 Cleanse Tea
We believe it is only fitting to consume copious amounts of Cleanse Tea, which was created by us in London and is beloved by your liver, to commemorate Great British Spring Clean Week. Milk thistle, nettle, chickweed, and hibiscus are all essential components of Cleanse tea and support liver function. A light-bodied cup with delicate earthy undertones, floral, and citrus flavours, along with a subdued tart finish, are the infusion's main characteristics.
In addition to working well when accompanied with a clean and healthy diet, Cleanse tea also makes a fantastic hangover cure.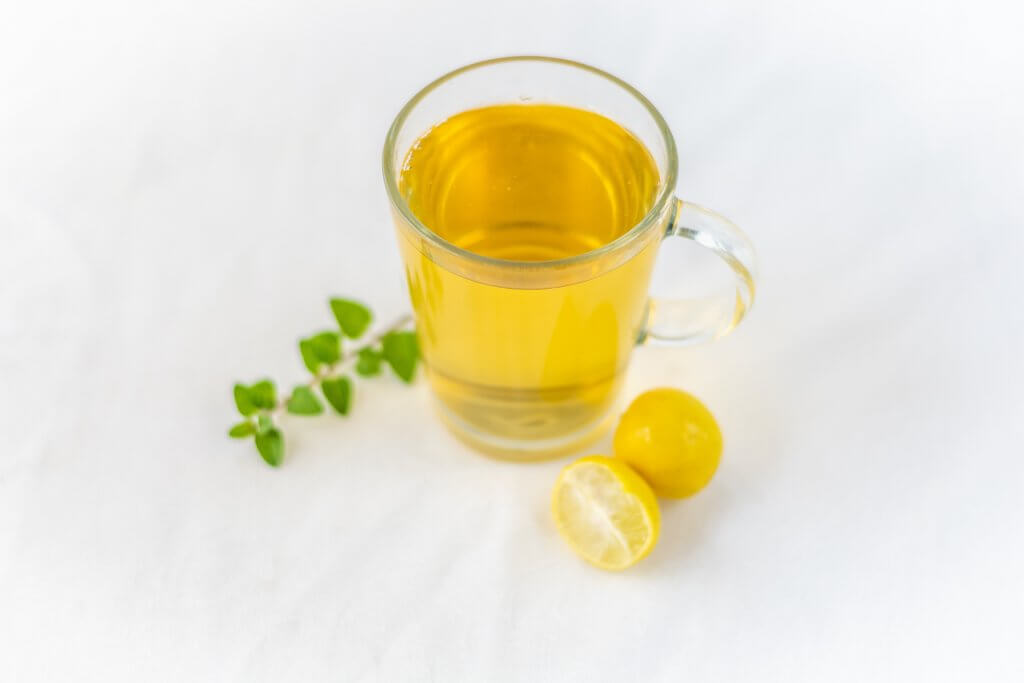 Lemon & Ginger
Never undervalue the health-promoting effects of herbs and spices. A weak gut is the root of the majority of health issues, thus strengthening it with natural ingredients can have amazing results. Ginger falls within the category of an adaptogen and is well-known for its many health advantages: it promotes digestion, calms the intestinal tract, and has anti-inflammatory effects.
It may be effective against allergies as well due to its anti-inflammatory qualities. According to a study, ginger inhibits the generation of several cytokines that activate mast cells, preventing and reducing allergic rhinitis symptoms.
Lemons aid in removing toxins and reducing inflammation. Therefore, lemon and ginger are a great combo to maintain gut health and relieve seasonal symptoms.
To keep your body happy and healthy, we advise drinking three cups daily.
Perfectly Peachy
For anyone who like juicy peaches and is health conscious, Peachy green tea from our spring/summer tea range provides the perfect Easter gift.Luscious peaches and subtle green tea give this drink a spring/summer flavour. Premium green tea is combined with sunflower blooms and peach essential oils to create a wonderful tea that tastes like peaches. This drink can be served hot or iced; both delicious!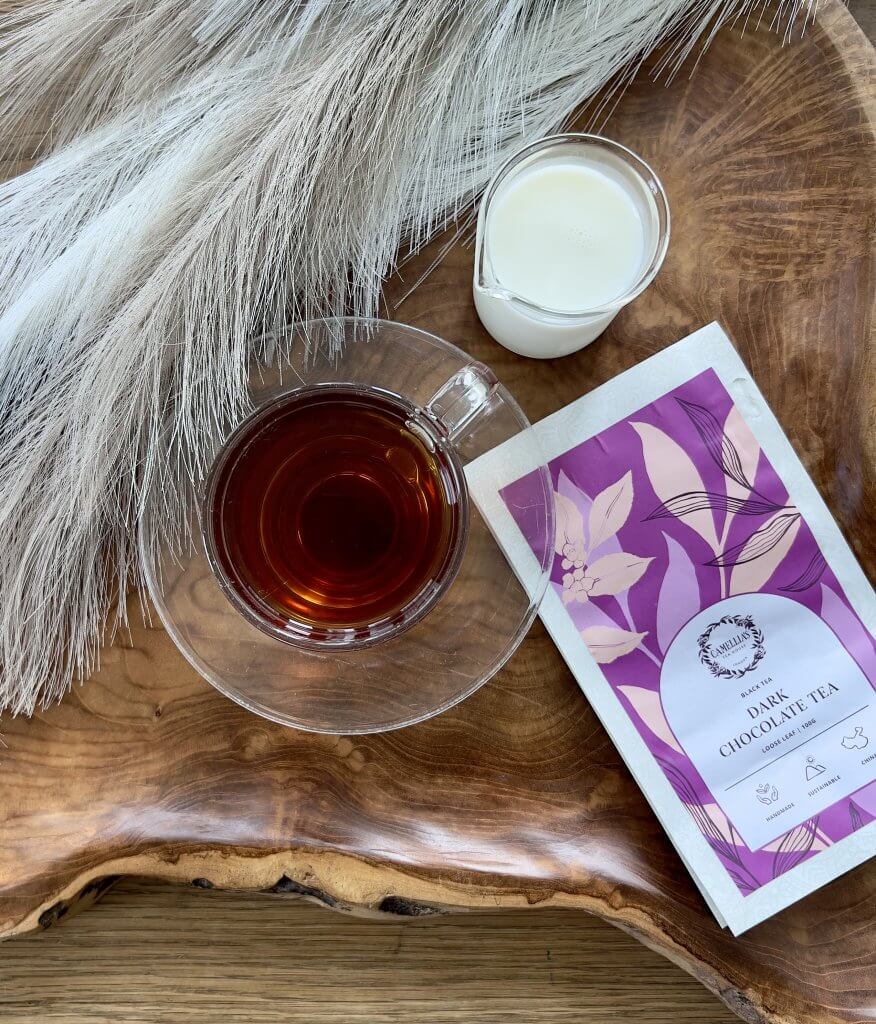 Dark Chocolate Tea
Easter memories from our childhood are typically joyous ones that include egg hunts, enormous eggs wrapped in our favourite brand of chocolates, and a lot of sticky foil wrappers strewn around.
As we age, our bodies are unable to handle the intense sugar rush, additional fat consumption, and unsettled stomachs brought on by a large chocolate feast.
What then is the answer, especially if you adore chocolate? Well, our Dark Chocolate tea, which has a high chocolate flavour and a moderate dose of caffeine, might just satisfy any sweet desires. This decadent cup of chocolate tea curbs any sugar rush whilst keeping your figure in check.
Earl Grey Orange
What Easter is complete without hot cross buns? Fluffy, spicy, and delicious are the hallmark of the season. Therefore, the pairing to this needs to be equally ubiquitous and taste like Easter in a cup.
The Honourable Earl Grey Orange accomplishes this.… The tea offers warm, comforting orange that combines sweetly and delectably with the sweet spice from hot cross buns to create a mouthful of vivid orange and citrus notes that delicately balance on the flavour of bergamot.
Follow this link to learn how to make your own tea-infused hot cross buns to test your baking abilities.
Treat yourself this spring, and take advantage of our 15% voucher code. Enter voucher code Easter23 at the checkout page on our online shop.
Happy Spring!