Delicious Ice Teas for The Summer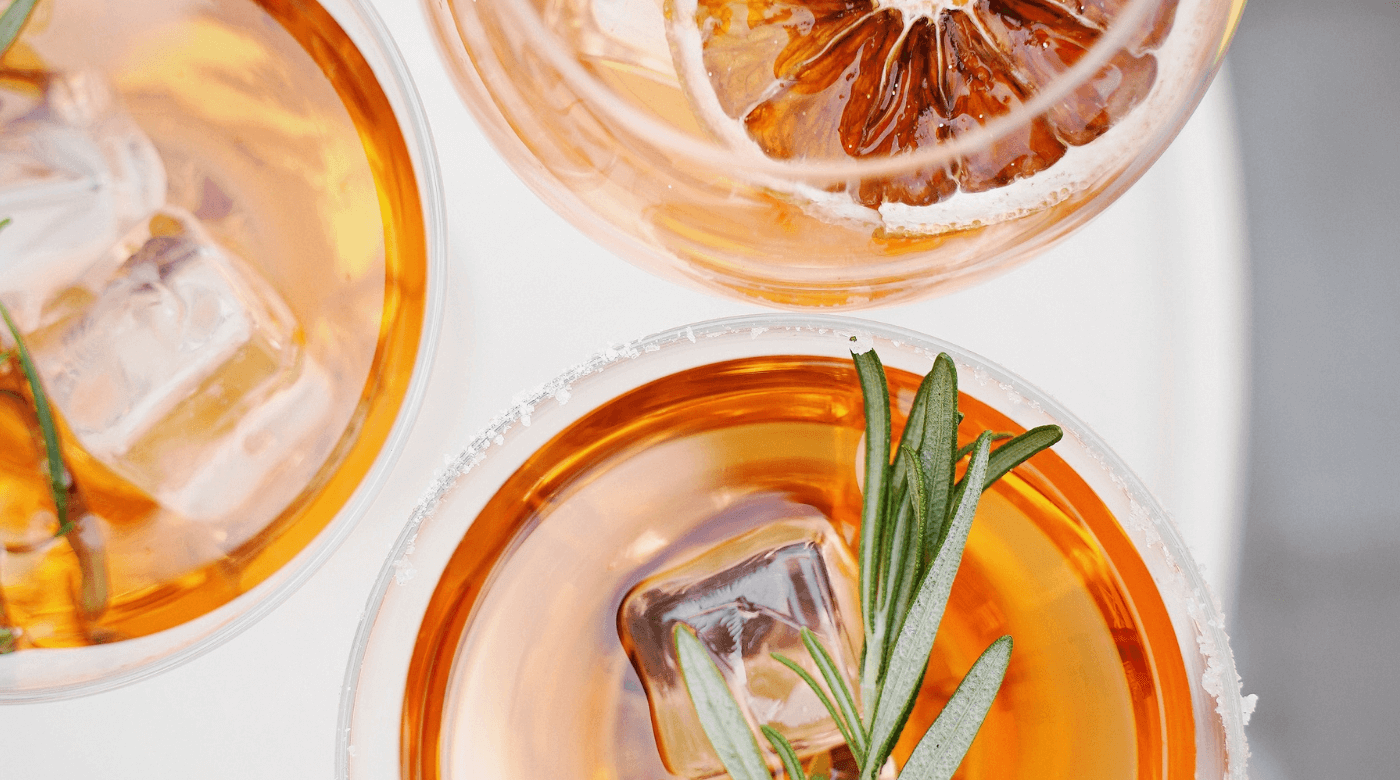 For us Brits, there is nothing better than a good old-fashioned cup of tea. It's easy to prepare – just put the kettle on, brew and relax either in your own company or enjoy teatime natter with friends. Sometimes, to change things up especially in the summer heat, it's fun to spruce up the teatime experience by doing something different with your tea leaves. Here are some easy-to-do iced tea recipes that you will find satisfying, as well as refreshing, for those hot summer days.
Cold Brew Camellia's Welcome Tea
A cold brew is very simple to make and requires no effort at all! This method of brewing is very popular because the tannic and bitter character of tea does not come through into the infusion. The texture of the brew is clean, crisp and super refreshing. Camellia's Welcome Tea is a stunning combination of green and white tea leaves combined with floral jasmine flowers that blend in scrumptiously with fruity apricot notes…a perfect summer brew to have in your garden! This is well recommended if you are looking to impress your guests
How to make a cold brew iced tea
Ingredients:
3 tablespoons Camellia's Welcome Tea
8 cups of filtered water
Method:
Simply pour cold filtered water over the tea leaves in a pitcher and place in the fridge over- night. Use a pitcher with an infuser lid but if you don't have one of these, then you can infuse leaves using a paper filter or just strain the tea when pouring into your glass.
Try using your tea leaves for a second over-night infusion – the brew will be lighter but just as rewarding! Other iced-tea recommendations are Mango tea which is a blend of black teas, combined with dried mango and sun flowers. White Apricot tea is an award-winning blend that combines white tea leaves, dried apricots and yellow rose buds. Earl Grey Orange is also an award-winning tea and makes an excellent refreshing cold brew served with a lemon wedge. To add a little twist to the Earl Grey Orange, we have created a fabulous cocktail recipe that you might love to try!
Refreshing Tea Cocktails
Iced teas spiked with alcohol are really enjoyable, especially when cocktail hour and a relaxing afternoon teatime moment come together, to combine a perfect boozy afternoon tea to have fun on a hot summer's day. Here are a four tea cocktails recipes for you to explore and have fun with…
Berry Storm Cocktail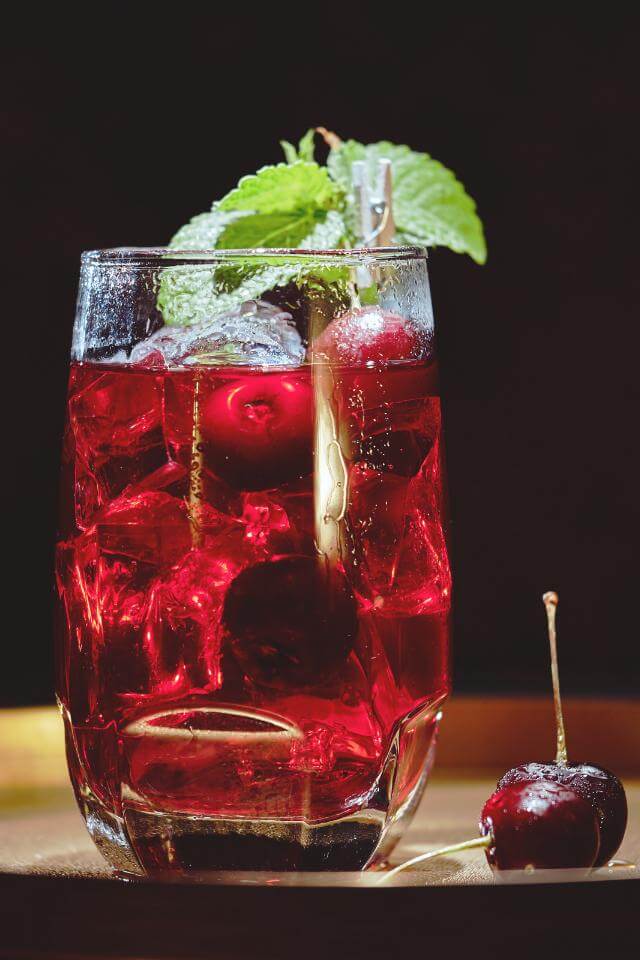 Ingredients:
*50ml Very Berry tea infused Kraken rum
125ml Ginger beer
1 Dash Angostura bitters
Berries to garnish​
Method:
Pour all the ingredients into a highball glass and top up with ice. Decorate with berries.
*To make a batch of Very Berry tea infused Kraken rum, you will need to infuse 20g of Very Berry tea in 500ml Kraken rum for 1 hour. For a stronger infusion, you can leave it for a few hours or overnight.
Spiked Zest Tea with Thyme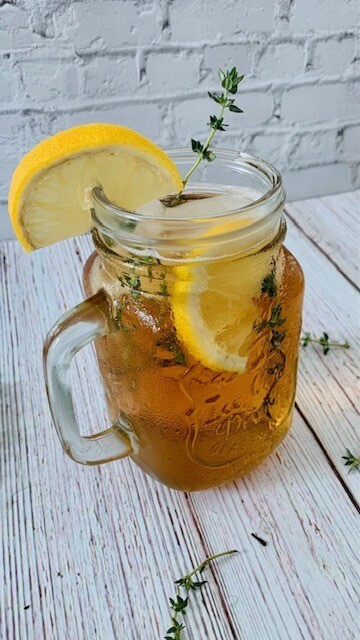 Ingredients:
2 cups water ¼ cup sugar 3 teaspoons Zest tea in an infuser 6-8 sprigs of fresh thyme
4 ounces Gin ¾ cup lemon juice
A few slices of lemon to garnish
Crushed ice for serving
Method:
Bring water to boil, add sugar and stir until dissolved. Add tea and several sprigs of thyme, remove from heat, and allow to steep for 10-15 minutes or until cool. Add gin and lemon juice – stir. Place a little crushed ice in 2 glasses and pour over the mixture. Serve with sprigs of thyme and sliced lemon to garnish.

Assam Tea Cocktail
This cocktail is very appealing to people who love a strong, robust, dark and malty tea such as Assam Bargang tea.
Ingredients:
4 tablespoons White Rum
2 tablespoons Blue Curacao Liqueur
2 teaspoons Assam Bargang Tea
250 ml Water ​
¼ cup sugar or to taste
Lemon Peel to garnish
Method:
Bring water to boil, add sugar and stir until dissolved. Add tea and remove from heat. Allow to steep for 10-15 minutes or until cool. In 2 glasses with ice cubes, pour in the rum and blue curacao liqueur. Strain the tea leaves and pour to the mixture. Garnish with lemon peel if desired.

Smoky Tea Cocktail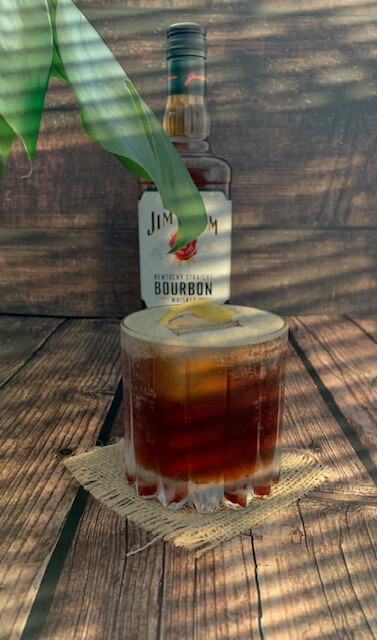 Ingredients:
*5 oz smoky Bourbon
½ cup sugar
½ cup water
Lemon or orange peel to garnish
Ice cubes
Smoky infused Bourbon
3 teaspoons Lapsang Souchong tea
5 oz Bourbon
Method:
To make smoky Bourbon, combine tea leaves and Bourbon in a glass jar with a lid and store over-night.
Bring water to a boil and add sugar and stir until dissolved, then let it cool. In 2 glasses pour tea infused bourbon (straining the tea leaves through a fine mesh), top with desired amount of syrup (usually 1 teaspoon) and add ice cubes. Twist citrus peel and rub over rim of glass. If desired, drop the peel into the glass to garnish.
Spiked Sweet Peach Tea
This recipe works well with either English Breakfast tea or Green Peach tea and peach preserve can be adapted to another fruit such as strawberries.
Ingredients:​
2 ounces Bourbon
2 ounces peach preserves
1 ounce fresh lemon juice
Dash of Aperol
Sweet tea, to top Sprig of thyme, to garnish
Lemon round, to garnish
Method:
Mix Bourbon, peach preserves, Aperol and lemon juice over ice and shake. Pour in a glass and top with your tea of choice and garnish with thyme and lemons.
We hope you have fun exploring with these tea beverage recipes and enjoy lots of special moments with friends in a sun filled summer!