News & Events
September 2020

Camellia's Tea House
We had the pleasure of launching two new bespoke teas at Aqua Shard for their new Peter Pan Afternoon Tea created in partnership with the Great Ormond Street Charity and inspired by the adventures of Peter Pan on the island of Neverland.
April 2020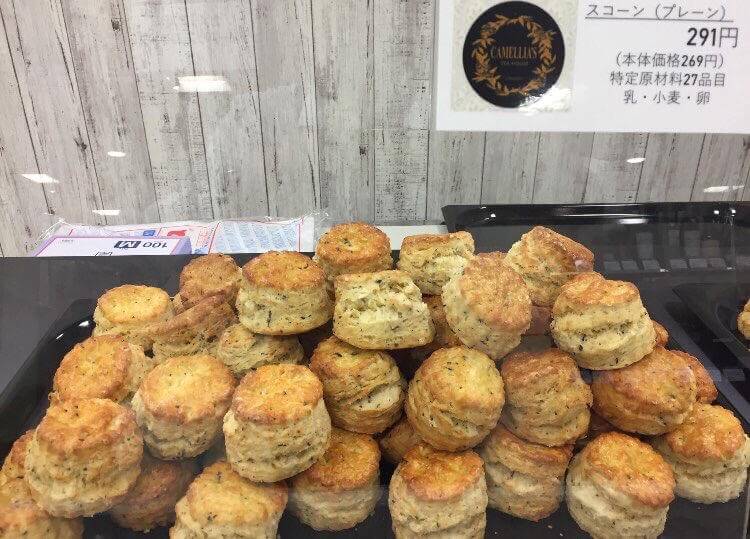 Camellia's Tea House
Once again, Camellia's Tea House had the privilege of attending the British Fair Spring 2020 held in the heart of Kobe. In-mid March, our staffs landed at the British Fair 2020 at Hankyu Department Store in Kobe, Japan to exhibit our range of tea-infused preserves and bespoke teas, especially the 'Kobe" blend.
February 2020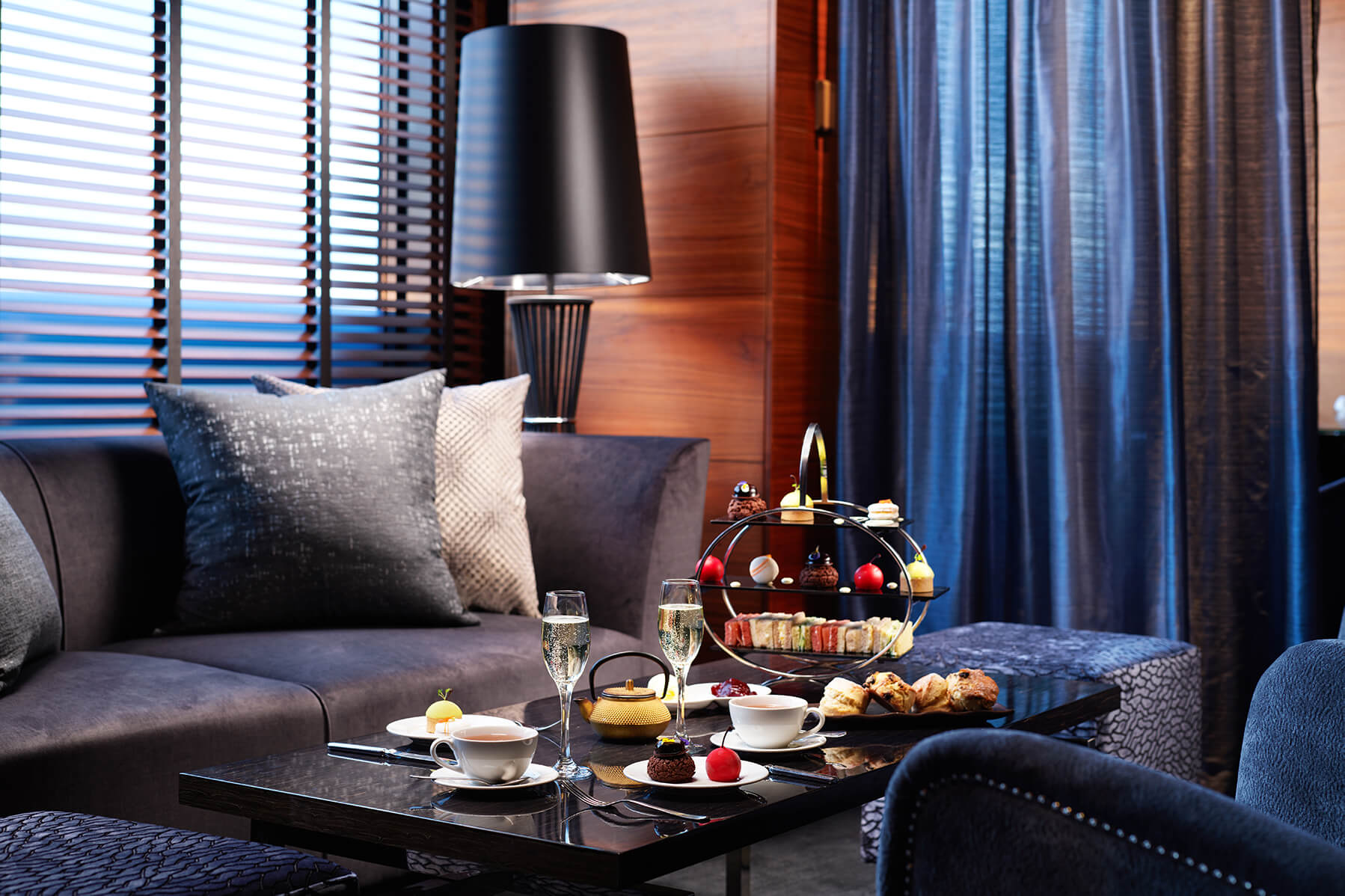 Camellia's Tea House
This month we are delighted to be celebrating our close tea partnership with the iconic Aviator Hotel in Surrey. The Aviator is a unique luxury, boutique hotel situated adjacent to Farnborough airfield and is the perfect place to stop and unwind for a delicious cup of tea. The newly refurbished Sky Bar is both secluded and luxurious, with beautiful soft furnishings and calm lighting, with a stunning airside view.
Camellia's Tea House
Last week, we were delighted to host the Tea Tasting event with the offering of 2 exclusive bespoke teas designed for Shangri La Hotel London as a part of their Lunar New Year celebration.
January 2020
Camellia's Tea House
Once you enter into the tea art journey, you will have an opportunity to discover a wonderful world of flavours from sweet fruit to earthy wood that is inherent within different tea types. These flavours can be beautifully married with different types of food to either complement the flavours in food or to provide a delicious contrast. With Valentine's Day fast approaching, we're thrilled to share a few ideas about tea and chocolate pairing. At Camellia's Tea House, we believe in [...]
November 2019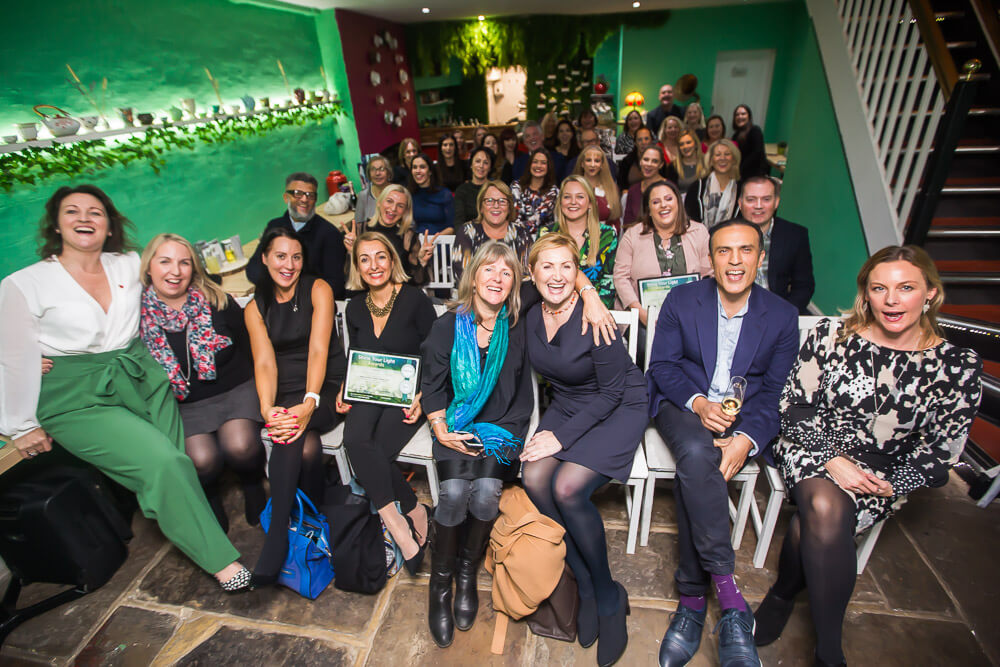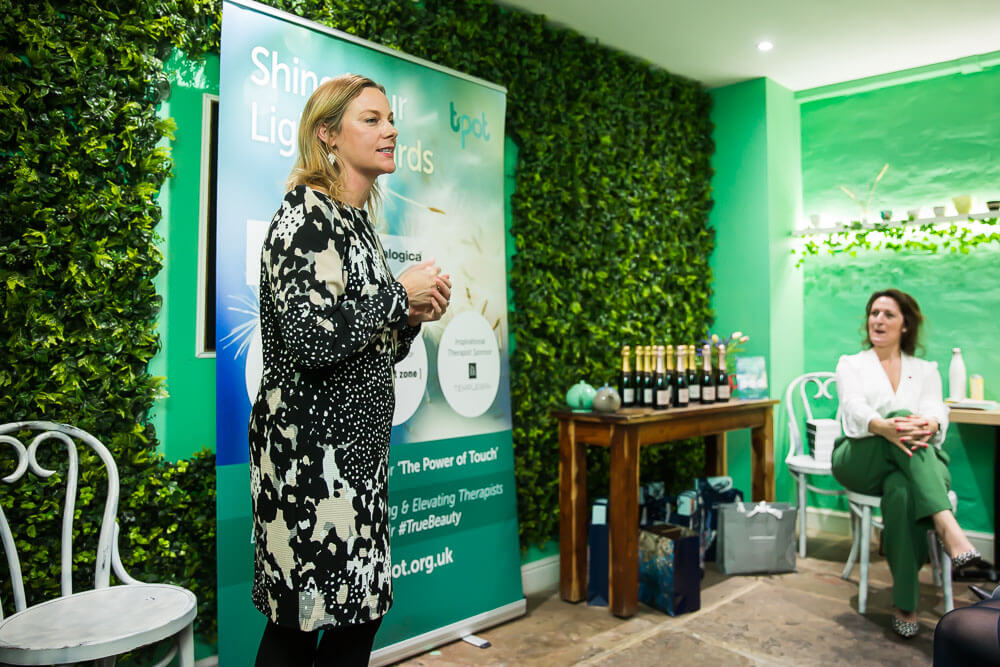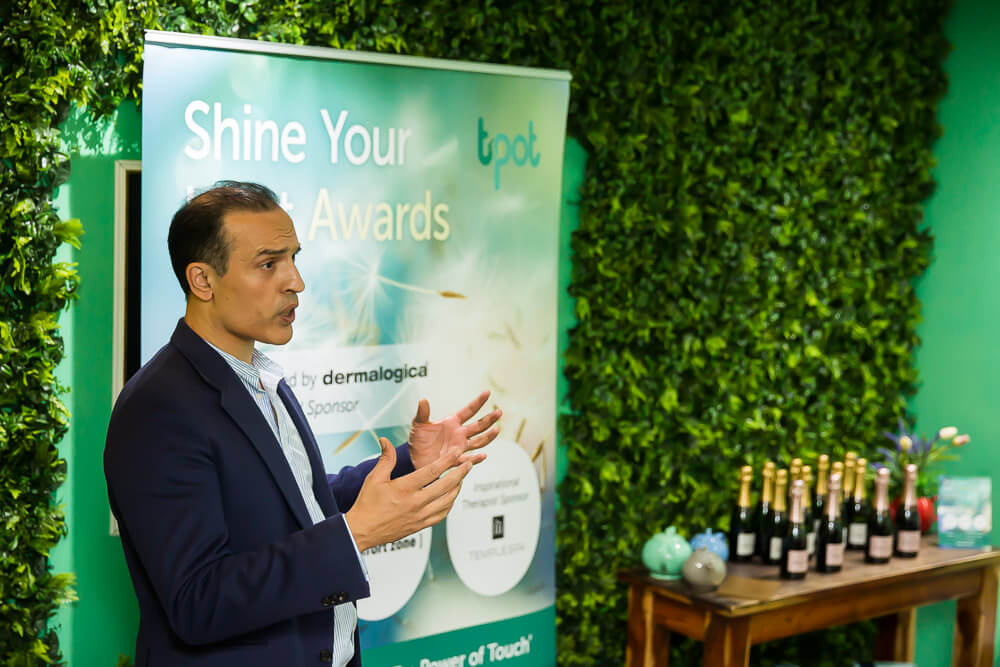 Camellia's Tea House
On 6th November 2019, Camellia's Tea House is delighted to have partnered with TPOT Education to host the Shine Your Light Awards 2019 at our cosy English tea room in the heart of Bloomsbury, London.
October 2019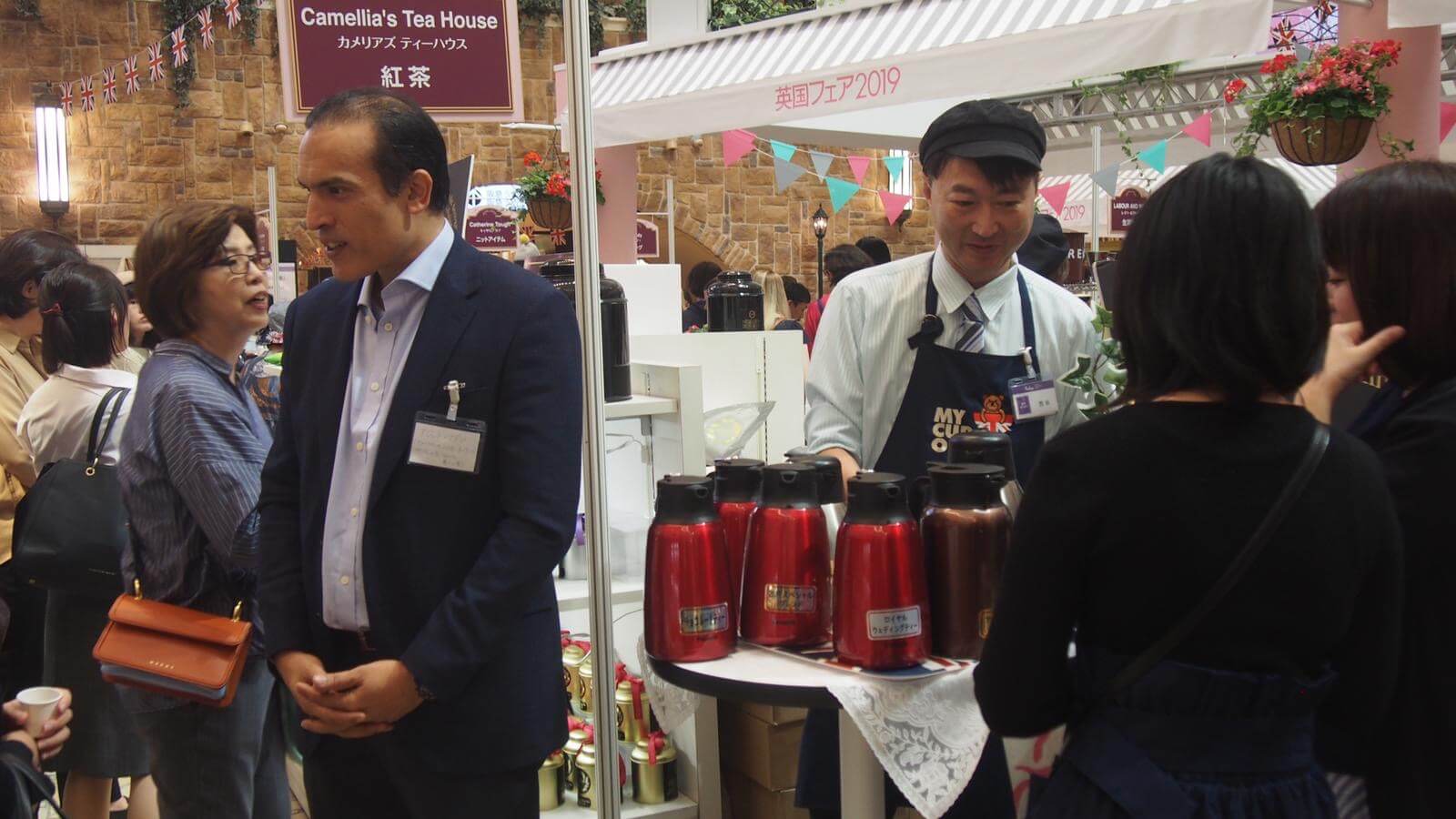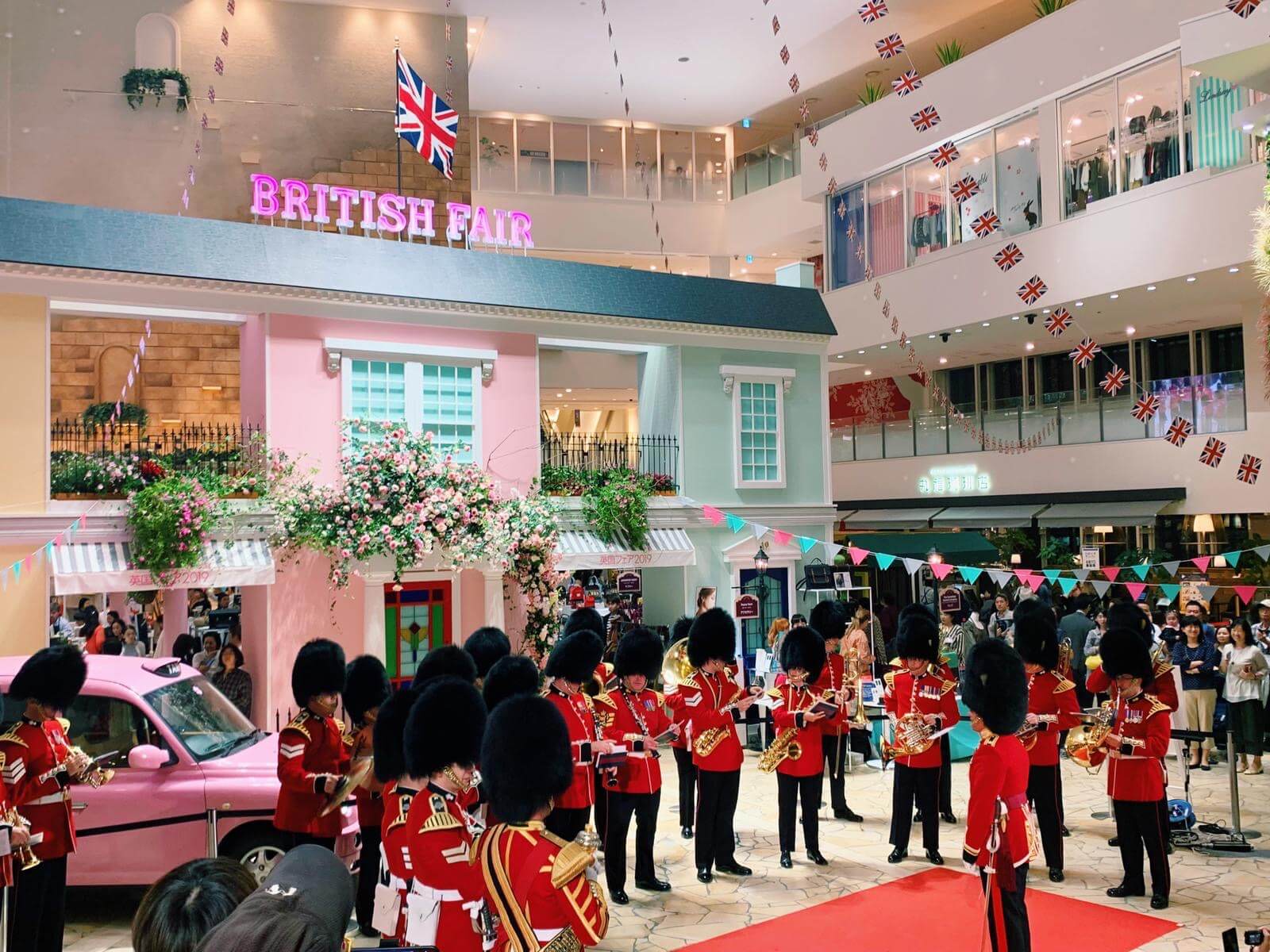 Camellia's Tea House
Camellia's Tea House is very proud to be invited to the Hankyu Osaka British Fair 2019. Taking place on the ninth floor of Hankyu Department Store, we're showcasing our hand made tea blends as well as inspire British Culture to the Country of the Rising Sun.
September 2019
Camellia's Tea House
We get excited about getting others passionate about tea! Come and join a wellness tea workshop & tasting event with Ajit Madan - ITEI Master Tea Sommelier and Founder of Camellia's Tea House. The event lasts approximately 1.5 hours. Get tickets here: https://bit.ly/2kp1IiH Our Tea Workshop includes: 1. Brief introduction about the brand, essential tea knowledge, brewing methods, application of tea in the F&B industry, health benefits of wellness tea, and cocktails menu (15 mins). 2. Tea tour to experience more than 100 types of [...]
Camellia's Tea House
Dear Tea Lovers I hope you all had a fabulous summer and were able to enjoy the sunshine and lots iced teas! With Autumn around the corner, we are delighted to announce our Wellness Tea Workshop & Tasting experience. This is a unique opportunity to learn about the incredible health attributes of teas and herbs and we hope to see you at the event! Our certified Tea School is close to announcing its dates for the next Tea Sommelier Tea Program this [...]
August 2019
Camellia's Tea House
Dear Tea Friends, The summer season is in full swing and we have been having so much fun creating summer iced drinks and doing all things cold! For tea heads, August is defined by holidays and of course Afternoon Tea Week! We have created a tea-inspired Afternoon Tea menu with tea-infused sandwiches, cakes and preserves! To celebrate Afternoon Tea Week, we have created some special offers that may entice you and we hope to celebrate Afternoon Tea Week with as many of [...]
July 2019
Camellia's Tea House
Dear tea lovers, The summer season is upon us with the school holidays just around the corner and there is no better time to polish up your iced tea making skills! I love to prepare iced teas for outdoor parties and also for my children because iced teas are really healthy, full of flavour and the perfect accompaniment to any outdoor activity. I often prepare an iced tea in the evening and then decant this into my reusable water bottle [...]
Camellia's Tea House
To celebrate the Summer, Camellia's Tea House has some tips to share with you to get through the hot days. Last Sunday, our team organized the Wellness Iced Tea Workshop & Tasting Event. During a two-hour workshop, we explored the origins of tea,  highlighted basic tea knowledge and learned how to brew them in different methods. The cold-brew tea bases (Beautiful Skin, Turkish Apple, China Gunpowder, English Breakfast) It was a big challenge for the attendees to smell more than 100 types [...]
June 2019
Camellia's Tea House
We are proud to have been the sponsor of The Afternoon Tea Of The Year 2019. Friday the 15th of June, Camellia's Tea House have been honoured be the tea sponsor and partner of the Afternoon Tea of the Year awards which took place at the Westminster boating base, in London. For the second occasion of the Afternoon Tea Of the year, 12 hotels from all over the UK were competing to present their signature afternoon teas. Each afternoon tea has been judged on the criteria [...]