Description
Brewing Guide
Iced Tea Brewing Guide
Tea Packaging Options
Reviews (2)
Description
Welcome Tea is a delectable and refreshing combination of white tea with fragrant and succulent apricots reminiscent of summer orchards, bound with delicate jasmine undertones and warming ginger.  A light golden infusion with soft texture that will refresh and soothe your senses.
Taste: A delicious and refreshing balance of sweet apricots and jasmine with gentle ginger spicness that bind the flavours together
Aroma: Fragrant dried apricots marry with sweet Jasmine to create a wonderfully enticing tea
Infusion: A golden and shiny infusion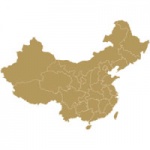 Loose leaf tea:
We would recommend putting one teaspoon of tea per cup into an infuser or filter and then add freshly boiled water. For a pot of tea, always add one teaspoon of tea for the pot and one teaspoon for each person. The length of brewing time can vary according to an individual's taste but we would recommend the following:
Brewing Temperature: 80°C
Brewing Time: 2-3 minutes
Cold brews need to steep for quite a while – we usually leave ours overnight – and as a result, new flavours develop, giving the teas extra depth. It is easy to combine different blends, and you can get creative and add other ingredients to the mix too. We have found that citrus fruits, berries and mint all make great additions.
To make your own cold brew at home, you will need 1 litre of room temperature water, ideally filtered, 6 heaped teaspoons of your favourite tea (about 12g), and a suitable container, such as a water bottle or a glass jar. Place the tea in the container, add the water, give it a little shake and then leave it in the fridge overnight, or at least for 4 hours. Once ready, strain the tea, serve over ice and enjoy! You can also add a little bit of honey or sugar syrup, if you're craving something sweeter.
These are our various handmade packaging options:
Artisan Loose Leaf Bag:

A lovely, ornamented bag, hand-finished with a little bow and full of our delicious loose leaf tea.

Caddy:

A beautiful, traditional tea caddy with a built-in air expeller to ensure freshness of the loose leaf teas. It is not only a delightful storage tin, but also works as a great gift idea.

Tea Box:

A delightful and colourful box of tea that can also be a lovey present. The loose leaf tea comes in a heat-sealed clear bag to maintain freshness.

Tea Pouch Box:

This pretty box has 15 artisan tea pouches, which combine the convenience of tea bags with the full flavour of our gorgeous loose leaf teas. The pouches are made from bio-degradable materials and come in a heat-sealed clear bag to maintain freshness.

Artisan Glass Jar:

A beautiful little jar that combines the high quality of our loose leaf tea with a gorgeous packaging and an artisan finish, making it a perfect addition to your tea collection or a unique gift for all tea lovers.