What is the best way to protect yourself from Coronavirus disease (COVID-19)?
The Coronavirus disease (COVID-19) is a legitimate concern for individuals worldwide. The question most people ask themselves "What is the best way to protect myself from Coronavirus disease (COVID-19)?". Of course there are important steps to take to protect ourselves from exposure to the virus and this has been documented well in news coverage and by several health organisations. That said, it is very important to keep the immune system strong to protect ourselves from any virus. The foundation practices such as getting adequate rest, staying sufficiently hydrated, eating a nutritious, well-balanced diet, and proper stress management cannot be emphasised enough as they are perhaps the most important medicines for the body.
Moreover, there are also other ways to assist your body to build a strong immune system. Here are some recommendations from Lubna Madan – a qualified Homeopath and the font of Camellia Tea House's herbal infusions knowledge.
Vitamin D is an important tool to achieve vibrant health.
In October of 2007, the journal "Epidemiology and Infection" presented some very important findings concerning the epidemic levels of vitamin D insufficiency in the United States. The public health impact of this observation could be great, but more specifically:
Over a 3-year period, taking 800 IU of vitamin D3 per day reduced the incidence of colds and flus by 70%.
Taking 2,000 IU of vitamin D3 per day reduced the incidence of colds and flus to nearly zero (only one person out of 104 had a cold or flu while taking 2,000 IUs of vitamin D. That one person only had ONE COLD all year out of all 104.) The people in the control group, also numbering 104 members, suffered an average of 3 colds/flu per person per year.
Probiotics are live "friendly" bacteria found in the microflora working to keep a healthy intestinal balance, reducing the amount of harmful bacteria while replenishing and maintaining beneficial strains. Maintaining this balance is critical for overall good health and prevention of colds, flus, and other viral infections.
Aloe vera juice is a medicinal plant well known for its healing properties especially associated to the skin and digestive system.
The usual recommendation dosage is 1-2 oz daily
Natural probiotics are considered to be ginger, chamomile, lavender, cinnamon and cardamom.
Prebiotic is known as food for good bacteria colonies including probiotic bacteria. Together they help to increase the number of desirable bacteria in the digestive system which is good for health.
Green tea is a natural prebiotic and can be taken with ginger or lemon to create a pre/probiotic beverage.
We would like to recommend the Green Lemon Tea – a combination of Japanese Sencha , lemon peel and lemongrass to produce a wonderfully zesty green tea which makes this a must for any green tea enthusiast.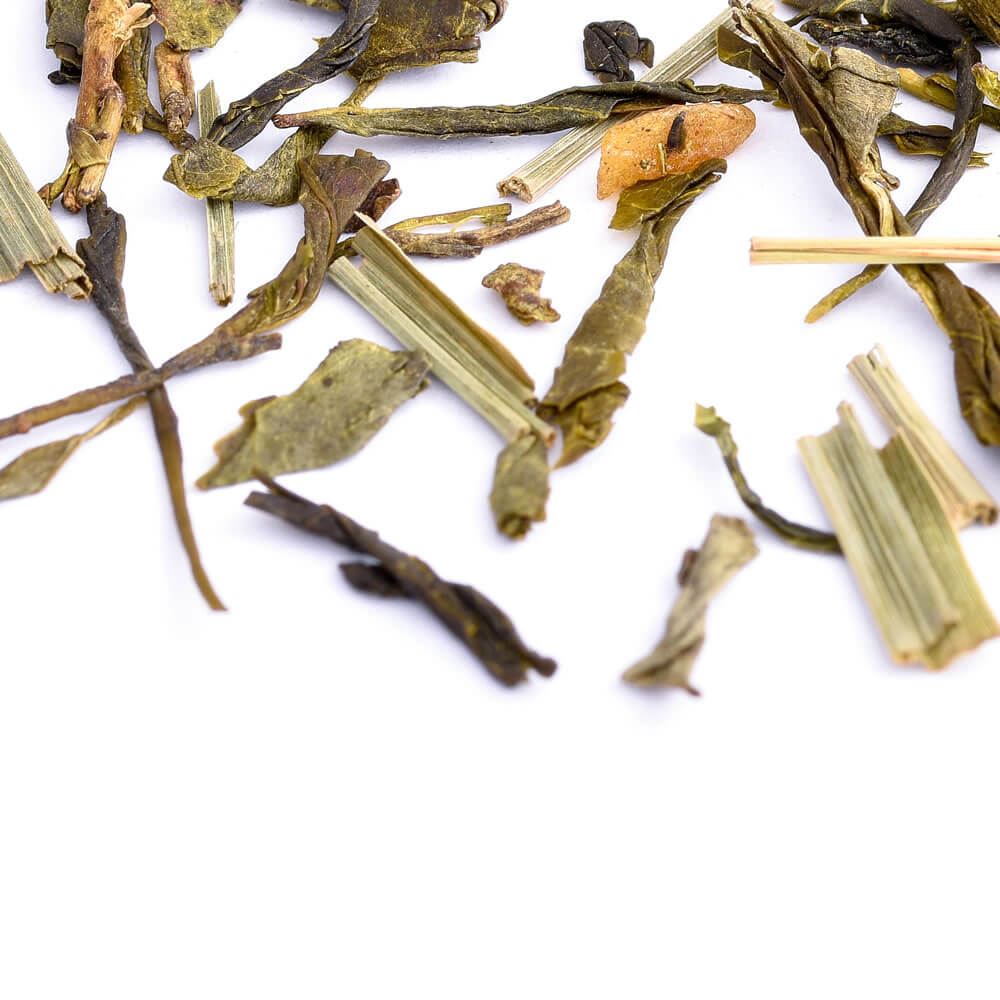 Matcha tea can be blended with natural yogurt to create a healthy gut snack. Matcha has recently classified as a superfood and one that is particularly high in anti-oxidants, which is linked to numerous health benefits, and since you actually drink and ingest the whole ground tea leaves, you capture more nutrients than regular brewed tea.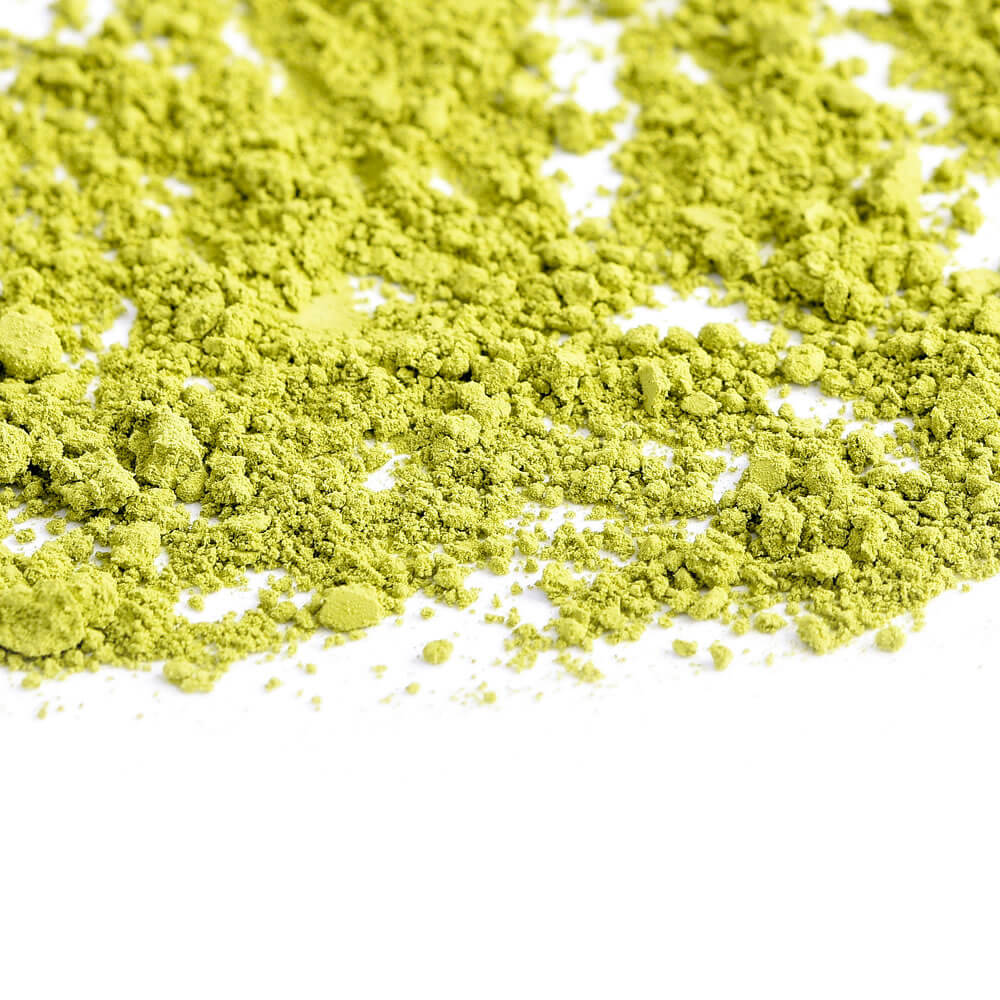 Herbal Infusions (called Wellness Teas or Tisane) is an ancient healing beverage. Certain tea ingredients such as rosehip, lemon and orange peel contain bioflavonoids, which enhance the absorption of Vitamin C. Some herbal teas are designed to help promote strong immunity and healthy digestive system.
Here are some our favourites:
Healthy Immunity Herbal Infusion is believed to be a great immune booster as it is packed with lots of vitamin C and anti-bacterial and anti-viral properties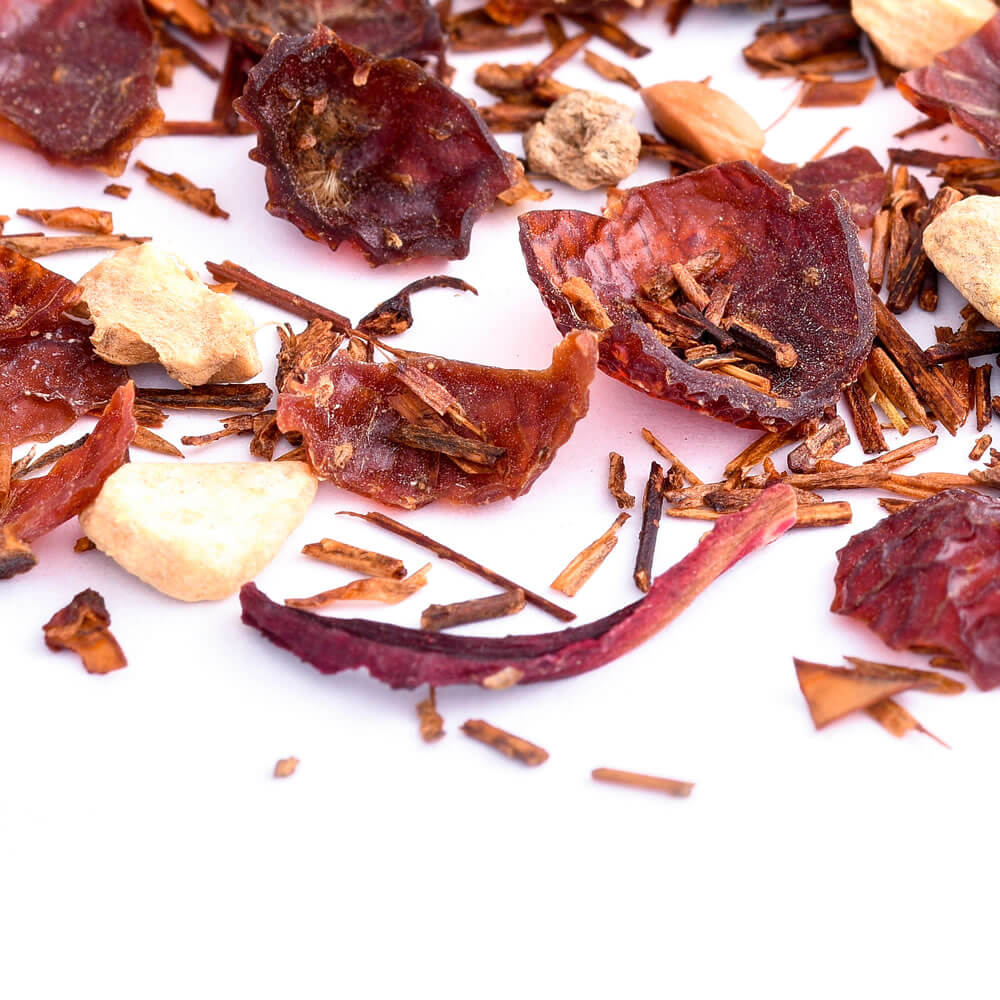 Happy Tummy Herbal Infusion is believed to be a great tummy tamer for all sorts of stomach related ailments. You should avoid this infusion if you suffer with high blood pressure or are pregnant.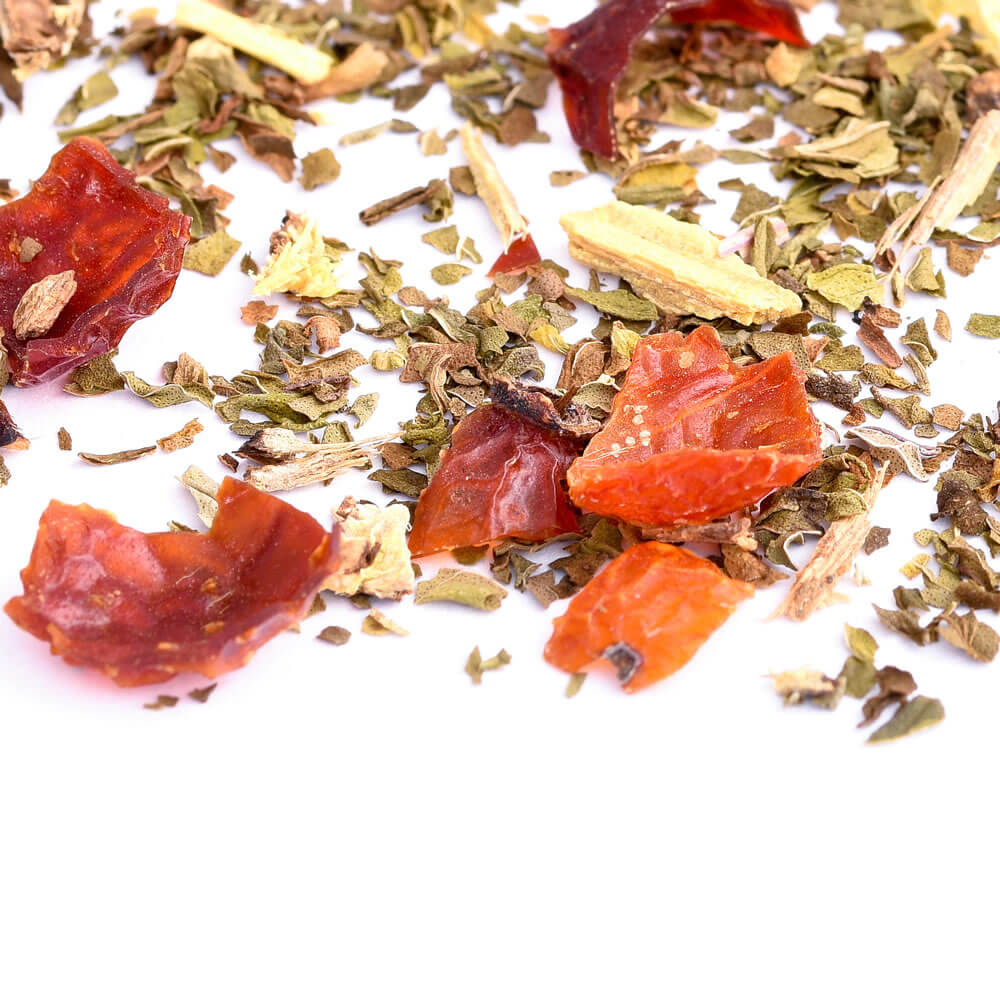 Summer Garden Herbal Infusion (or called Pain Free Tea) is a delicious and soothing infusion which is believed to relieve tummy cramps during menses. The tea is also known to be soothing for other tummy troubles.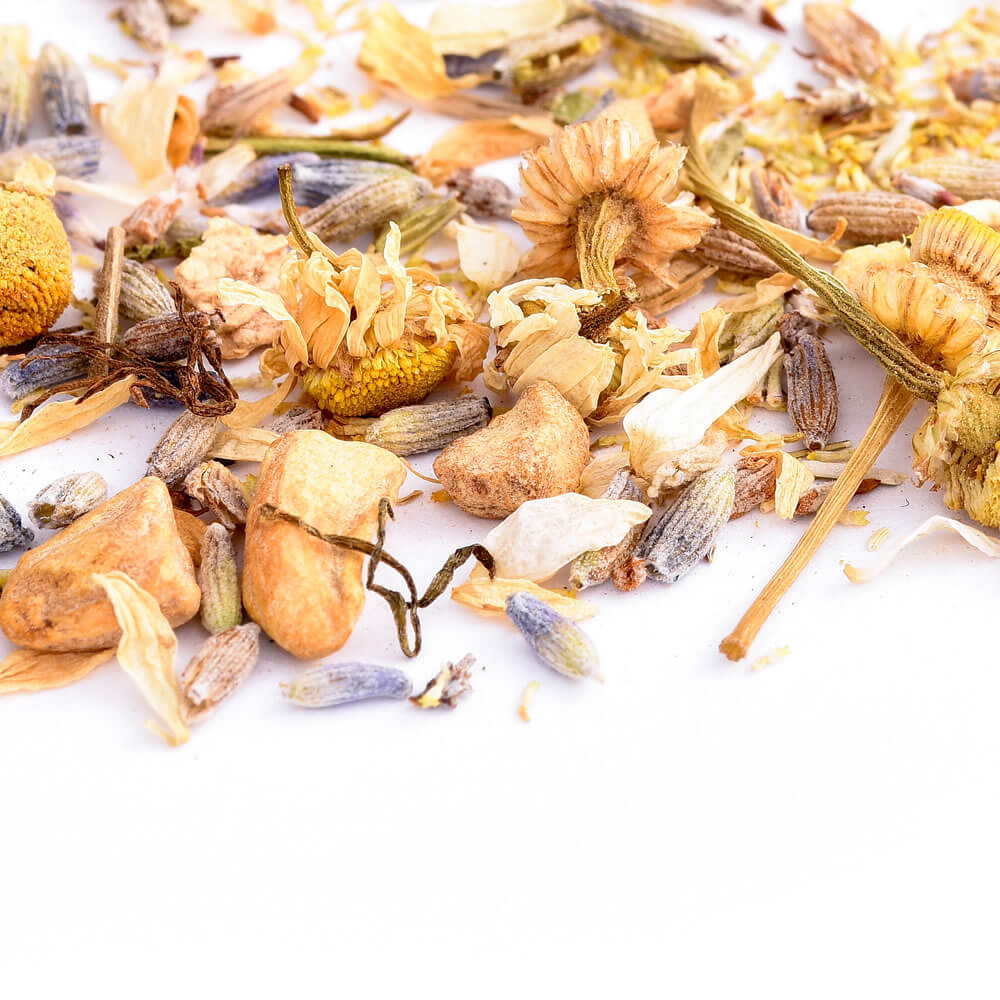 We have the above recommended teas in our online shop if needed. It is important to keep in mind that symptoms are a reflection of our internal environment and our body's way of letting us know that it needs support. In addition to the above mentioned supplements and teas, certain health issues may require other nutrients or homeopathic remedies to address the underlying causes of symptoms. Please consult your doctor to ensure correct dosage of supplements.
We hope all the best to our tea friends, and please do not forget to protect yourself and your family from Coronavirus disease (COVID-19)