Wellness Through Yoga And Tea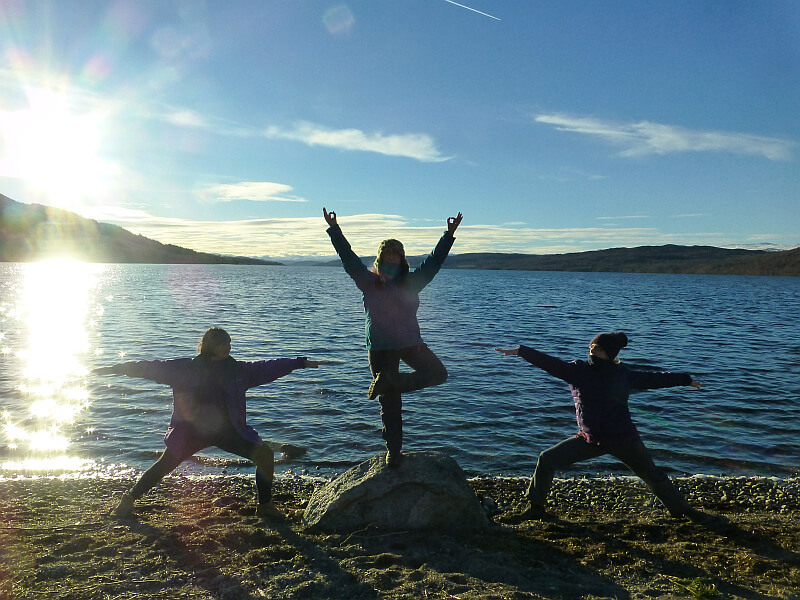 As the saying goes, 'there is more than one way to crack a nut' and I believe the same applies to attaining and maintaining our well being. I'm now putting the theory into practice in running and hosting a number of specially designed Wellbeing Retreats, bringing together a unique blend of Yoga, hill walking and NLP coaching held in a beautiful tranquil and remote Scottish Highlands location.
During our March Retreat we shared with our guests a number of Camellia's amazing Wellness and Health infusions as another way of enhancing our well being. Why? Well there is growing support around the health benefits tea can bring and in particular its high levels of anti oxidants as well as compounds called catechins which are regarded as helping with our concentration and focus. Camellias's blend of teas helps bring us all this and more… I enthusiastically went straight for the Skinny B*tch Tea and then had about 3 more refills and felt great! Jilly on the Retreat fell in love with the rose petal Sleep Well Tea which combined with the fresh mountain air ensured a great nights sleep. Other favourites were the Happy Tummy Tea and the Beautiful Skin Tea. Everyone enjoyed them and it added another aspect of welcoming well being into our lives. And as for reading the tea leaves – I predicted a journey of health, wealth and happiness!
To experience and enhance your Wellbeing come and join us in May and September this year. Go to Scottish Retreats to find out more and book your spot. And as always you can get your dose of Wellness Teas online.
Wellbeing Retreats are hosted by Lindsey Porter of Yoga~Nu~U an experienced Hatha Yoga Teacher, Reiki Master and NLP Practitioner and Cat Trebilco of Reach The Peak an accomplished international Mountain Leader and NLP Practitioner.
Fun Fact: Lindsey's connection with Ajit, co-founder of Camellia's goes back to 1997 where with a mutual friend they shared an exhilarating outdoor adventure trekking and white water rafting through Nepal, seeking a moment of well being whilst both working in finance jobs in London.
"Create a life that feels good on the inside not one that just looks good on the outside."
Guest Blog by Lindsey Porter