Winter Warming Teas In The Countdown To Christmas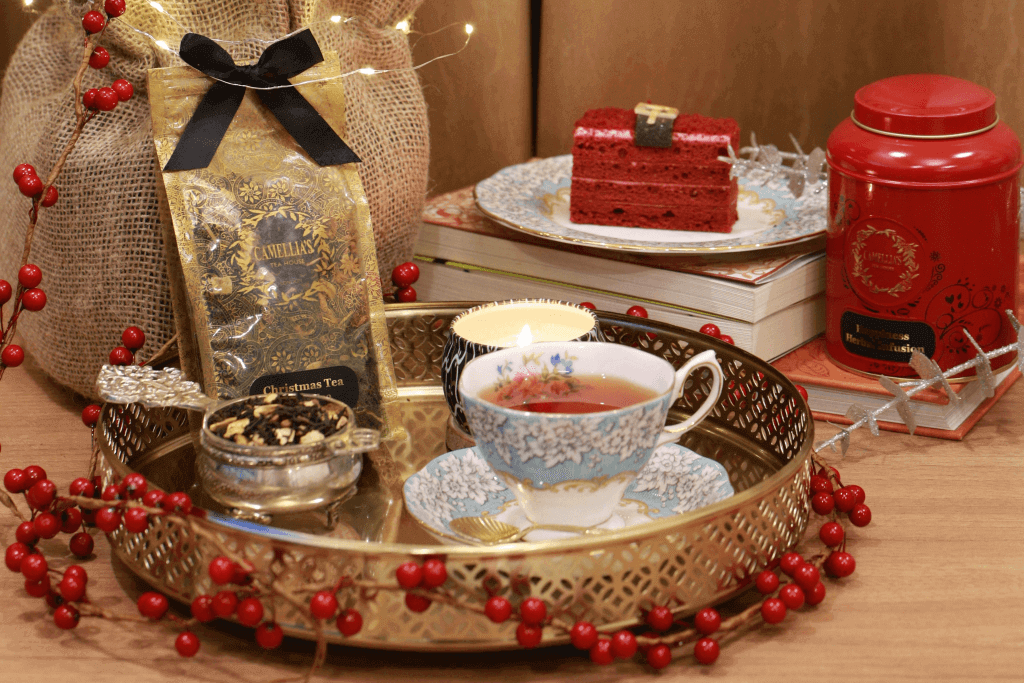 As we head towards Christmas Day there are so many magical moments and memories to be made along the way; from opening our advent calendars with a daily treat, buying or making special gifts for our family and friends, wrapping Christmas presents and writing greetings cards for those we won't be able to see over the festive season. December is a busy month, full of joy and wonder!
So how can we counter balance all the excitement and often over-indulgence? A clever trick is to change up and rotate the teas you have in stock and pair them with your festivities and activities, keeping you warm, inspired and hydrated over the colder days and darker nights.
We have rounded up some of our favourite winter teas for you to try over this wonderful festive month, plus added in some lovely tea suggestions for delightful gifts for loved ones.
Chestnuts roasting on an open fire…
Wrapping up Christmas presents or cosying up in front of a fire with a cup of steaming tea and warm throw, is a lovely way to relax and unwind for a couple of hours. With a Christmas movie on or some relaxing Christmas music, we couldn't think of a better way to spend a few hours, especially in the dark evenings! We recommend choosing an aromatic and warming spiced fusion black tea to get you in the mood and to tantalise your taste buds. Two of our favourites are Cinnamon Tea and Vanilla Tea, both are distinctive in flavour and make a change from your usual brew.
Cinnamon tea is a great winter warmer with an unmistakable spicy aroma – it has a delicate caramel sweetness and a long cinnamon finish. It's great drunk on its own but also marries well with some warm raisin scones or a slice of toasted brioche.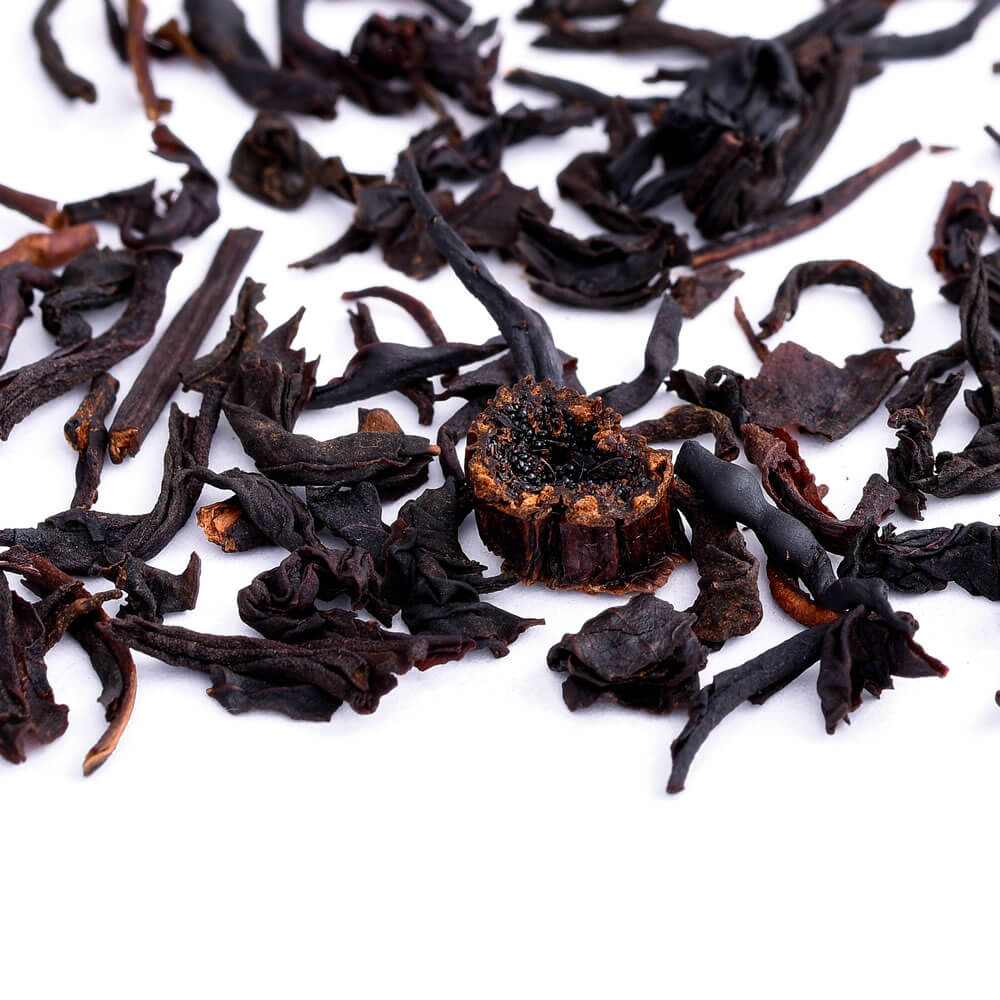 Alternatively, you could try some Vanilla tea to stimulate your senses, there is a lovely depth to this brew and it has a heady aroma of sumptuous vanilla beans with sweet harmonious notes. Perfect with a slice of sponge cake!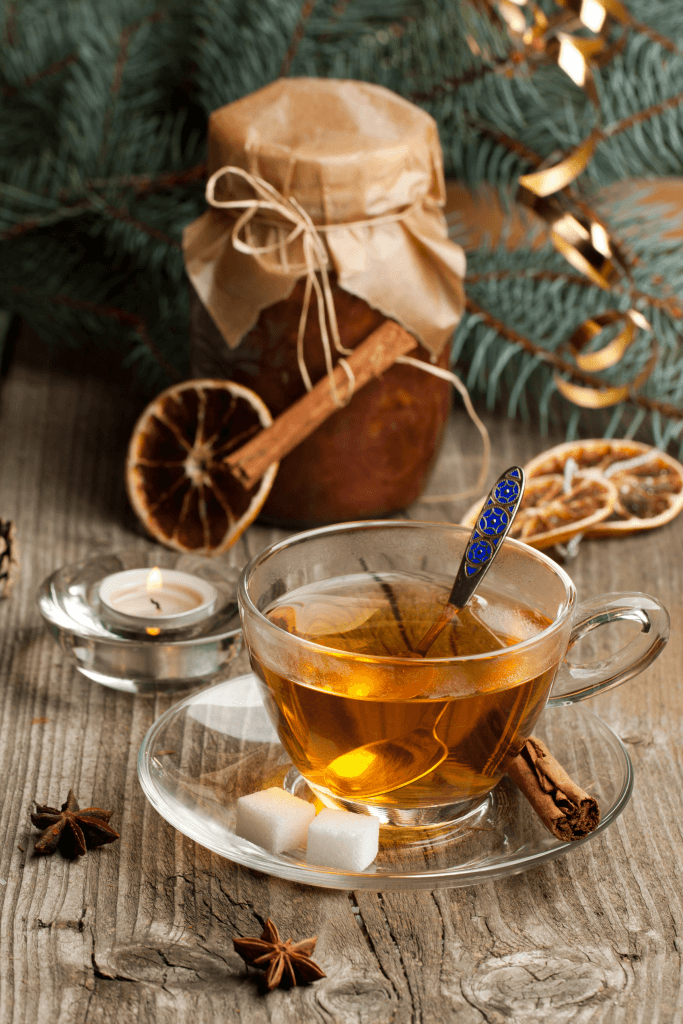 Add some zing to your day!
Zesty clementines, spiced orange peel, wedges of orange in mulled wine and sticky orange marmalade glazed gammon are synonymous Christmas flavours and a good punch of vitamin C is just what you need in the winter. To refresh your palate and bring some sunshine into a cold day, we suggest an Orange Fusion tea, such as Sweet Orange or Orange Fruit Tea.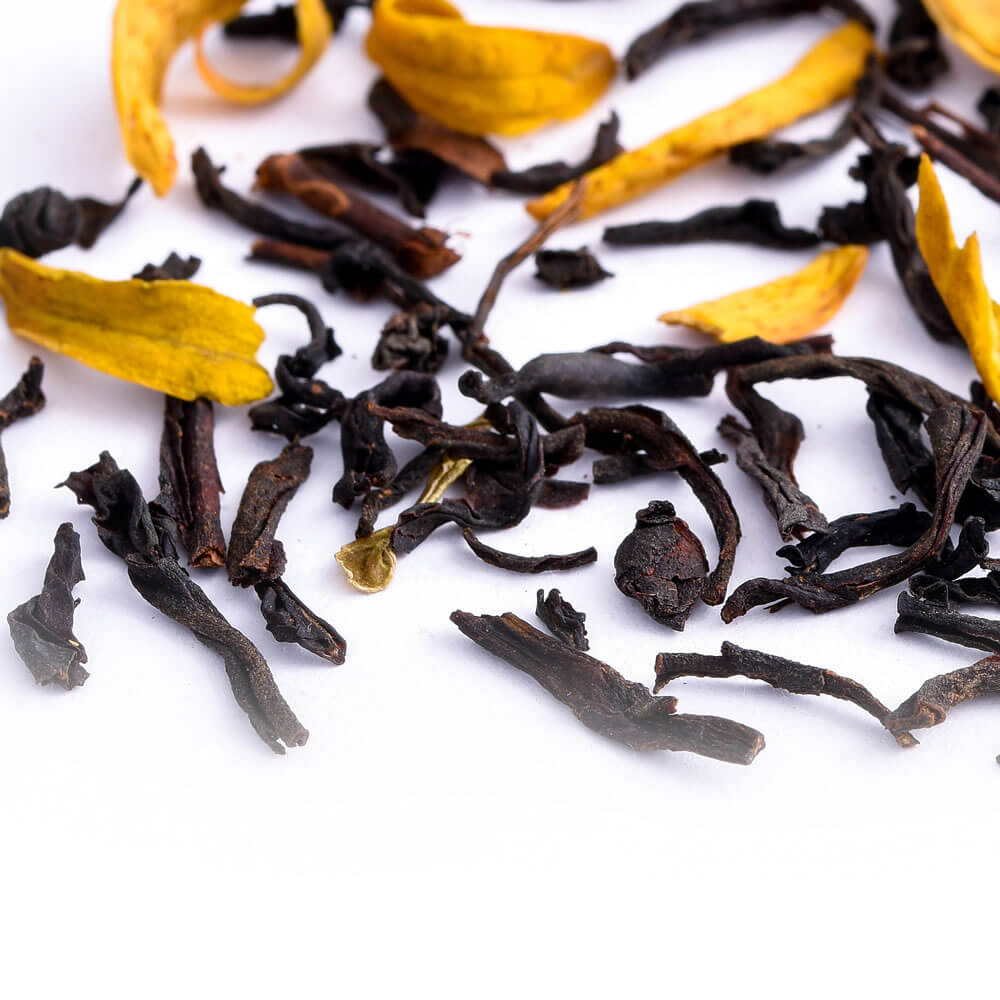 Sweet Orange is a luscious and alluring fusion black tea with the citrusy aroma of oranges and undertones of mellow and sweet vanilla. Delicious drunk alone as a refreshing cuppa, but it also goes well with frangipane cake or a warmed mince pie.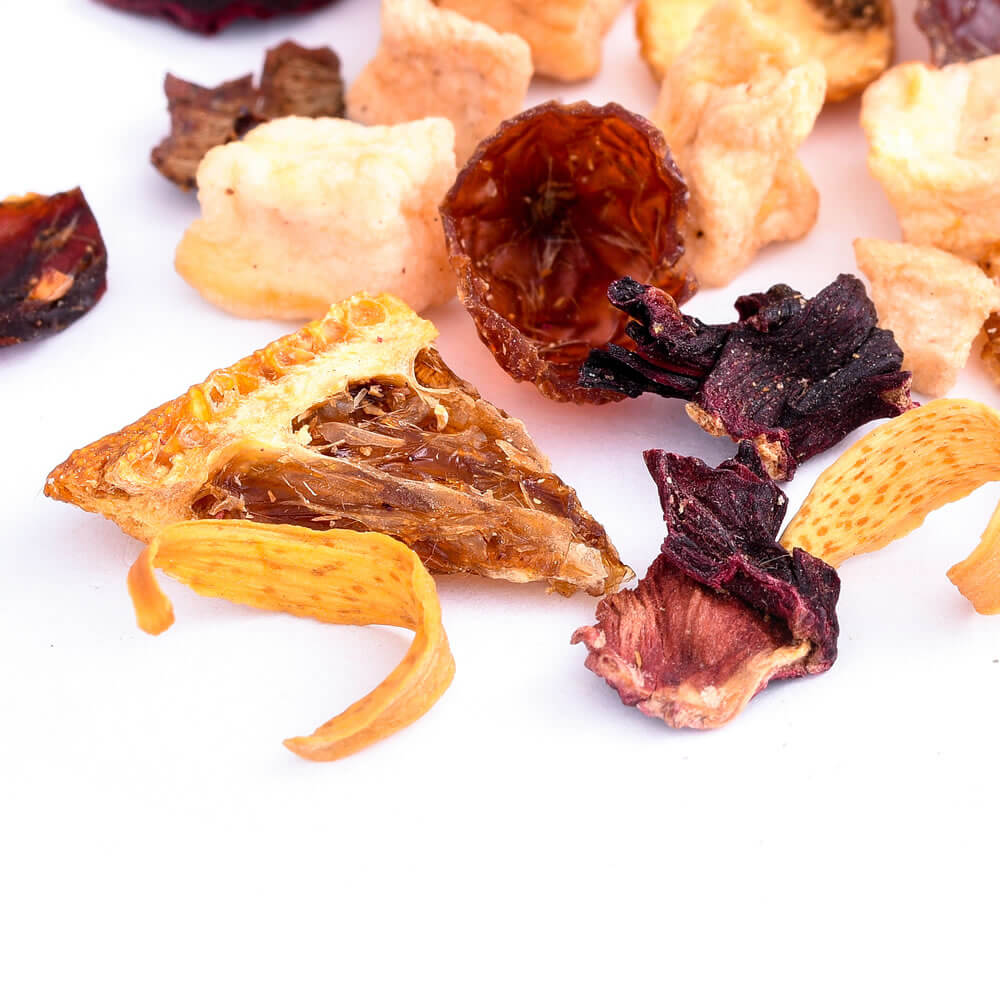 Orange Fruit Tea is one of our favourite fruit infusions, packed with health boosting ingredients, such as orange pieces, rose hips, apple pieces and lemon peel. It's a bright and brisk fruity tea with explosion of awakening flavours and a slightly tart finish on the palate. When brewed the infusion is a beautiful pinky, orange colour with a wonderful orange scent – a fantastic pick me up for any time of day!
At the end of the day…
It's not just Christmas Day that we let our guard down a bit more than normal on what we choose to eat and drink, why not – it is the perfect time to indulge in festive treats such as mince pies, pigs in blankets, mulled wine etc. However, it is also a great time for counter-balance and to look after our digestive system – we have designed Happy Tummy Tea with this in mind, a wonderful probiotic wellness infusion to settle the stomach and reduce bloating. A cup in the evening is a great way to ease the digestive process and contains wonderful elements such as star anise, orange peel, liquorice, rose hips and refreshing spearmint.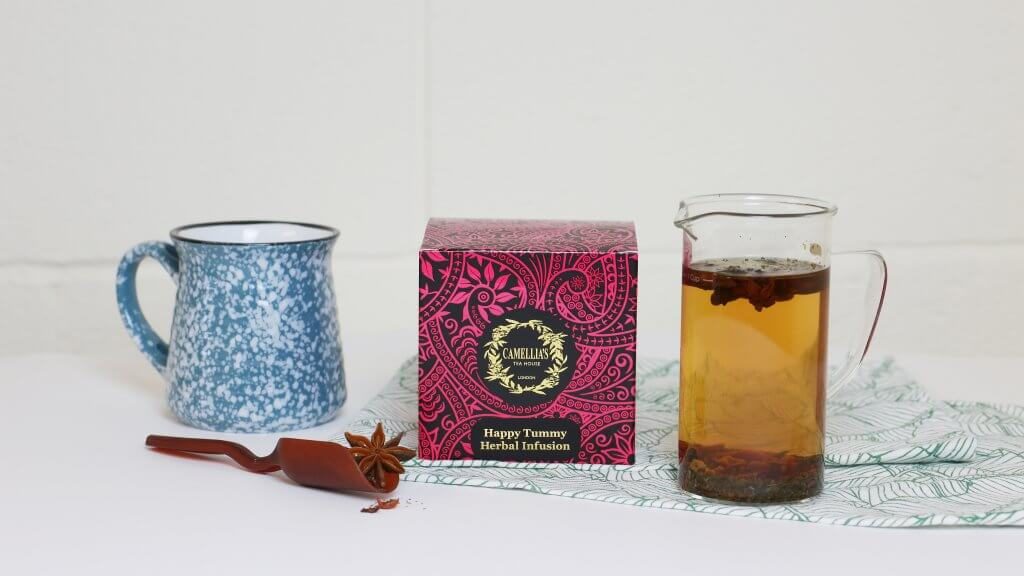 Tis the season to be jolly
Most importantly enjoy this special time of year, 2020 has certainly been an unprecedented year of turmoil and troubled times for all. We are sure that everyone will enjoy Christmas a little differently this year due to the restrictions and changes in our lives, but at the heart of the festivities are a time for connection and reflection. Spending time with our loved ones as we can and sharing memories and gifts will make it extra special.
Giving is always better than receiving and with this in mind we have created some discounted bundles of teas and gift sets that we hope will inspire your Christmas shopping. Plus a special promotion on all the teas mentioned in this blog. Happy shopping!