Tea Sommelier Course 15th – 17th April 2019
Last month, Camellia's Tea House proudly held the ITEI Tea Sommelier course in three days from 15th to 17th April 2019. The course was occurred at the Dukes Hotel in central London, with the participants are managers from famous hotels and tea passionate drinker, especially one of our trainers are the manager from the Dukes Hotel in Food and Beverage section, her purpose for the course is to expand her knowledge in tea section.
The course is designed to provide extensive practical aspect, which focus on various tea ceremonies and tea cupping (tasting), the course will also include the basics sach as tea types, regions and manufacturing, an also other subjects such as tea and food parings, tea menu design, and tea orientated mixology.
First day of the course, our trainers were learned about the world of tea, where teas are producing by countries and regions.

Besides theory about tea, our trainers were practised with six different types of teas during three days for the course, from white tea, green tea, oolong tea, black tea, puerh tea and herbal tea. Our sourcing tea is from famous different countries and regions, from China, Japan, or India.
The trainers started with experiencing the scent and aroma of different tea types, each tea will bring different and unique scent, whether it is a floral, nutty, or fruity.

Then touching and feeling the tea shape.


Followed by is the technique of how to brew your tea properly, which was practised by all trainers.
Especially the tea tasing for all tea trainers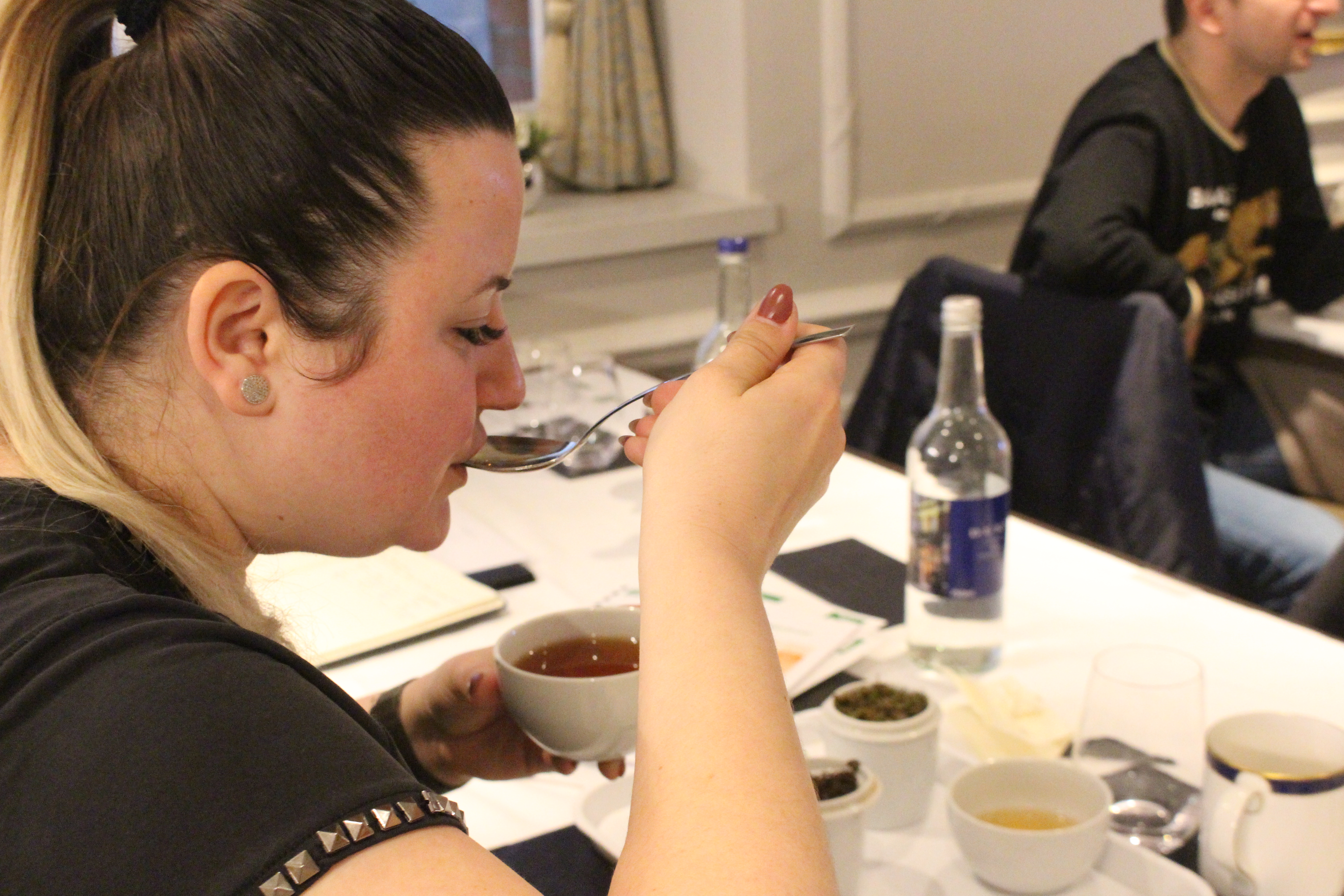 To make a perfect cup of tea.
The following days, our trainers were discovered different technique and tea types. Some examples are, the Japanese green tea has different technique to brew for their tea.
Everyone carefully observed and listened to our tea expert to make perfect tea cup.
The photo below is the achievement of one of our trainers to mix the Matcha with perfect form and colour.
Moreover, the art of brewing tea in the Gong Fu tea set was also produced during the tea course.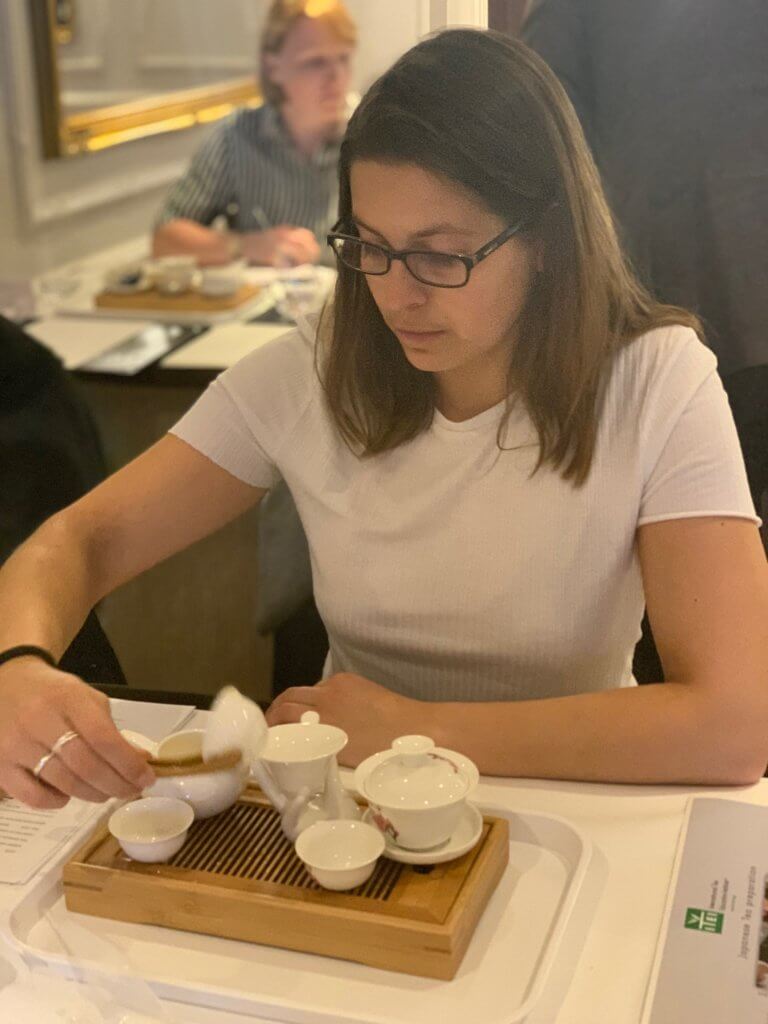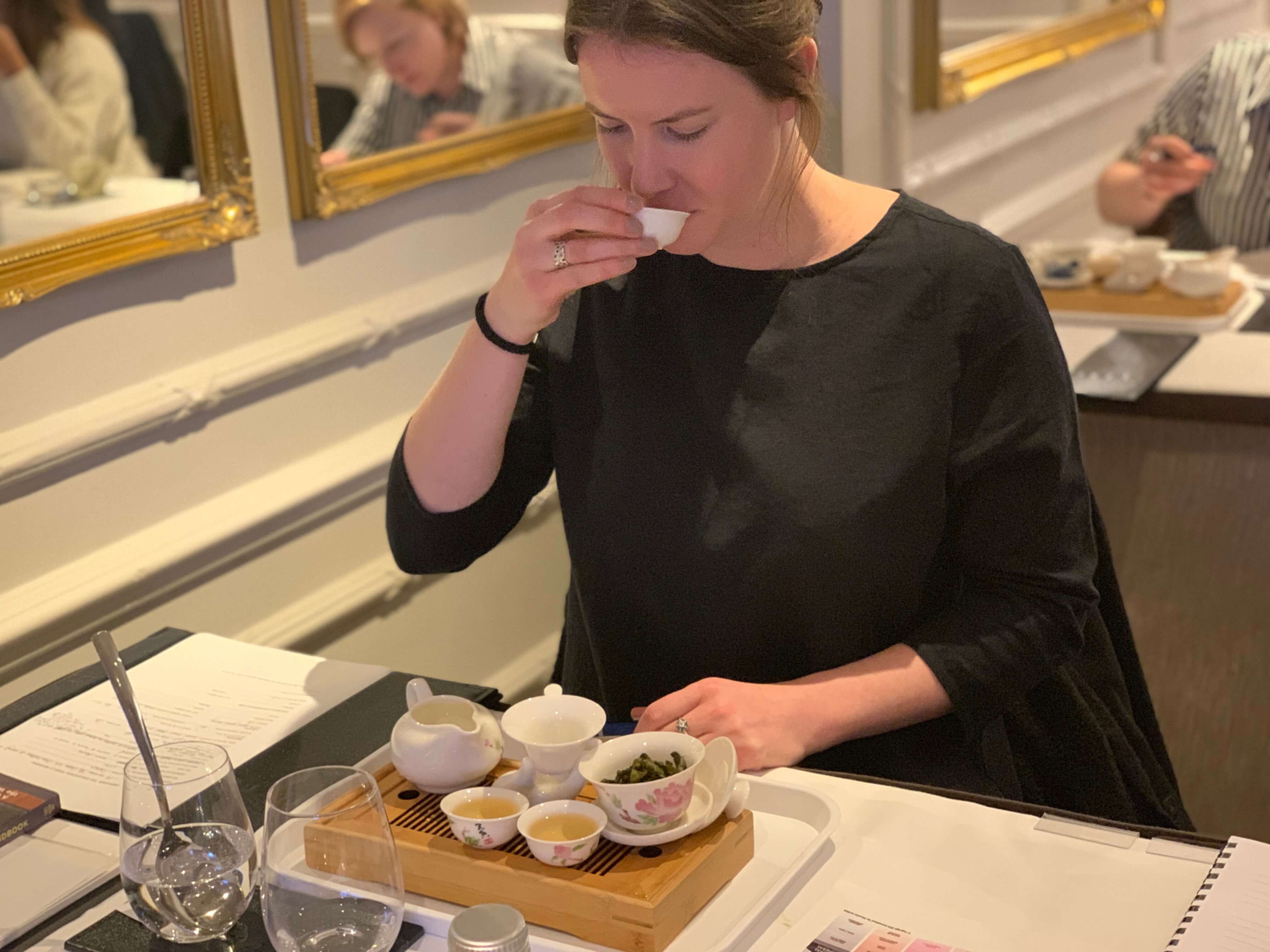 Three days accompanied together in the tea course, we hope the Tea Sommelier course had provided you with confidence, knowledge about the world of tea, in addition, it is a great way to gain qualifications to support for your career in the future.
Thank you very much for all of our lovely trainers and your contribution to the course.