Marigold – Medicinal Flower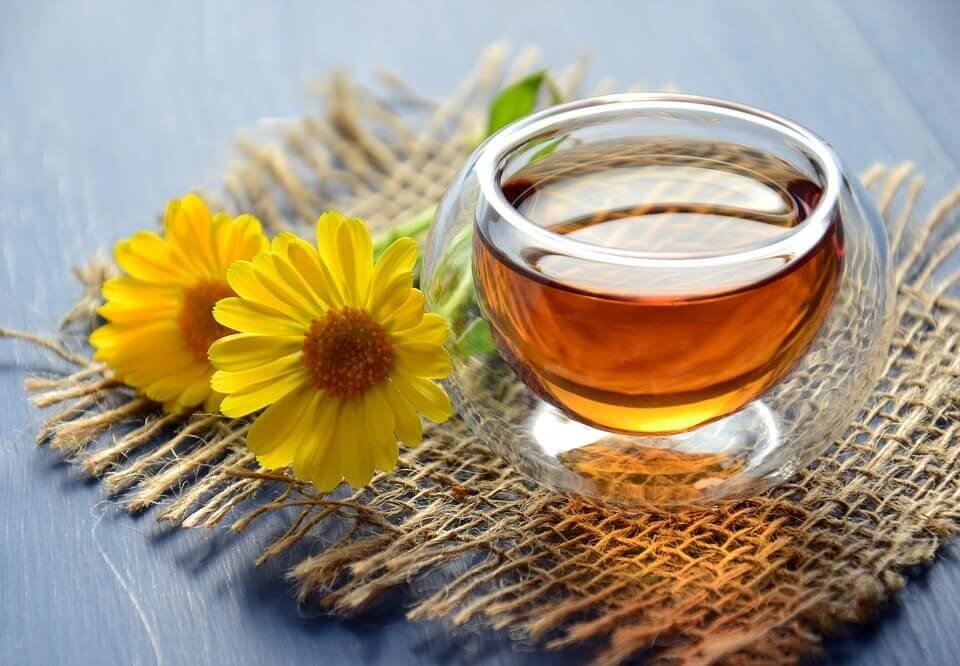 MARIGOLD & HEALTH BENEFITS
Supports skin healing.
Contains natural antiseptic/anti-inflammatory properties.
Comprises pre-cursors to the production of antioxidant Vitamin A.
Reduces eye infections and protects from UV and oxidative damage.
Helps to soothe the mucus membranes of the throat whilst easing the pain.
MARIGOLD & THE ART OF TEA
Marigold has long been recognised as a medicinal flower to address cuts, soars and general skin care, because it contains essential oils and a high concentration of flavonoids (secondary plant substances), such as carotene.
They act as anti-inflammatories to promote topical healing and soothe irritated skin. Topical treatment with a diluted marigold solution or tincture accelerates healing of wounds and rashes.
Research has found that Calendula extract is effective in the treatment of conjunctivitis and other ocular inflammatory conditions. The extract demonstrates antibacterial, anti-viral, antifungal and immuno-stimulating properties that were shown to reduce eye infections.
The vision is also protected by these extracts, guarding the delicate tissues of the eye from UV and oxidative damage.
Moreover, it is also an effective remedy for sore throats, gingivitis, tonsillitis and mouth ulcers. Gargling with Marigold tea will help to soothe the mucus membranes of the throat whilst easing the pain.
Tea & Herbal Infusion with Marigold Element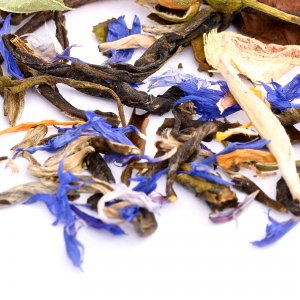 Camellia's Welcome Tea
A delectable and refreshing combination of white tea with fragrant and succulent apricots reminiscent of summer orchards, bound with delicate jasmine undertones and warming ginger. A light golden infusion with soft texture that will refresh and soothe your senses.
Beautiful Skin Herbal Infusion
Beautiful Skin Tea is a light herbal infusion marked but its distinct marigold, chamomile and elderflower undertones. It contains a wide range of herbs such as chickweed, red clover, nettle and dandelion and is believed to help promote healthy and clear skin throughout the body.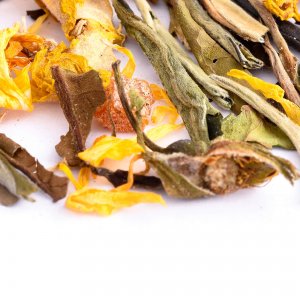 White Apricot is an infusion tea combining the refined character of a white tea with the honey like sweetness of apricot pieces. The flowery undertones of marigold and rose round of the flavour, creating a truly delightful and refreshing tea.