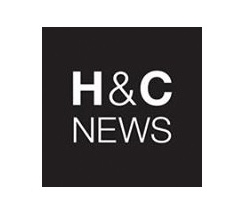 Hospitality & Catering News – Ajit Madan appointed the UK's first ITEI Master Tea Sommelier
Camellia's Tea House
"Ajit Madan, co-founder of Camellia's Tea House, the healthy English tea company which supplies teas to leading hotels and spas of the world, has been appointed the UK's first ITEI Certified Master Tea Sommelier by the International Tea Education Institute. This exciting news affirms Ajit as a leading expert within the world of tea.
Ajit Madan met with the stringent standards of the International Tea Education Institute to achieve this recognition following a 2 year course. This involved Ajit demonstrating his knowledge and ability to assess different aspects of tea from around the world, food and drink pairings, as well as a deep understanding of tea service in the hospitality industry.
Demanding, extensive, international process
In order to gain this prestigious qualification, Ajit travelled to tea gardens around the world to gain first-hand experience of tea production and manufacturing, attended the Japanese Shincha Festival and spent many months discussing tea with tea masters from across the world.
To qualify, Ajit had to analyse various tea types, their origins, processing methods and how they may be perfectly paired with foods, tea infused food and drink recipes. As an ITEI Certified Master Tea Sommelier, Ajit has gained a deep knowledge of different types of tea service in different hospitality settings from Chinese Tea Ceremonies to Traditional English Afternoon Tea.
The qualification included all the basics of tea procurement and the various tea business models. The Tea Sommelier course culminated in an exam which tested his overall knowledge of tea.
Training clients
Tea culture around the world is booming particularly within specialty and premium teas found in the best restaurants and hotels. Ajit uses his experience to train many premium hotel and spa clients as well as provide wonderful tea experiences for his customers in his own tea house, Camellia's Tea House on Carnaby Street.
Commenting on his achievement, Ajit Madan says, "I am very proud to have passed the exacting standards of the International Tea Education Institute and to be the UK's first ITEI Certified Master Tea Sommelier.  I thought I knew a lot about tea but this process has widened my knowledge further and taken me on an even deeper tea journey.  This will certainly help me with our company's mission to improve the tea culture in a nation of tea drinkers."
From the end of March 2015, Ajit will run certified tea sommelier Master Classes at Camellia's Tea House. These exclusive one day tea workshops will feature demonstrations and samplings throughout the day with the promise of attendees leaving with a firm knowledge of the background of teas. The master class will be on offer to those who work in hotel Food & Beverage departments and who are keen to gain a greater knowledge of tea, its culture and presentation in a hospitality environment.
About International Tea Education Institute
The founders of International Tea Education Institute, the leader in developing and shaping tomorrow's Tea Careers, started their educational journey in 2006 and formally launched their Global foundation in 2012.  The Institute offers high quality tea education and certification tailored to various segments of the tea industry. International Tea Education Institute is also the world pioneer in professional tea blending programs and qualifications for those in the trade."
You can find the whole article here: Hospitality & Catering News – Ajit Madan appointed the UK's first ITEI Master Tea Sommelier