ENOUGH! TIME TO BE MERRY!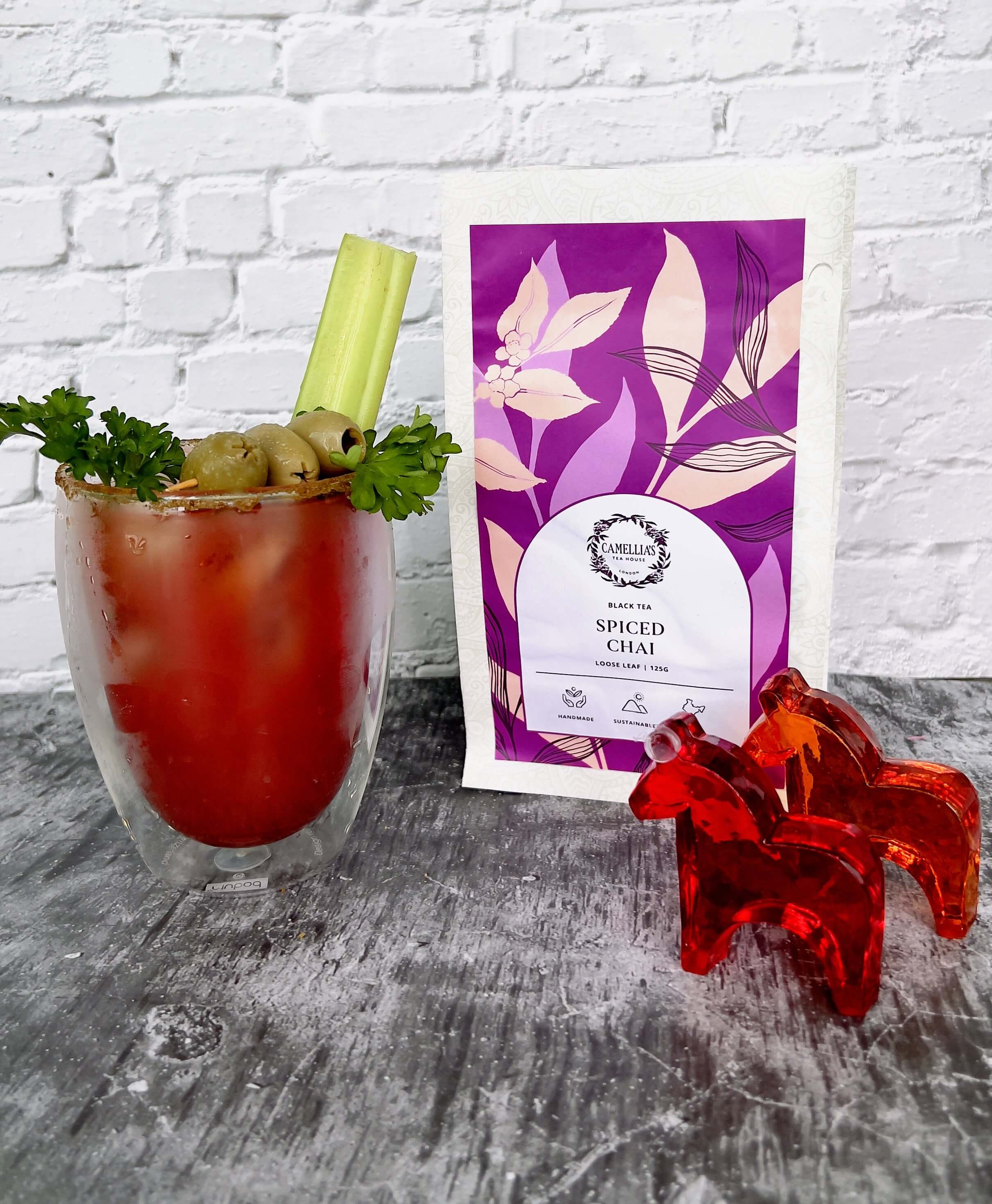 OUR CHRISTMAS RECIPES
Dear Tea Lovers,
We are here at the cusp of 2022! What a ride and frankly where did this year go? But we are HERE, TOGETHER, HEALTHY, & ALIVE!
Wishing you all the best of health, wealth and happiness for 2022!
We are and will ALWAYS be strong….we got this!
Time to have a cup of Tea Together!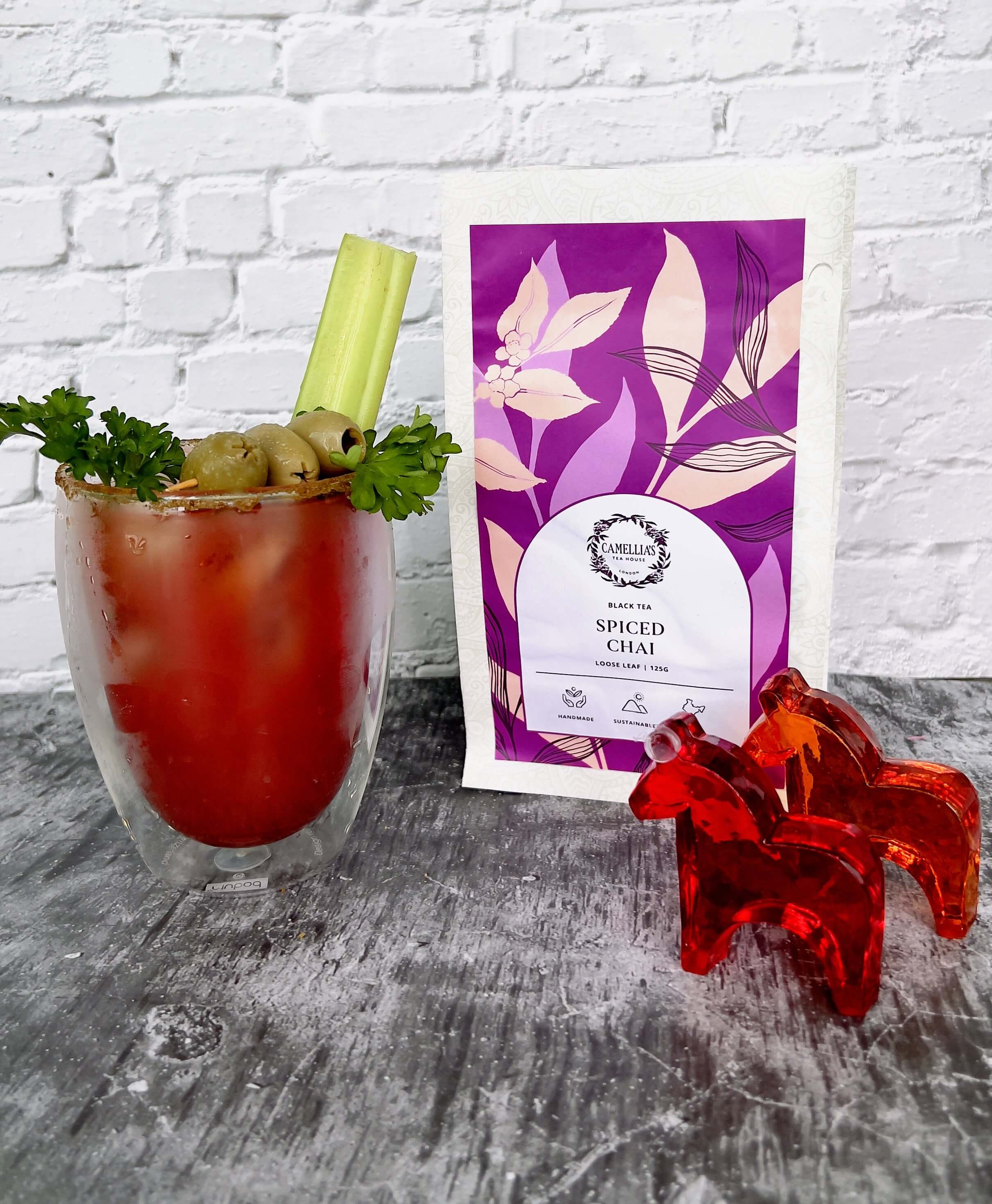 As 2021 is coming to an end, we wanted to share a couple of tea-infused Christmas recipes that worked out well for us. If you enjoy baking, you will love Earl Grey Orange and Almond cake.
We also came up with a fun Chai tea infused Bloody Mary, and not wanting to keep all the cocktail goodness to ourselves; we decided to share the love with all those cocktail lovers ☺
For the cake you will need:
2 tablespoons Earl Grey Orange loose leaf tea grounded
200g unsalted butter at room temperature
380g caster sugar
Grated zest and juice of an orange (we used 6 mandarins)
Grated zest and juice of 1 lemon
280g blanched almond flour
5 large eggs room temperature beaten
100g All-purpose flour sieved
Pinch of salt
Easy baking instructions:
Preheat the oven to 350F/180C and lightly grease and line a 9.5 inch round baking tin.
In a large bowl add butter, 300g sugar (keep 80g for the syrup) and both zests. Using an electric whisk blend at a low speed till combined. Add half of the almond flour. Do not over blend only whisk to combine. Gradually add in the eggs, remaining almond flour, flour, and salt. Once combined pour into the cake tin and level it off. Bake 50-60 minutes.
Just before the cake is cooked, pour the remaining sugar and citrus juices into a saucepan and bring to a boil. You will only need 120ml/1/4 cup for the cake so discard the rest. As soon as the cake is done, gently poke some holes with a toothpick and brush over hot syrup till it's all soaked in. Allow it to cool and enjoy with a cup of tea.
CHAI INFUSED BLOODY MARY
Chai infused Bloody Mary
First prepare the tea/vodka infusion a day before serving. The tea infused vodka recipe serves 4 and the Bloody Mary mixture serves 1.
Chai Infused Vodka
3 teaspoons of Spiced Chai
1 cup/250ml/8 fl oz vodka (2 oz per serving)
Closed lid glass jar
Bloody Mary Mixture
Celery salt
1 lemon wedge
1 lime wedge
2 oz/59.15 ml chai infused vodka
4 oz/119.29 ml tomato juice
2 dashes Tabasco sauce (more or less depending on your taste)
2 dashes Worcestershire sauce
2 teaspoons of horseradish sauce
1 pinch black pepper
1 pinch smoked paprika
Garnish with parsley sprigs, olives, celery stalk, lime or lemon wedges
Pour some celery salt onto a small plate
Roll the outer edge of the glass in celery salt until fully coated, then fill the glass with ice and set aside.
Squeeze the lemon and lime wedges into a shaker and drop them in.
Add the tea-infused vodka, tomato juice, horseradish, tabasco sauce, Worcestershire, black pepper, paprika, plus a pinch of celery salt along with ice and shake.
Strain into the prepared glass and garnish.