What is Ceylon Green Tea?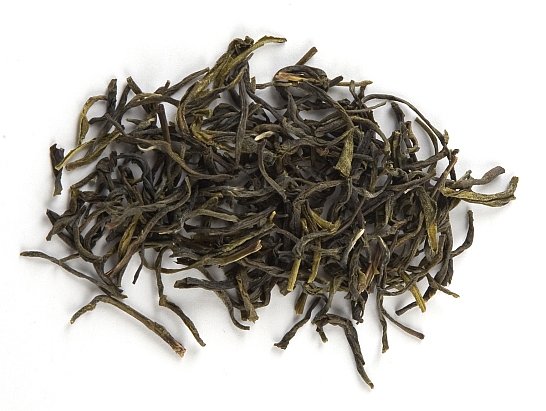 Sri Lanka competes with the Far East at its own game.
Traditionally, tea from the Indian Subcontinent has almost always been black, while the teas of East Asia are overwhelmingly not – with a few delicious exceptions like Keemun and Yunnan. In recent decades, however, tea-makers of India and Sri Lanka have been experimenting more and more with green, white and oolong teas, with an impressive degree of success. I have had some very respectable green and white teas from Darjeeling, and an oolong from the region which I found was not quite as good as a really excellent Darjeeling, or a particularly fine oolong, but which was still tasty and interesting enough to justify the hours I put into tracking it down. Like most of these teas, it bears an intriguing mix of the characteristics of the teas more usually associated with the region and those of teas which are manufactured in the same way in other places.
Camellia's Ceylon Green tea is, I think, the best green tea I have tasted yet from South Asia. This is a certified organic tea, grown on a small plantation in the Uva district of Sri Lanka. The large, unrolled loose leaves have a wonderful, sweet aroma even when dry, with chocolatey overtones and a darker edge than most green teas. In the cup it becomes clear that the character of the tea is more akin to a Japanese green tea than a Chinese one, with that distinctive, slightly seaweedy tang that perhaps comes from the ocean breeze blowing in to the island plantations.
Although it has a strong body, this tea is – to my tongue, at least – only slightly bitter, with a rich flavour that rewards slow drinking. Although it tastes distinctly and unmistakably green, the vegetative aspect of the taste is not overwhelming, and those dark notes that I mentioned earlier come through strongly in the brew, giving this a warmer and more robust flavour than your average green tea.
By Fergus Ray Murray