In the sixth blog of our series with Alex Hurt, she explores the topic of healthy skin and establishing a good routine to keep your skin hydrated and well maintained over the summer months.
So.. curl up with your favourite wellness tea, light a candle and read Alex's musings to put a smile on your face and some goodness into your day.
---
Summer is on the way, I think we've had a pretty good taster recently with some rather spectacular sunny days. British sun seems to catch us all out, and most of us end up lobster-esque as we lose the ability to suitably lotion up. Beautiful skin is born from a few key factors which we will delve into this week. Paired with our wellness tea of choice, Beautiful Skin Tea, let's uncover the secrets of a sumptuous summer skin.
Great skin begins within. That's how we feel about ourselves, our mood, our mantra. Chances are if you are feeling low or run down, you'll see it in your skin. This could be a sallow complexion, breakouts, dark circles or even an uneven bumpy skin or an uneven tone. The skin is the body's largest organ, so chances are when the body is inflamed due to stress, you'll see it there. This could include eczema, dermatitis or psoriasis which are more chronic conditions and need to be treated differently. Also, what you eat correlates with your skin too, so a healthy enriched diet will more than likely give you a clear vibrant complexion. The more artificial substances you put into your body such as additives, preservatives, colourings and saccharine, this will affect the way your body functions. It will use the water in your body to dilute the toxins and quite possibly leave your skin dehydrated. Whereas a dry skin is a type, a dehydrated skin is a condition. To check if your skin is dehydrated is easy; just place your index finger under your cheekbone and push up, if you can see horizontal lines the skin is dehydrated – which means its lacking water.
Throughout the last few months, one of the most searched and purchased products on the internet is skincare. It seems we have all used this time to seriously start looking after our skin 'sans' make up! As we have basked in the sun, burnt and possibly peeled by now, I'd like to give you a few pointers for great summer skin.
Less is more. If you have been wearing less makeup recently, even with the world waking, let's try and maintain a fresh look, by starting with the cleanse. In my expert opinion, the cleanse is the most important step there is to great skincare. Fail to cleanse correctly or if indeed at all, and there is little point in investing in an unctuous moisturiser. Your skin is acid, so an acid-based cleanser will maintain the balance. Soap is an alkali and will dry the skin, causing an imbalance of oil with a flaky dryness.. and nobody needs that do they!
Personally my 2 favourite cleansers are In The Beginning and Way to Go, both from Temple Spa. Way to go is a facial soap free wash and In The Beginning is a beautiful balm, great for the evening along with an at home spa facial. A facial wash that's soap free is ideal for the summer, refreshing in the shower and easy to use. I would recommend a balm or a cream cleanser for the evening which is a little more ritualistic and you can spend more time in the evening. A balm makes the most sumptuous of cleanses, and this one has little crystals inside naturally due to the formulation process (so a mini exfoliation every time) and you can even leave it on as a mask. Cleansing really is super important, so if you do nothing else – make sure you cleanse and put on sunscreen.

Once or twice a week only, use an exfoliant and concentrate on around the nose, brows and even your hairline where the skin is naturally dry. As the sun kisses our skin and we tan, in order to maintain it, we need to get those skin cells regenerating. A healthy glowing skin doesn't look dry and flaky, so let's slough away those cells. We have five layers of skin, so an exfoliant will shed the first 2-3 depending on what you are using. The most commonly used are buffs or scrubs, where the spherical balls roll over the skin and pick it up. My favourite 2 in 1 product is Power Breakfast by Temple Spa… add a little water to this clay based and super decongesting and cleansing scrub and you can even mask with it. Your skin looks seriously fresh and feels super smooth and subtle after this power house of a product. Some may prefer an enzyme based exfoliant or even a peel. Just make sure your skin isn't too sensitive and you wear an SPF 50 for the face. An exfoliant will ensure that your makeup goes on smoothly, along with your moisturiser to absorb more easily.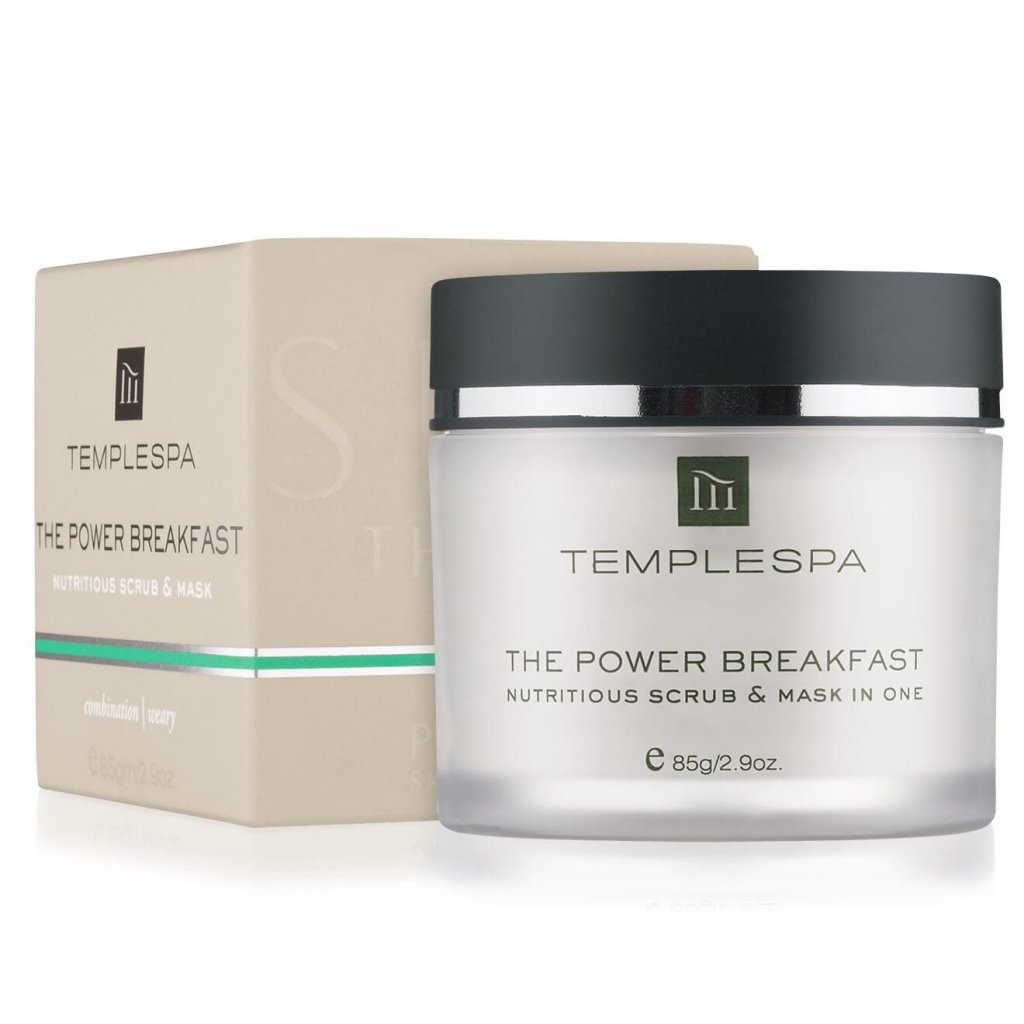 Mask it. This depends of course on your skin type, however for summer skin a hydrating mask packed with antioxidant berries and hyaluronic acid would make a great skin tonic. A mask follows your exfoliation 1-2 times a week and is the perfect finish to a sunny day if you can lock in the moisture as you sleep. A mask is to treat your skin, and target specific concerns. You can map out your skin as it's common not to have the same skin type over your face, don't be afraid to get adventurous. If you have an oily T zone (chin, nose and forehead) then use a purifying mask and if you have dry cheeks use a moisturizing mask – make it simple.
When masking it's the best time to pause, pour yourself a cup of tea and relax. Beautiful Skin Tea is a gorgeously yellow, light tea and is a great hydrator. This herbal tea is infused with chickweed, red clover, nettle and dandelion, which is believed to promote a healthy and clear skin throughout the body. This brew is your ideal afternoon accompaniment, knowing that you are looking after your skin, both inside and out. Its sweet chamomile flavour is well balanced with elderflower and hints of nettle. It smells and tastes like a summer's day.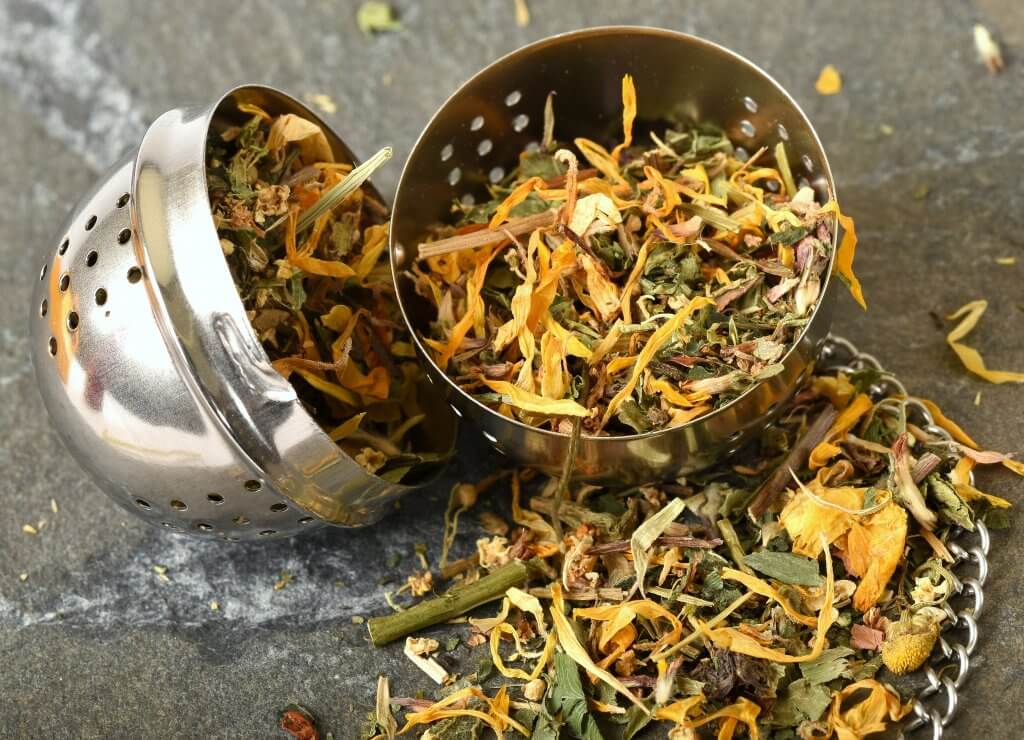 Moisturise. For the summer time I recommend a moisturiser with a humectant. This means the clever ingredients attract the environment's moisture to the skin, maintaining the levels of moisture throughout the day. Or, a time release moisturiser would also work incredibly well. Don't over moisturise the areas that don't need it, your skin won't thank you and you'll end up wasting your product.
Finishing touches – Don on a sun screen SPF 50 for the face, along with a hat. Remember one of the #1 causes of aging is the sun, so if you're going to expose your skin, keep your face safe. Stay away from foundations, and stick to a BB cream or even a light dusting of bronzer. Allow your skin to breathe, try not to clog up those clean pores, especially over summer when you'll be sweating more.
A bowl of berries a day, lots of water, salads and sunlight will help our body and soul to sing. Happiness is a great tonic for the skin, doing all those wonderful new hobbies you've discovered in lockdown. The attitude of gratitude will also make you glow from the inside out. Vitamins packed into fruits will keep your immunity levels high along with your stamina for returning to work.
No matter what you do this summer, be kind to you and your skin.
Summer Loving from Suffolk!
Continue your Wellness journey with Alex's seventh blog "The Sweetener!".