Discover Tea Culture and Lunar New Year
Camellia's Tea House
Since moving to Singapore 6 months ago I have learnt that Lunar New Year (CNY) cannot be taken lightly. Having made a local friend I was told that the festivity is all about giving and sharing festive snacks and receiving money (especially for children) in little red envelopes. This is a time when friends and family reunite, exchange gifts and feast together.
Tangerine trees are displayed everywhere especially in shopping malls, commercial offices, shops and homes. My friend told me that its traditional to offer 2 oranges with both hands which is refused at first but eventually accepted. Tangerines symbolize a sense of abundance and prosperity. In Mandarin tangerines sound very similar to luck and wealth when spoken.
Having visited Chinatown's street market, it is clear to see that prosperity is in full bloom with rows and rows of vibrant colour market stalls selling red and gold decorations, endless fruits, nuts and traditional sweets such as Pineapple Tarts and Bak Kwa.
Drinking tea is a very important ritual during the Lunar New Year festival. On the first day of celebrations, guests are welcomed with tea and sweet fruits. In some parts of China, a premium Pu erh tea is brewed and passed around with a tray of sweets starting with the oldest member of the family first. This ritual is called "the box of prosperity".
In Southern China you are offered 3 cups of tea and each cup offers a different meaning. The first cup is a sweet tea to bring "sweetness" to the New Year ahead. The second cup is a smoke bean tea to offer "harmony" and the third is a plain Green tea served after a meal to finish off
the ceremony.
My New Year resolution is to experience global tea drinking traditions and the Chinese New Year seems to be the perfect place to start (along with all the sweet treats!). I don't have an orange tree at hand, but to be festive I can suggest a delicious sweet and tart Orange Fruit Tea or a subtle Sweet Orange Tea.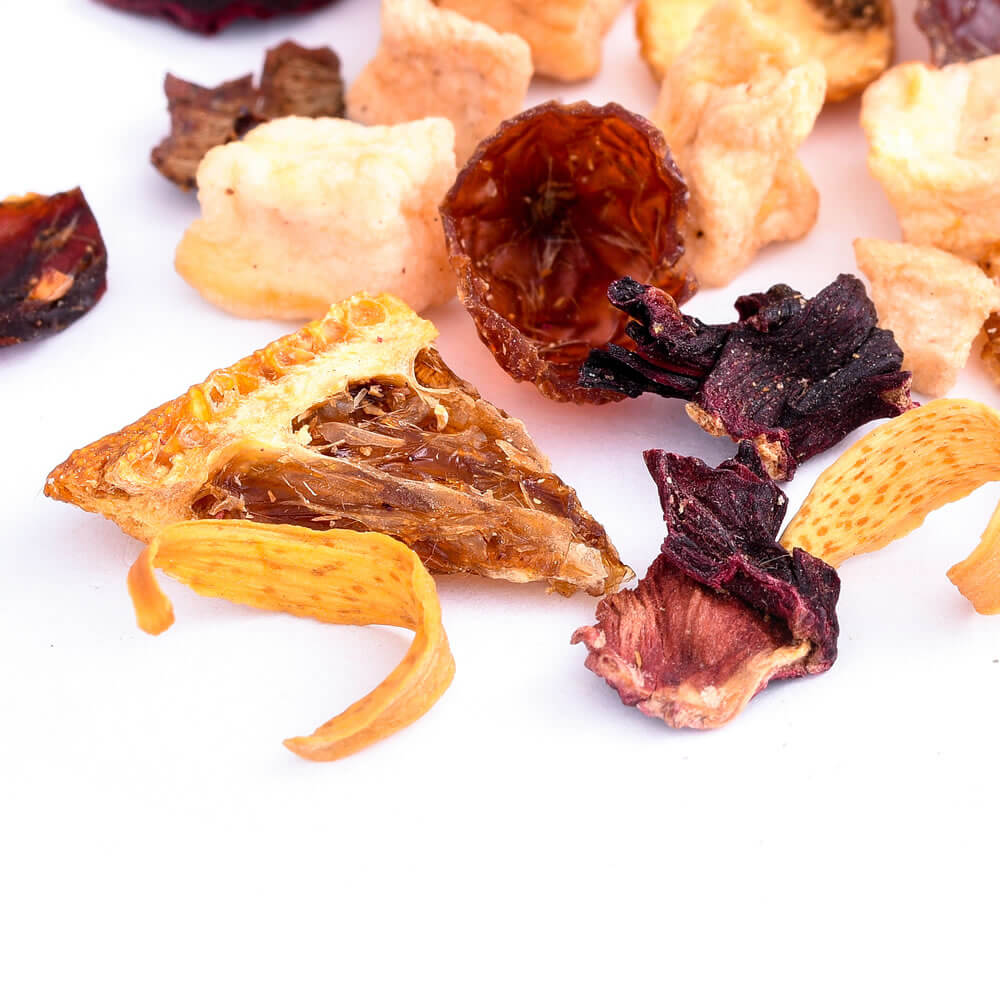 For the Pu Erh Tea this is my preference.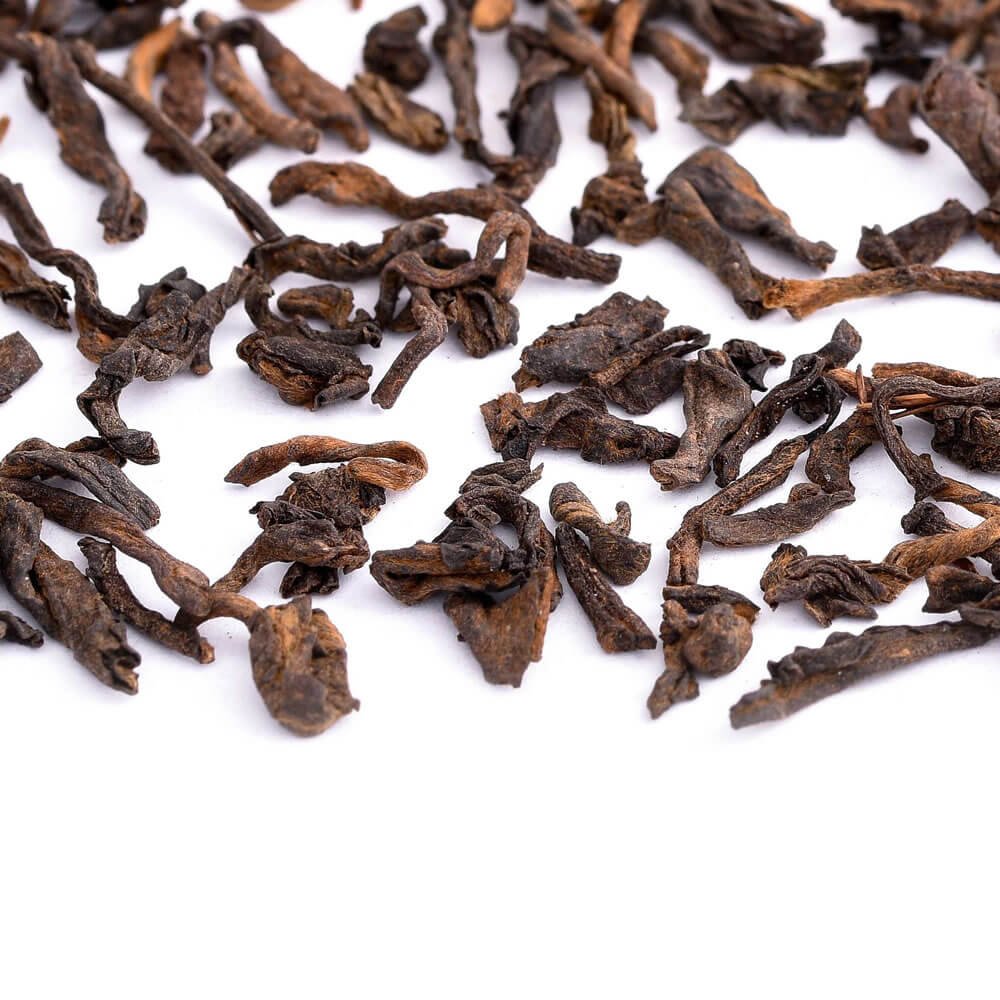 If you are not a fan of Pu erh then a full-bodied Yunnan Black Tea should do the trick. You can add a little honey for a sweet offering cup.
I cannot suggest a smoke bean tea but a Lapsang Souchong in its place.
Here are a couple of my favourite Green Teas to wash down the sweet indulgence and finish off the ceremony to a wonderful New Year ahead!