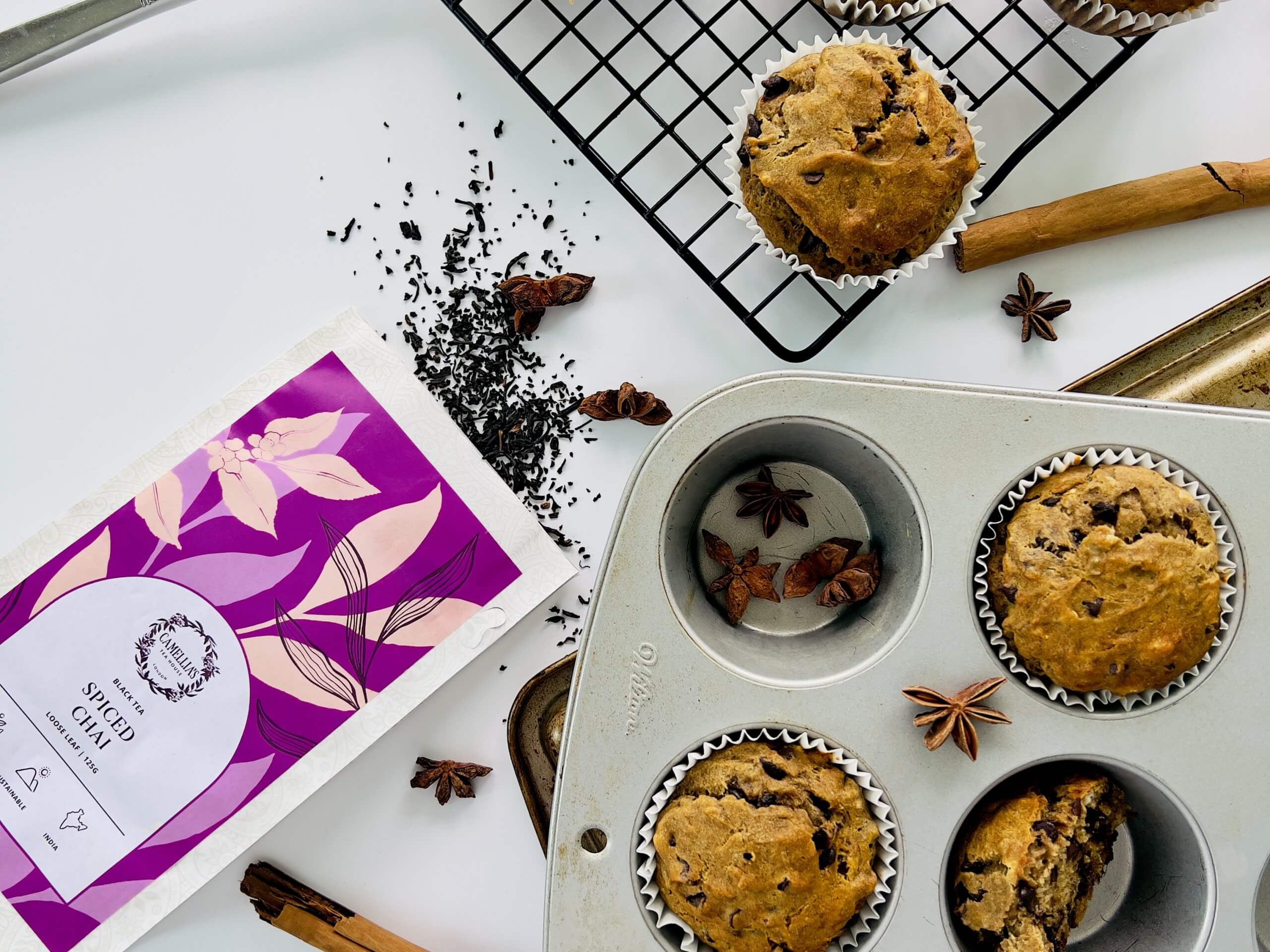 For National Baking Week we came up with this fun and easy recipe that we all enjoyed at our head office in London. So we thought in the spirit of Christmas, we would share this most delicious recipe using our brilliant Spiced Chai tea blend! We tried to keep it relatively healthy with no refined sugar, and it's gluten-free. Try this out…you'll be glad you did
Ingredients
2 tsp Spiced Chai Tea leaves
4 medium overly ripe bananas
1/4 cup melted coconut oil
1/4 cup honey
2 large eggs
2 teaspoons vanilla extract
1 1/2 cups gluten-free flour
1/2 teaspoons baking soda
1 teaspoon ground cinnamon
1/2 teaspoon ground ginger
1/4 teaspoon ground cardamom
1/2 teaspoon salt
1 cup semi-sweet or dark chocolate chips
Method
Preheat the oven to 350F. Line 12 muffin tins with paper liners.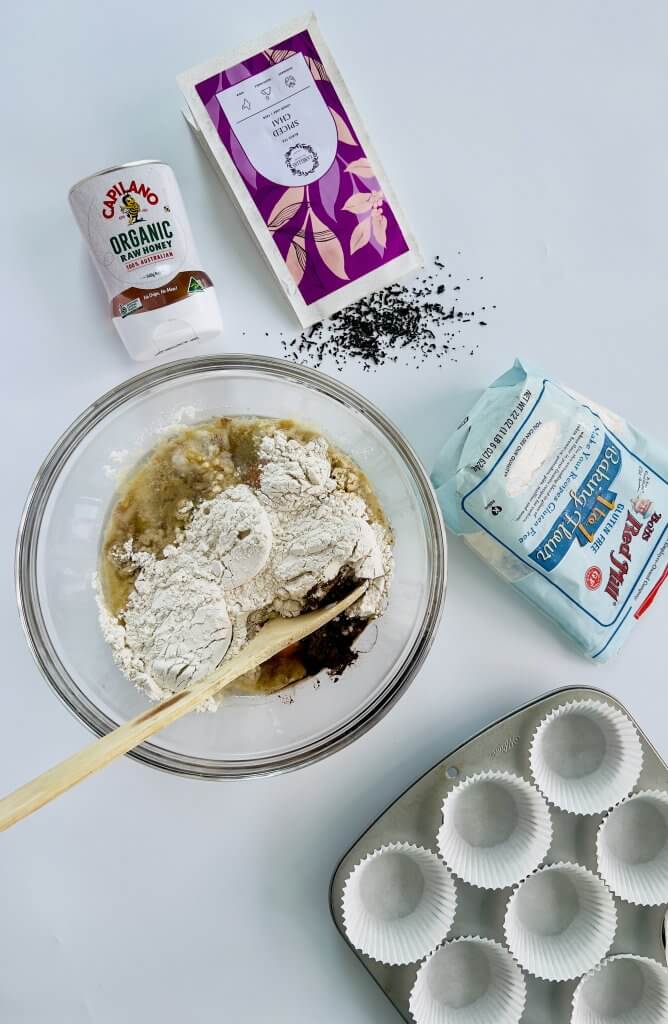 In a large mixing bowl, stir together the mashed bananas, coconut oil, honey, eggs, and vanilla until combined. Add the flour, baking soda, cinnamon, ginger, cardamom, all-spice, and salt, and mix until just combined. Fold in the chocolate chips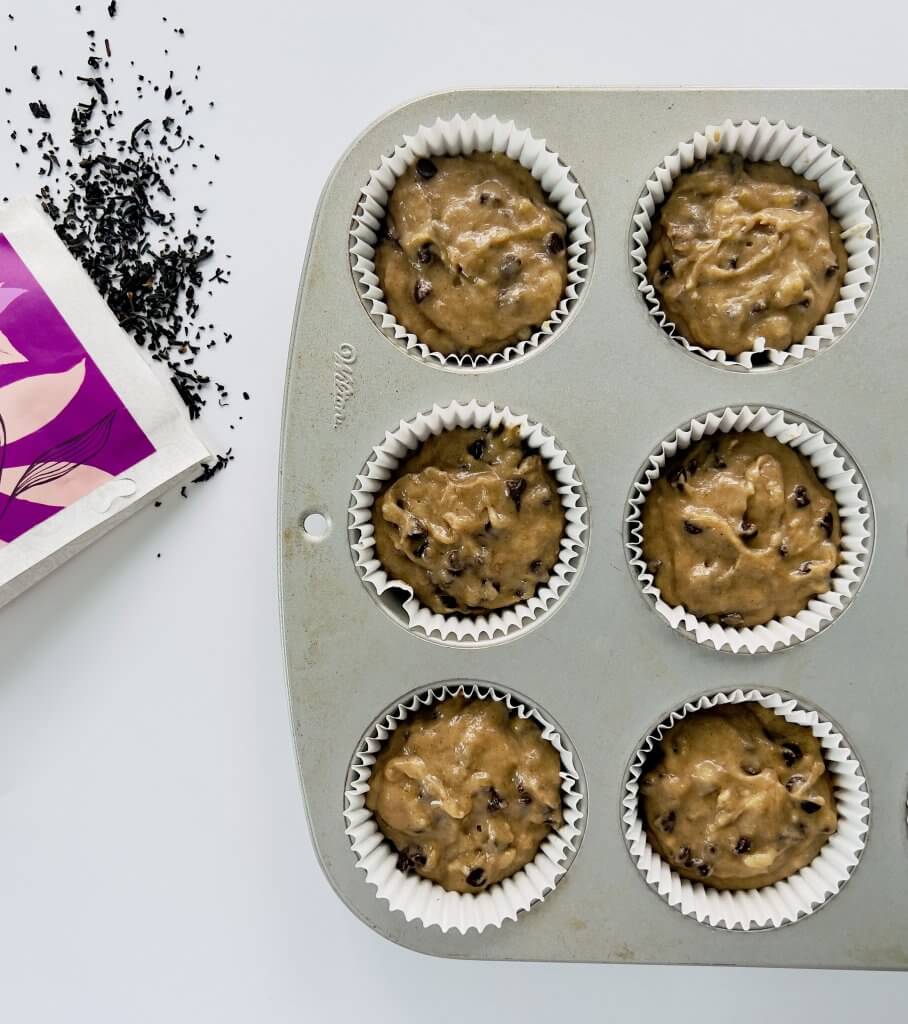 Divide the batter among the prepared muffin cups. Transfer to the oven and bake for 20-22 minutes or until a toothpick inserted into the centre comes out clean. Allow it to cool on a wire rack.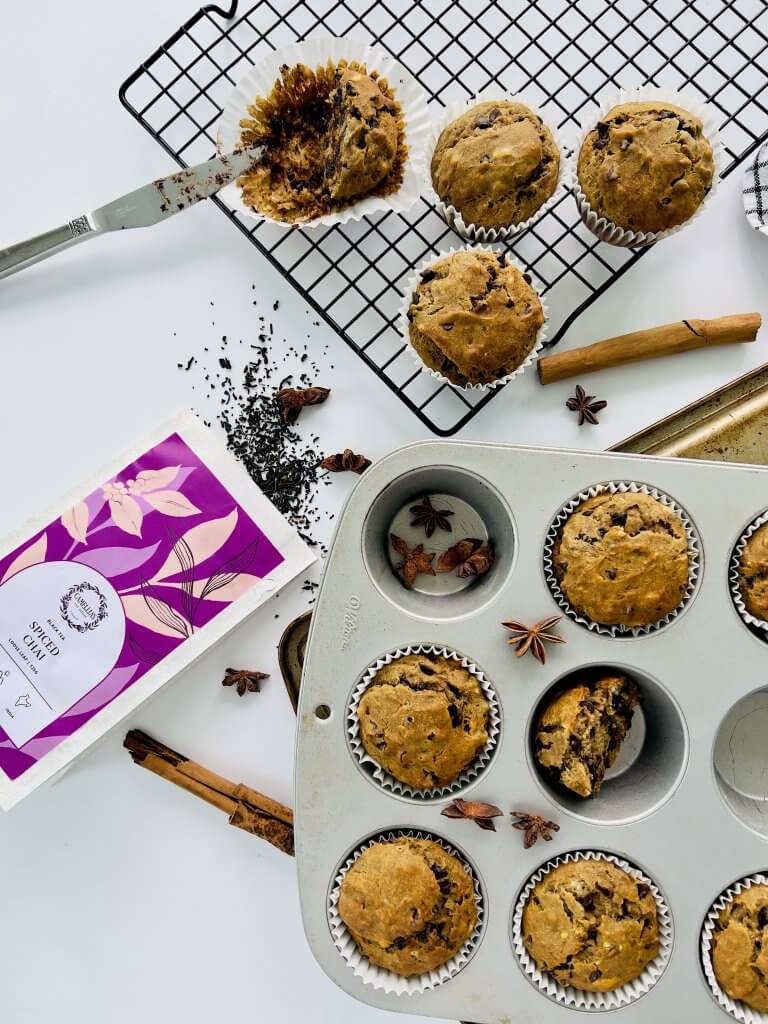 We loved our muffins with a big pot of Spiced Chai Tea shared between Team Camellia, but as its Christmas, a lovely warming cup of Christmas Tea will do nicely!
Hope you will enjoy this recipe as much as we did!
Wishing you all a very Merry Christmas!
Love from all of us at Camellia's Tea House