As we come out of lockdown and into the new normal we may feel off-balance, lack motivation and energy as we pivot and adjust to new changes. For some of us, it will take time to get back to work mode as productivity levels drop and afternoon energy slumps more than normal. In this blog, we share a recipe of making super energising green juice with matcha green tea at home that will energise you in an instant!
There are remedies to help through this transition and ours is simple and nutritious. We have combined Maca which is a Peruvian root from the cruciferous family with Matcha green tea powders to produce a power house energizing juice to help boost energy. The combination of the two has many other known health benefits, but we shall discuss this another time.
Matcha is chlorophyll-rich made from great quality green tea leaves, and offers a potent source of nutrients, providing powerful goodness that promotes metabolism, reduce stress, boost the immune system, lower cholesterol and boost energy levels without the caffeine jitters. Matcha is also known to boost brain power and help with focus, clarity and creativity.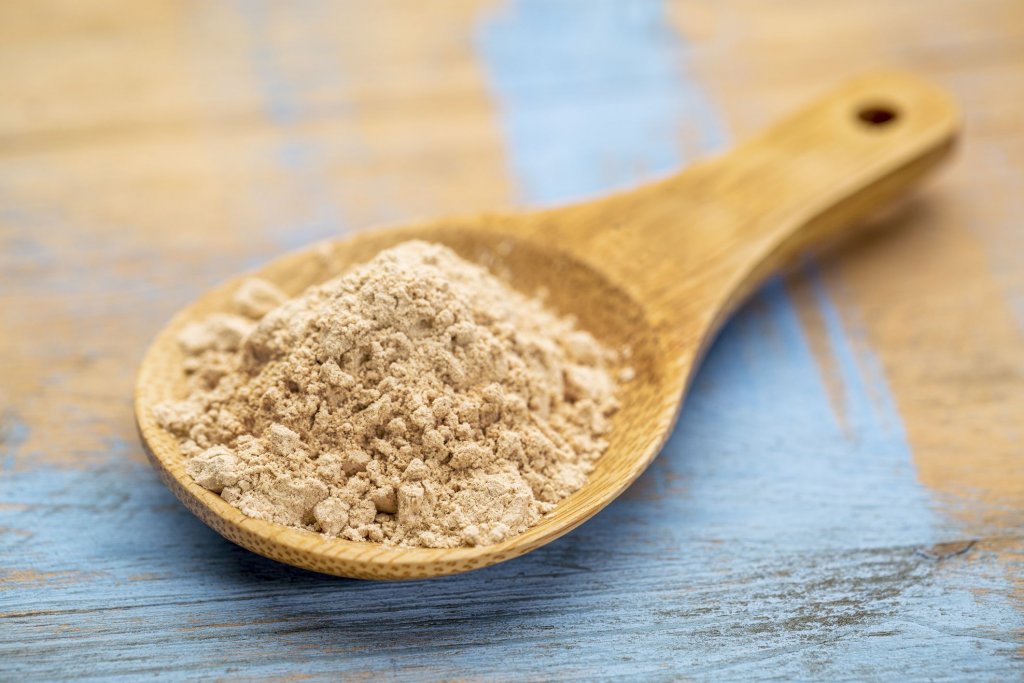 Maca also sometimes referred to the Peruvian ginseng is related to broccoli, cabbage and radish. It has been used for centuries in Ayurveda and Traditional Chinese Medicine and falls under the adaptogen umbrella. Adaptogen are derived from roots, herbs and plant extracts and help the body to adapt to stress related symptoms.
Maca and Matcha work well together as they both offer a similar taste profile and stimulate energy production in the body's natural balanced rhythm.
Other Juice components:
Green apples fuel the body with energy whilst help to stabilize sugar levels. They are high in fiber and help increase body metabolism.
Cucumber contain enough carbohydrates and B vitamins to give a good boost in energy.
Celery is pretty much a miracle food and very hydrating. It's loaded with essential vitamins and minerals and help with lipid metabolism.
Spinach is an excellent source of nutrients which promotes energy.
Lemon juice offers an extra boost in Vitamin C that is loaded with antioxidants for overall good health.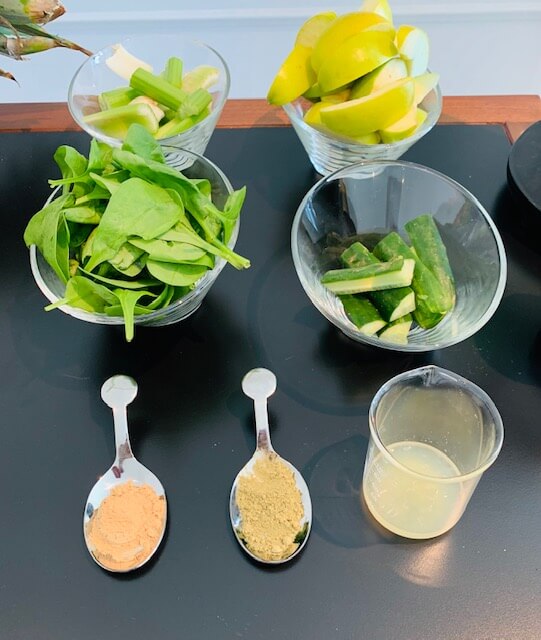 Ingredients:
2 Green Apples
1 cup spinach
2 celery stalks
½ cucumber
1 tsp lemon juice
½ tsp maca powder
½ tsp matcha powder
Method:
Juice all ingredients except for lemon and the powders. Pour the juice with a glass jar add in lemon juice and the powder. Place lid and shake well till all the ingredients are mixed well. Pour in a glass and enjoy.
Tip:
You can add tonics to the juice for extra goodness. We suggest oxymels and you can find the recipe in the blog "Five Essential Teas For Your Home Apothecary"