The Smallest Things That Make A Difference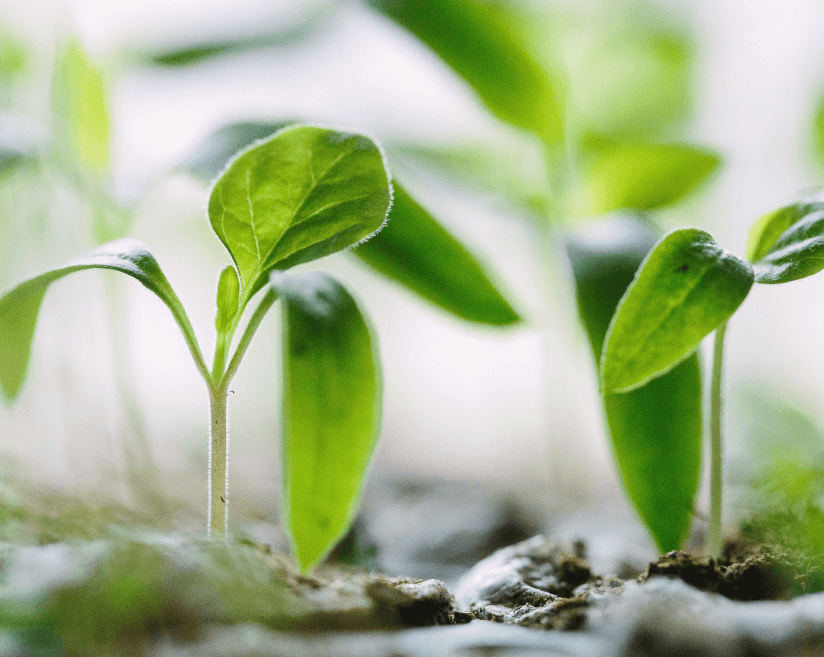 The global pandemic was one of the biggest challenges most businesses faced, especially in the hospitality industry. However, amongst the catastrophe and devastation, a surge of creativity and energy within our team was growing.
We were all determined that Covid wasn't going to bring us down and used this quiet time to reflect and plan the company's future strategy.
Pre-Covid, we had already decided to make a commitment that didn't involve a profit-making plan. We were exploring how to take the steps that directly benefited people and the planet, which became the start of our sustainability journey! So, what have we achieved since then?
Tea Bags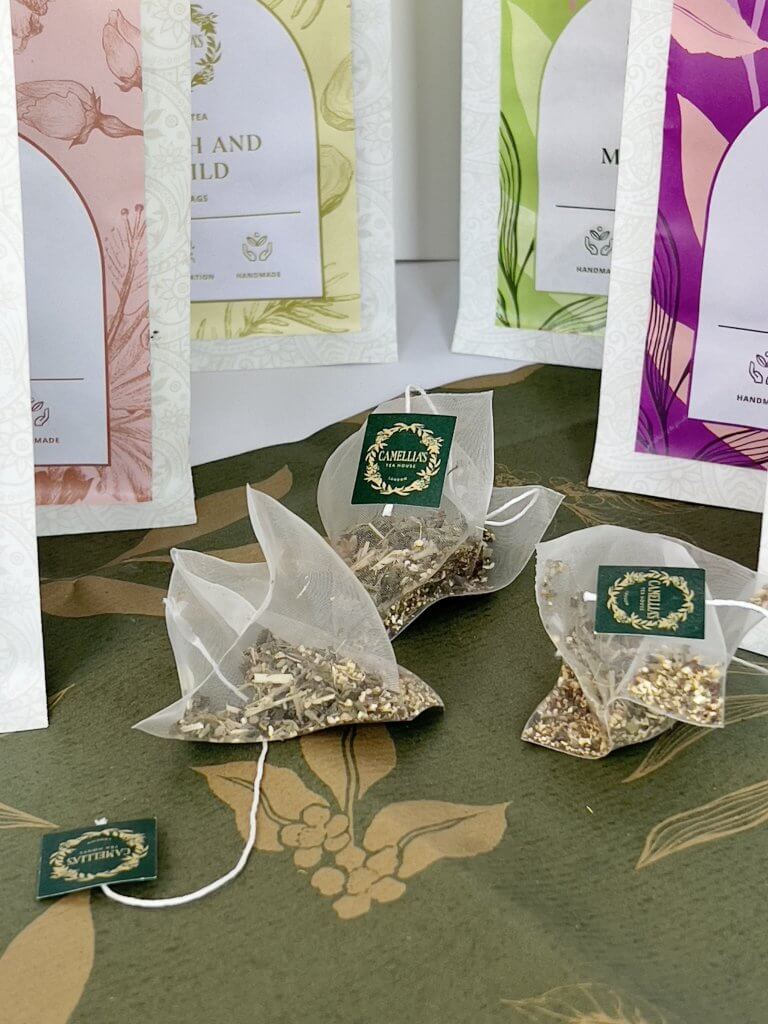 We have always been great advocates of loose-leaf teas, making no tea bags to worry about. However, the majority of the people in the UK prefer a teabag brew, so we had to adapt accordingly. Our pyramid teabags have never contained plastic and are 100% biodegradable and compostable. The teabags are put together from a trademarked technology known as Soilon, a safe, non-toxic, environment-friendly material derived from cornstarch. It is entirely a sustainable source, saving almost 80% of greenhouse gas and using less than half of fossil fuel compared to plastic. Cornstarch is a simple carbohydrate that is hypoallergenic and allergen-free. The tea bag tag and string are made from paper and cotton and are fully recyclable.
How to decompose the tea bags?
Pop them into your regular food waste for the teabags to decompose quickly. The teabags are home compostable, but this process will take longer. Industrial degradation will provide the correct temperature, moisture, and microorganisms to break down all the materials safely.
Tea Pouches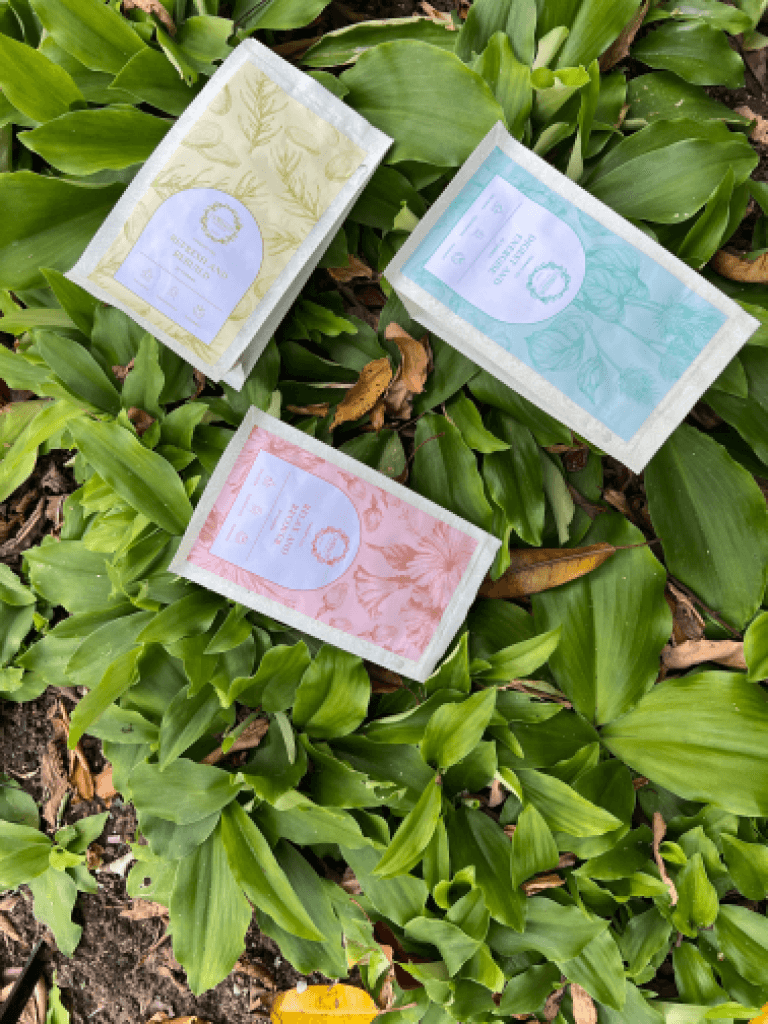 When we were at the design phase of our new retail packaging, we asked ourselves what does sustainable packaging mean? Does it have to be reusable? How will our customers interact with it from purchase to opening to disposal? With recyclability and sustainability in mind, we had to work with materials with minimal environmental impact, earth-friendly and didn't contribute to the depletion of natural resources.
Our paisley patterned tea pouches do precisely that – once opened, you can reseal and reuse them. They are recyclable by putting them in a commercial recyclable bin at your local supermarket like you would with another recyclable packaging that can't go directly into your home recycling waste. Add our tea pouches once you have finished all the tea inside with your other recycling. Take it all in one go when you are on your way to your local supermarket, just like you do with other recycling. It is great that all the big supermarkets have such good facilities in store for all types of recyclables – something that didn't exist a couple of years ago!
Tea Caddies
We think our tea caddies are beautifully designed and are practical and durable so that they can last forever. Once you have finished with the tea, you can store more tea or use it for storing spices, cookies, or household knick-knacks. The caddies are made of tinplate and aluminium and are both reusable and recyclable. Once finished with the tin, put it in your normal home recycling bin, or if you don't have one – your local supermarket will do.
Take away teacups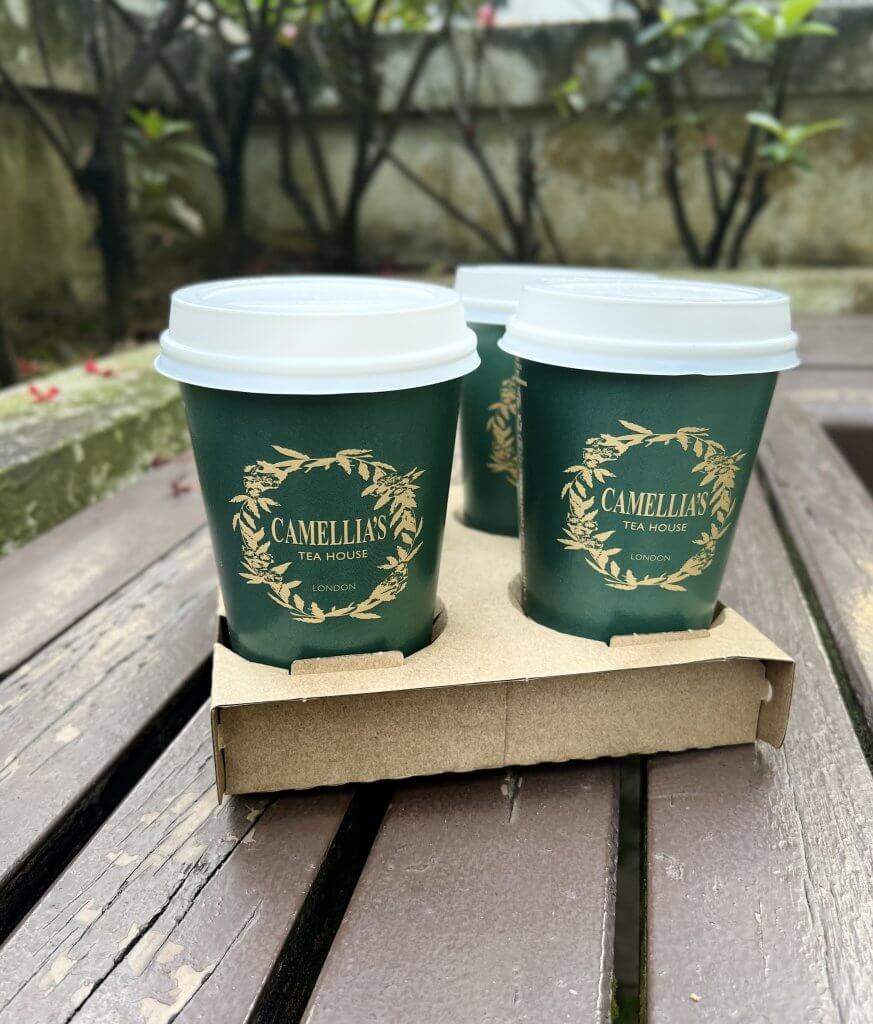 Our takeaway cups used in our Tea House are plant-based using renewable, lower carbon, recycled or reclaimed materials and commercially composted by popping them in your regular food waste. Do not compost them in your garden as they will take much longer to biodegrade that way.
Organic and Wildcrafted Botanicals
We try to work primarily with organic and wildcrafted botanical ingredients because not only are they better for you but friendlier to the environment. Organic and wildcrafted farming dramatically reduces greenhouse gas emissions, combats climate change and provides a habitat for wildlife.
Our pledge to Yes to Life cancer charity
We have all been touched by cancer at some point, whether living with the disease itself or seeing a loved one going through it. Seeing a close family member going through and recovering from cancer made us realise that nothing felt more important than working with a cancer charity (Yes to Life) that made a difference to the quality of individuals living with cancer.
We took further steps and created a range of  Dosaged Therapy Teas made from organic botanicals and backed by scientific evidence to help those living with cancer and chronic diseases. The Therapy Tea range has been medically reviewed and been given dosage guidelines in a supplement format to achieve maximum health benefits.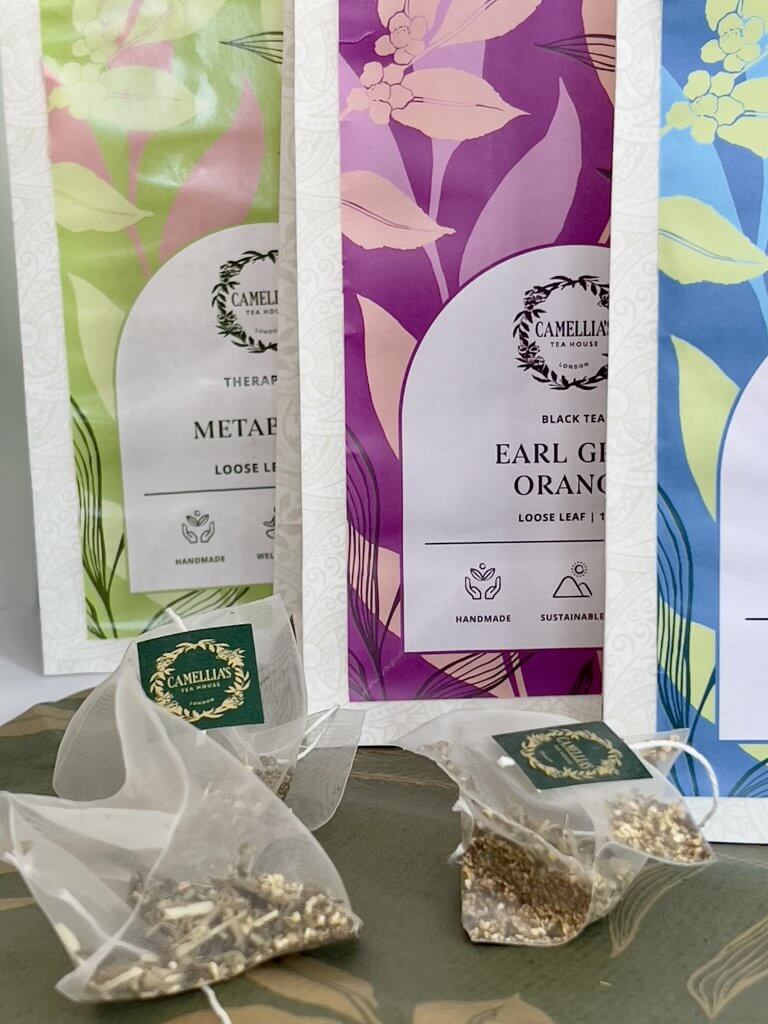 We are proud of our new line of Therapy Teas and over-joyed to be working with Yes to Life – a fantastic charity that helps people find support and resources for complementary treatment to work alongside their medical needs. We hope our partnership can make a difference to someone affected by cancer, chronic disease, or living with the side effects of heavy medication. A donation is made from every cup of our Therapy Teas and when you purchase on our website you can simply add a donation to your cart on check out.
Sustainable Practices as a Team
As a team, we strive to improve our sustainable practices within day-to-day business choices, daily activities carried out throughout the company, minimise waste, choose a greener transportation option, work from home as much as possible, and reduce energy consumption. We realise that we still have many steps to take to operate as a fully sustainable and environment-friendly company that is 100% green – however we are motivated to get this right and diligently work towards achieving these goals.