Stress Tea
From £5.95
Stress Tea is a delicious wellness tea blend which can be drunk on a regular basis to help manage your response to stressful situations and difficult times. It is a refreshingly light herbal infusion which has key functional ingredients such as lemon balm, skullcap and rose hips, which are believed to help nourish, support, tone and strengthen the whole nervous system.
Strength

:
Light
Time Of Day

:
Afternoon, Evening, Morning
Ailment

:
Feeling Emotional, Racing Mind, Stress and Anxiety
Country

:
UK
Description
Brewing Guide
Tea Packaging Options
Reviews (0)
Description
Stress Tea is a refreshingly light herbal infusion, which is believed to nourish, support, tone and strengthen the whole nervous system.
Taste: Refreshing flavours of luscious lemons with earthy undertones finished with a tangy stroke
Aroma: Smooth and delicate fragrance of lemons
Infusion: A yellow cup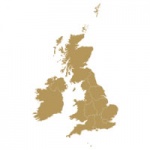 Loose leaf tea:
We would recommend putting one teaspoon of tea per cup into an infuser or filter and then add freshly boiled water. For a pot of tea, always add one teaspoon of tea for the pot and one teaspoon for each person. The length of brewing time can vary according to an individual's taste but we would recommend the following:
Brewing Temperature: 100°C
Brewing Time: 5 minutes
These are our various handmade packaging options:
Artisan Loose Leaf Bag:

A lovely, ornamented bag, hand-finished with a little bow and full of our delicious loose leaf tea.

Caddy:

A beautiful, traditional tea caddy with a built-in air expeller to ensure freshness of the loose leaf teas. It is not only a delightful storage tin, but also works as a great gift idea.

Tea Box:

A delightful and colourful box of tea that can also be a lovey present. The loose leaf tea comes in a heat-sealed clear bag to maintain freshness.

Tea Pouch Box:

This pretty box has 15 artisan tea pouches, which combine the convenience of tea bags with the full flavour of our gorgeous loose leaf teas. The pouches are made from bio-degradable materials and come in a heat-sealed clear bag to maintain freshness.

Artisan Glass Jar:

A beautiful little jar that combines the high quality of our loose leaf tea with a gorgeous packaging and an artisan finish, making it a perfect addition to your tea collection or a unique gift for all tea lovers.